Beauty Pie UK review: can you save on designer makeup and beauty products?
If you like your fancy beauty products, Beauty Pie is a membership website that could help you get cheap makeup and more. However, the subscription costs can soon rack up, so make sure you do the sums before signing up.
Beauty Pie is a buyers' club for people who love designer makeup and beauty products but want to get them cheaply.
The club sells luxury products, unbranded at factory prices.
The idea behind comes from the fact that many of the luxury makeup and skincare brands you know and love don't actually make their own products: they buy them from a limited number of leading laboratories around the world.
These brands buy the products then dress them up in fancy packaging, fork out for expensive ad campaigns and shops then recoup all that money by putting a huge markup on the products.
So, Beauty Pie buys the same products from the labs but then sell them via the website with minimal overheads and cheap, simplistic packaging.
This wipes out all those extra costs meaning the price members pay is far lower.
For example, one of the best-selling products is a foundation that would retail at £30 but members get it for £5.50.
Of course, you'll have to pay to become a member. Wha's more, there are postage and packaging costs to factor in.
So is Beauty Pie right for you? Read on to find out.
10 more ways to save on your beauty regime
Why the products cost less than on the high street
The website says it uses bulk buying to keep costs down and also sticks to packaging products in simple, cheap wrappers.
That said, most of the packaging looks far from cheap with plain black cases with simple white lettering.
Beauty Pie claims it is completely transparent about why members are paying the price they pay.
So, select any item on the website and you'll see a tab marked "Member Price Explained' where you can see a full breakdown of what you pay and where that money goes.
It's a sobering thing to see – particularly for someone like me who used to drop £25 on a lipstick quite regularly.
Beauty Pie's FutureLipstick costs £20 for non-members or just £2.60 for members. That £2.60 is made up of £1.68 for the product and packaging, 44p to cover the warehousing costs and 5p for safety and testing.
No products are tested on animals.
It makes you think about just what a huge profit margin some companies have on their make-up and skincare products.
Earn while you shop with a cashback credit card
Are the products any good?
The website's Super Retinol Anti-Aging Hand Treatment has become a bestseller, with beauty editors singing its praises.
"It is gorgeous to use, absorbs in seconds and feels really light considering its heft," says India Knight, beauty columnist at The Sunday Times.
Given that particular newspaper column has convinced me to spend £100s over the years on lotions and potions, it's refreshing to see a glowing recommendation for a product that costs a mere £5.74.
It's not the first time Beauty Pie has appeared in India Knight's column the website's products feature quite frequently with Knight describing the site as "a genius idea".
And she isn't alone, The Guardian's Sali Hughes reviewed the site and picked out the Superbrow Precision Pencil (£2.06) as a "winner, and barely distinguishable from another favourite of mine at nine times the price."
10 more ways to save on your beauty regime
How much can you save without becoming a member?
In order to buy products, you can either buy them as a non-member or as a member.
Opt to shop as a non-member and the prices are lower than some luxury brands, but not by much. You'll pay £30 for a foundation, £20 for lipstick or £25 for cleanser.
How much will you pay as a member?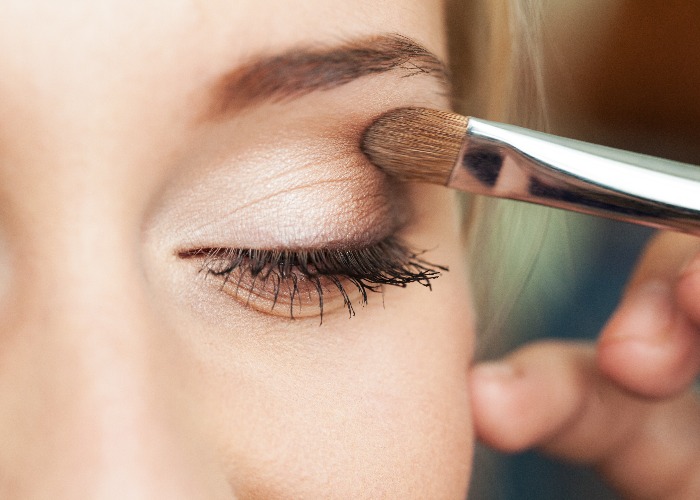 Membership will set you back £10 a month, or £100 for a year. In return you'll get access to lower prices: £5.11 for cleanser, £2.60 for lipstick or £5.50 for foundation.
What's hidden in the fine print?
There is a strict spending limit for members. The standard monthly shopping allowance is £100 at retail prices.
So, if a member buys a lipstick for £2.60 that would cost a non-member £20 then they have used up £20 of their 'shopping allowance'.
The allowance is there to make sure everyone gets a chance to buy things and that there is a good balance of inventory in the warehouse, according to Beauty Pie.
I imagine it is also to prevent people bulk buying and then selling the products on at a higher price.
Next, there is a three-month minimum membership. So while it may cost £10 a month, you have to commit to a minimum of £30.
Finally, remember that postage costs aren't included in the examples we've given you. This will likely be between £3 and £6, depending on what you've ordered and how soon you want it delivered.
So, is a subscription worth it?
The value for money of this offer depends entirely on what products you're after and how often you intend to use the service.
People who make frequent purchases totalling close to the £100 limit each month will likely save a chunk.
If, however, you're after one-off a purchase then a subscription might not make sense. Your savings will need to be at least £30 to cover the three months' minimum membership.
If you do the sums and it still makes sense, remember to cancel your subscription (and keep an eye on your bank statements to ensure you aren't still paying) or you'll end up massively out of pocket.
Earn while you shop with a cashback credit card
Are you a Beauty Pie member? Would you recommend it to other loveMONEY readers? Or do you have any other tips to save on beauty products? Share your thoughts and experiences in the comments section below.
Be the first to comment
Do you want to comment on this article? You need to be signed in for this feature