11 key financial changes in 2019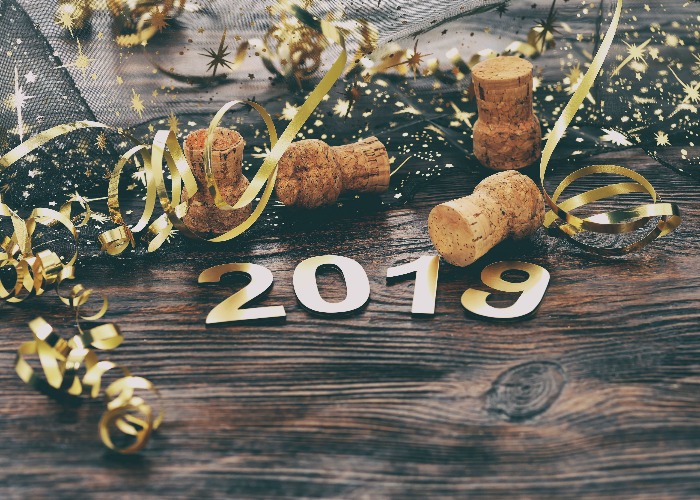 A look at the good, the bad and the ugly money changes affecting your cash this year.
The new year brings a number of financial changes that could dent your wallet or boost your savings.
Here's what you need to know and what you can do to grab the extra cash and avoid the new traps.
Make 2019 the year you finally ditch that rubbish current account
1. Pension contributions rise again
If you're enrolled in an automatic enrolment pension scheme, you'll see your paycheque shrink from 6 April onwards.
That's because the minimum pension contribution you have to make will rise from 3% to 5% - so less money reaching your bank account.
The good news is that contribution will go towards your pension, which most of us aren't saving enough for at present.
You could opt out, of course, but then you'd lose out on at least 3% in bonus contributions – essentially free money - from your employer.
"While for most people this is still not enough to enjoy a comfortable retirement, we are now getting to the stage where some reluctant savers could start to feel the pinch" said Tom Selby, senior analyst at AJ Bell.
"Rising average pay during 2018 should help ease the pain, but anyone missing out on a salary hike could well be tempted to prioritise spending today over saving for tomorrow."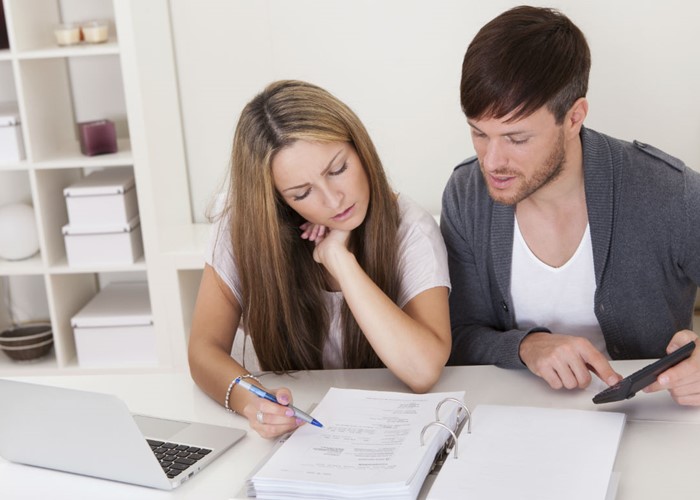 2. Tax-free Personal Allowance rises
From April 6 it's likely you'll get a free pay rise, because the amount of tax you'll pay will go down.
The amount everyone can earn before paying income tax is increased from £11,850 to £12,500, while the amount you earn before hitting the higher-rate tax band will rise from £46,350 to £50,000.
Great news, right? Well, not if you're a higher rate taxpayer.
If so, your National Insurance contributions will rise to 12% on what you earn between £46,350 to £50,000. That will wipe out a big chunk of what you save from the Personal Allowance increase.
There are other ways to reduce your tax bill: read our guide here.
Defeat your debt once and for all with a 0% Balance Transfer credit card
3. State Pension to rise
Pensioners can again thank the triple lock, because the State Pension is to rise by 2.6% in April.
That means the basic State Pension will be £129.20 and the flat-rate State Pension will rise to £168.20. The flat-rate State Pension is the one paid to those who retired after April 2016.
Unfortunately, that money will become more difficult to get, as the State Pension age gradually begins to rise, hitting 66 by October 2020.
4. Energy Price Cap introduced
Everyone will be affected by the Energy Price Cap – even if you're not currently paying over the odds.
From 1st January, Ofgem will cap the cost of a typical dual fuel bill at £1,137 (with some variation). It estimates that 11 million households will save on average £76 a year.
Energy companies are unlikely to just swallow the cost: instead, they could recover it by reducing the number of good deals on the market. At present, savvy switching can save you £320 and that could reduce.
Nevertheless, don't be tempted to pay the Energy Price Cap level – it's a maximum, and there are still cheaper deals out there.
Could switching save you money? Compare quotes and suppliers here
5. Buy-to-let crackdown
Life will get even tougher for buy-to-let landlords in April because of a key change.
Whereas now you can claim tax relief 75% of your mortgage interest payments, from April you'll only be able to claim 50%. By the 2020-21 tax year, you won't be able to claim any at all.
Instead, the remaining 50% next year will qualify for 20% tax credit; higher-rate taxpayers will only get half.
According to Laura Suter, personal finance analyst at AJ Bell, "the move only affects higher-rate taxpayers, although it also pushes some people into the higher-rate tax bracket, and it has led to many buying up property within a company structure, in a bid to reduce their tax bill."
We've got a guide on ways to cut your costs and fees to soften the blow, or consider remortgaging.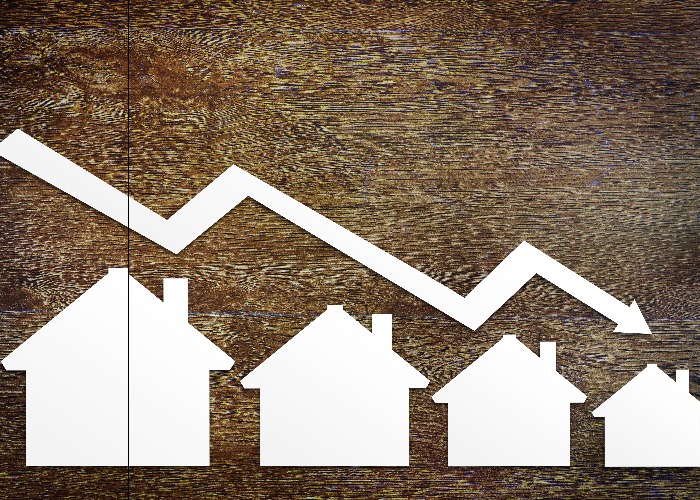 6. Rail Fares increase by 3.1%
In perhaps the most unpopular move of the year, rail fares will rise again on January 2nd.
The rise affects 'regulated fares', including season tickets, off-peak return tickets and walk-up anytime fares.
Many employers offer season ticket loan schemes; alternately you could use a 0% purchase credit card to spread the cost.
Advance and peak long-distance ticket prices are set by the train companies themselves, although these fares can be lowered by using a railcard.
Get up to 27 months interest-free with the right purchase credit card: compare here
7. New 26-30 railcard
Whilst it's little consolation to most commuters, January 2nd also sees the 26-30 railcard go on sale.
It gives you a third off singles, returns, advance tickets and London pay as you go Oyster card fares.
Unfortunately, it's unlikely to save you money on your commute as it doesn't cover season tickets or peak fares below £12.
There's no need to rush to buy one – whilst the 26-30 card was chaotically trialled in early 2018, it is here to stay.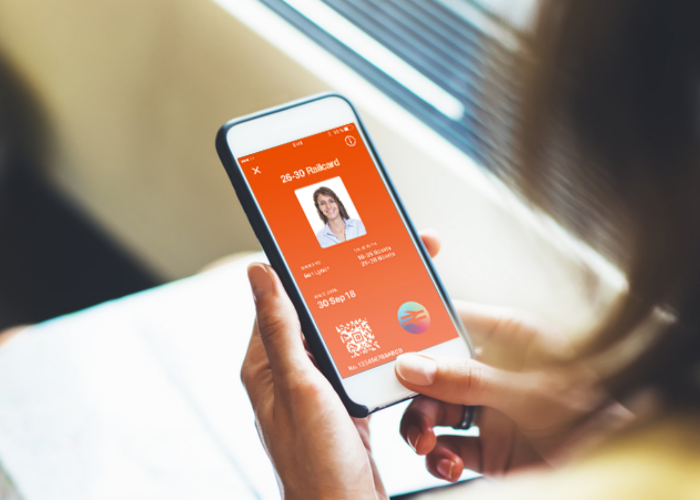 8. Inheritance Tax change for houses
The nil rate band – the amount of money an estate can be worth before you pay Inheritance Tax – is increasing significantly in April.
Whilst the tax-free amount is still £325,000, you get another £125,000 if you pass on your home to a direct descendant or spouse and that'll rise to £150,000 this year.
However, anyone with an estate valued at more than £2 million will also start to lose the allowance by £1 for every £2 they are over this limit.
"The recent report on inheritance tax from the Office of Tax Simplification highlighted the fact that many people find this new tax break complicated and confusing with many arguing that it should be scrapped and the standard nil rate band raised instead" notes AJ Bell analyst Suter.
Take a look at our complete guide to passing on your wealth: from Junior ISAs to writing a will
9. Pensions Lifetime Allowance rises
Pension millionaires have a lot to celebrate in 2019: not only have they managed to save an impressive amount, but the taxman has gone easy on them for another year.
That's because the Lifetime Allowance is rising from £1,030,000 to £1,055,000 in line with CPI inflation.
If you'll go over the Allowance anyway, take a look at our guide on what to do next.
10. NS&I reduces interest rates
If you hold an NS&I Index-linked Savings Certificates, the interest rate you receive will fall by around 1% next year.
That's because of a rather sneaky trick the Government has pulled, by changing the index NS&I uses from RPI (currently 3.3%) to CPI (currently 2.2%).
Index-linked saving certificates can't be bought anymore, but they can be renewed. That could still be worth doing: yo get an interest rate of more than 2.2% elsewhere, you'd have to lock your money away for at least 18 months.
Compare interest rates and find the best savings account here
11. Help to Buy ISA ends
The 29th November will be your last ever chance to open a Help to Buy ISA.
The question is, why would you? The Help to Buy ISA has been superseded by the Lifetime ISA, which for first-time buyers offers far bigger bonuses - up to £1,000 a year – albeit with more restrictive conditions.
If you've already got a Help to Buy ISA then you can keep it open and pay into it for another decade. Just make sure you buy a place and claim the bonus by 2030.
Be the first to comment
Do you want to comment on this article? You need to be signed in for this feature