Pension cold calling: Government introduces ban to stop scammers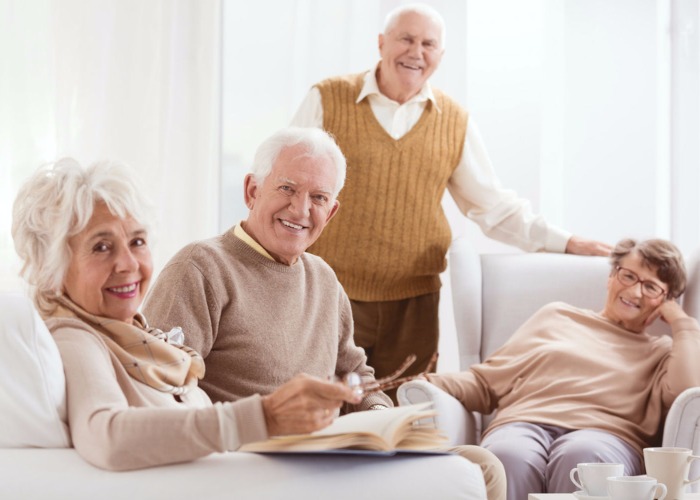 The Government is introducing new rules to protect savers' pension pots, including a ban on cold calling, texts and emails. Here's what you need to know.
A ban on pension cold calling is being introduced this month as part of a Government crackdown on fraud.
The move, which is designed to protect pension savers, also includes texts and emails.
There are only two exceptions to ensure that legitimate calls remain unaffected. Companies can still contact customers who have expressly requested information from them, as well as making marketing calls to existing customers.
Figures from Prudential have shown that one in 10 over 55s have been targeted by scammers since the launch of Pension Freedoms back in 2015. Since April 2014, savers have lost a staggering £43 million to pension-related fraud, according to figures from the Department for Work and Pensions (DWP).
Around 10.9m people have received unsolicited contact about their pension since 2015, according to Citizens Advice, with the Money Advice Service warning that there could be as many as eight scam calls occurring per second.
What's happening?
As well as the ban, only active pension schemes with up-to-date accounts can register with HMRC.
Existing occupational schemes that get a request from a member to transfer cash out of their account now have to check that it's being sent to a provider that is FCA-approved, has an active employment link to the individual or is in an authorised master trust.
The new rules will be enforced by the Information Commissioner's Office (ICO) which has the power to fine companies up to £500,000 if they break them.
However, these powers are limited to UK companies, which could still leave savers at risk to scammers overseas.
Check your credit report for any suspicious activity
Would you be able to spot the signs of a pension scam? Michelle Cracknell of @TPASnews explains. pic.twitter.com/70NPOxGQs7

— DWP (@DWP) August 20, 2017
Do the rules go far enough?
A ban on cold calling will certainly help reduce the number of people being scammed, but it won't eradicate the problem completely. MPs are worried that the ban won't protect people from unregulated 'introducers' who approach them in person. In some extreme cases, introducers working on behalf of financial advice firms approach pension scheme members in person.
"It is easy to imagine how a skilled marketer could use the opportunity of a face-the-face conversation to gain the trust of a 'prospect' and persuade them into a particular course of action," says MP Frank Field in a letter to the economic secretary of the Treasury and MP John Glen.
"When the 'cold call' is in person, it is not simply a matter of putting the phone down or deleting a spam email."
Field goes on to ask if the ban on unsolicited direct marketing around pensions applies to in-person approaches.
Labour MPs are also calling for the cold calling ban to be extended to include claims management firms.
And, as LoveMONEY readers have pointed out, a ban won't stop cold-calling occurring.
"I recall laws being passed against burglary in 1388 and no-one's been burgled since", quipped reader 'Polonius'.
How to keep yourself safe
The new rules on cold calling should help reduce the number of pension scams, but it won't eradicate them completely. So, you still need to watch out for these red flags – they're classic signs of a pension scammer.
Pressure to act
If the salesperson tells you that 'the offer won't last long' or that they have to rush because they're parked on a double yellow line, don't fall for it.
A reputable pension provider will never pressure you into making a snap decision.
Unreasonably high returns
It's terribly clichéd, but it's still true: if an offer sounds too good to be true, it probably is. Think that the return seems well above average? Hang up or turn the person away.
'Free Government review'
There is no such thing as a free Government review.
However, you can take up to £1,500 out of your pension pot tax-free to get advice. Read more at Government boosts tax-free financial advice limit for pension savers
Telling lies about your pension company
You might hear phrases like 'your pension company might try and talk you out of it' or things about wanting to keep hold of your money. We wrote more about this particular ploy here.
If you suspect that you might have fallen victim to pension fraud, contact Action Fraud on 0300 1232040 or by using its online reporting tool. Have a look at your credit report for anything suspicious too.
Keep an eye out for these dodgy scams:
NatWest email scam that features a 'secure' page
Ryanair 'free flights' offer is a fake
New RBS scam to avoid as bank boss blames victims
Be the first to comment
Do you want to comment on this article? You need to be signed in for this feature