M&S Dine In meal deal for two: top picks in the latest £10 food offer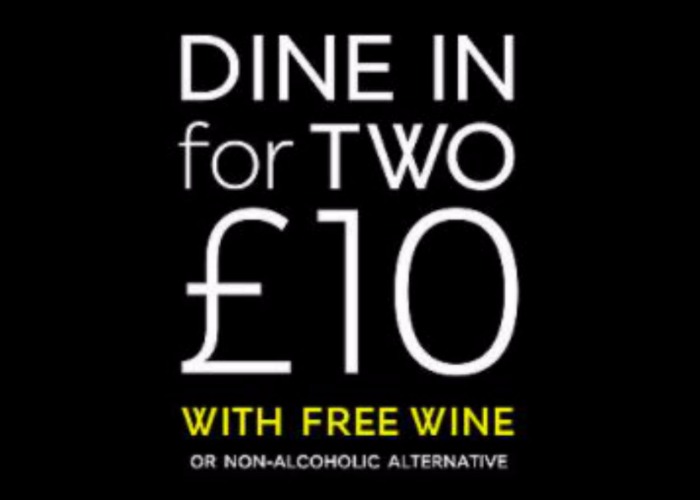 Marks and Spencer's £10 Dine In offer for two is back – but you'll need to be quick, as the latest meal deal expires on 10 October, 2017.
Marks & Spencer's Dine In meal deal for two lets you pick up a main, side dish and dessert for £10 – and you'll get a bottle of wine or non-alcoholic alternative thrown-in for free!
Perhaps unsurprisingly, this deal always proves hugely popular with shoppers.
As always, the offering is time-limited: M&S says its latest Dine In deal will be pulled on 10 October.
For those who regularly take advantage of the £10 offer, you'll notice a few new additions this week.
Our favourite new addition is the sage-crusted pork chops option, although veggies might prefer the roasted aubergine bake instead.
What's your favourite?
Why not earn cashback when you shop? Compare top credit cards now
What is available in the £10 M&S Dine In deal?
Below is our round-up of what's on offer in the main, side and dessert menus.
We haven't included any of the wine or non-alcoholic options as M&S simply says "products may vary" based on where you shop. For more information, visit the Marks & Spencer Dine In page.
Sage-crusted pork chops;
Gastropub chicken & ham en croutes;
Lasagne al forno;
Roasted vegetable lasagne;
Scottish salmon medallions;
British pork medallions;
Sirloin steak;
Rump steak;
Scottish Lochmuir salmon fillets;
Cook Menu chicken, cheese & leek gratin;
Rotisserie chicken;
Made Without Wheat beef lasagne (gluten-free);
Handcrafted chicken & bacon pies;
Four chilli and coriander chicken escalopes;
Gastropub roasted aubergine, tomato & mozzarella bake.
Mediterranean vegetables;
Peas and carrots;
Layered peas, sweetcorn and broccoli;
Sweet and crunchy salad;
Tenderstem broccoli;
Stonebaked garlic bread;
Chunky chips;
Broccoli, carrot, courgette and fine beans;
Rosemary potatoes;
Garlic mushrooms;
Minted new potatoes;
Crispy potato wedges.
Bramley apple pie;
Millionaire's shortbread;
Made Without Wheat New York cheesecake (gluten-free);
Crème Brulée;
Strawberry jelly trifle;
Tarte au Citron;
Lemon and ricotta cheesecake slices;
Fruity fiesta;
Soft-centre chocolate macaroons;
Cheese selection;
Profiterole stack;
Dutch apple tarts;
Hot chocolate fudge pudding;
A selection of ice-cream.
Other meal deal alternatives
If you're a fan of meal deals, check out Tesco's rival £10 Dine In offer (which you can also get delivered to your home as part of a bigger shop), or the £4 Co-op meal deal for two.
Save more money at M&S
If you're a regular M&S shopper, we have some bad news and some good news: the bad news is you're probably paying far more than you need to.
The good news is that's easily rectified – simply have a read of this brilliant guide to slashing you M&S costs.
Not an M&S regular? Why not head this way for our weekly roundup of the best supermarket deals from Aldi to Waitrose instead.
Be the first to comment
Do you want to comment on this article? You need to be signed in for this feature