M&S Dine In meal deal for two: top picks in the latest £10 food offer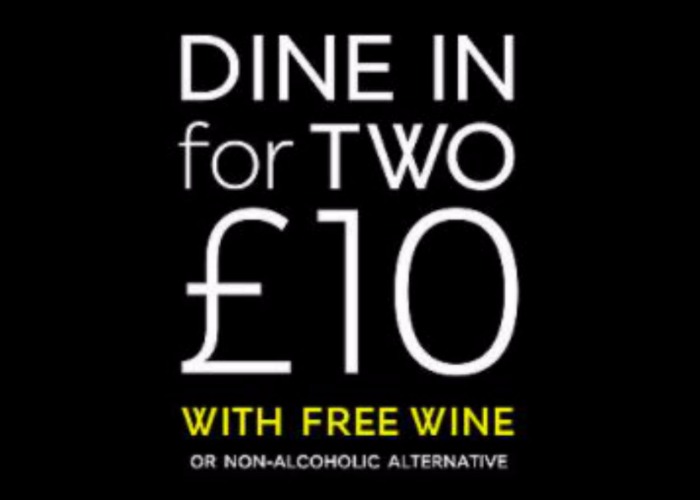 Marks and Spencer's £10 Dine In offer for two is back – but you'll need to be quick, as the latest meal deal expires on 13 March 2018.
Marks & Spencer's Dine In meal deal for two lets you choose a main, side dish and dessert for £10 – plus you'll get a bottle of wine (or non-alcoholic alternative) thrown in for free.
Perhaps unsurprisingly, this deal always proves hugely popular with shoppers.
As always, the offer is time-limited: M&S says its latest Dine In deal runs from 7 March to 13 March.
If you miss the deadline or simply want to try something different, head this way to check out the £10 Tesco meal deal, which is running indefinitely.
Earn M&S reward points & a £5 voucher when you shop in store with this M&S credit card
What is available in the £10 M&S Dine In deal?
Regular readers will know we like to highlight some of the tempting new offers in our round-up.
There are some excellent, hearty veggie options available in the latest deal. We are torn between the rainbow root vegetable pies or goat's cheese lattice en croute, which are both new additions to the 'mains' section.
Over in the desserts section, the peach roulade and tarte au citron slices both make a welcome return.
Below is our round-up of all the main, side and dessert menu options in the latest offer.
We haven't included any of the wine or non-alcoholic options as M&S simply says "products may vary" based on where you shop. For more information, visit the Marks & Spencer Dine In page.
Spinach & ricotta ravioli;
2 duck breasts with plum sauce;
Gastropub goat's cheese lattice en croute;
2 Mediterranean sea bass fillets;
Gastropub steak lasagne;
Gastropub garlic chicken & herb crumb lattice;
Chicken and parmesan fettuccine;
2 rainbow root vegetable pies;
Cook menu chicken lemon & parmesan;
Rotisserie chicken;
2 handcrafted chicken & bacon pies;
Salmon with hoisin sauce;
Made without wheat creamy chicken flaky pastry pie (gluten-free);
2 slow-cooked duck legs;
Macaroni cheese with leeks.
Peas & carrots;
Ultimate potato mash;
Red onion & fontal cheese pantofola;
Red cabbage;
Layered classic vegetables;
Chunky chips;
Potato rosti;
Santini tomato salad;
Broccoli, carrot, courgette & fine beans;
Garlic mushrooms;
Minted new potatoes.
Bramley apple pie;
Millionaire's shortbread;
Made without wheat New York cheesecake (gluten-free);
Crème brulées;
Strawberry jelly trifle;
Peach roulade;
2 tarte au citron slices;
Fruity fiesta;
Lemon and ricotta cheesecake slices;
Cheese selection;
Profiterole stack;
A selection of ice creams.
Save even more money at M&S
If you're a regular M&S shopper, we have some bad news and some good news: the bad news is you're probably paying far more than you need to.
The good news is that's easily rectified – simply have a read of this brilliant guide to slashing your M&S costs.
Not an M&S regular? Why not head this way for our weekly round-up of the best supermarket deals from Aldi to Waitrose instead.
Earn cashback when you shop: compare top credit cards
Want more stories like this? Visit the loveMONEY homepage or sign up for our daily newsletter and let us send the news to you!
Be the first to comment
Do you want to comment on this article? You need to be signed in for this feature