M&S Dine In meal deal for two: price jumps to £12 in the latest food offer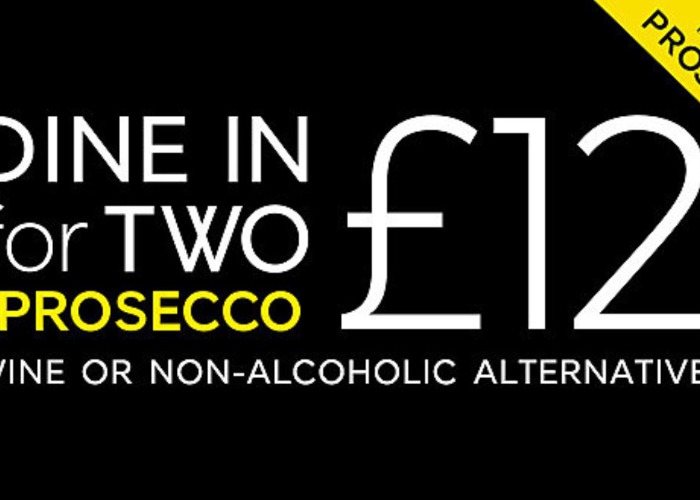 The latest M&S Dine In meal deal will set you back £12 instead of the usual £10. We look at what's new in its pricier food offer.
Marks & Spencer's Dine In meal deal is hugely popular with thrifty shoppers, letting you choose a main, side dish, dessert and a bottle of wine (or non-alcoholic alternative).
Regular readers will know the popular offer usually costs £10, but the latest meal deal, which launches today (July 4) comes in at a pricier £12. Why the hike? Because you can choose prosecco as one of the drinks options.
Another key change worth pointing out is that the menu has been trimmed so the selection isn't great – for example, there are five mains to choose from, compared to 13 when the Dine In deal last ran.
Unless you're a prosecco fanatic (and to be fair there are a few), the latest Dine In deal is pricier with a more limited selection.
On the upside, the offer is running for two weeks (July 4 -17) rather than one, so you'll have more time to take advantage.
Latest deal not for you? Why not check out the £10 Tesco Finest meal deal or Asda Extra Special options instead, which run indefinitely?
Earn M&S reward points & a £5 voucher when you pay with this M&S credit card
What is available in the £12 M&S Dine In deal?
Regular readers will know we like to highlight some of the tempting new offers in our round-up.
As we mentioned before, there's not a lot to choose from given the trimmed-down menu. It's very much geared towards those who like the gastropub experience, with rotisserie chicken, chicken & ham en croutes and beef mac 'n' cheese among the mains.
And of course, there's the prosecco, which is really what the latest deal is all about.
Below is our round-up of all the main, side and dessert menu options in the latest offer.
We haven't included any of the alcoholic or non-alcoholic options as M&S simply says "products may vary" based on where you shop. For more information, visit the Marks & Spencer Dine In page.
And finally, if you're looking for even more inspiration and variety, head over to our sister site loveFOOD for loads of amazing-yet-simple recipes.
Rotisserie chicken
Gastropub steak lasagne
Gastropub chicken and ham en croutes
Cook Menu lemon and parmesan chicken
Gastropub beef mac 'n' cheese
Frites
Peas and carrots
Minted new potatoes
Four leaf salad
Profiterole stack
Bramley apple pie
Lemon and mascarpone cheesecake slices
Raspberries
Passionfruit Swiss roll
Save even more money at M&S
If you're a regular M&S shopper, we have some bad news and some good news: the bad news is you're probably paying far more than you need to.
The good news is that's easily rectified – simply have a read of this brilliant guide to slashing your M&S costs.
Not an M&S regular? Why not head this way for our weekly round-up of the best supermarket deals from Aldi to Waitrose instead.
Earn cashback when you shop: compare top credit cards
Want more stories like this? Visit the loveMONEY homepage or sign up for our daily newsletter and let us send the news to you!
Be the first to comment
Do you want to comment on this article? You need to be signed in for this feature