Reporting scams: who to contact when you get fraudulent phone, post and email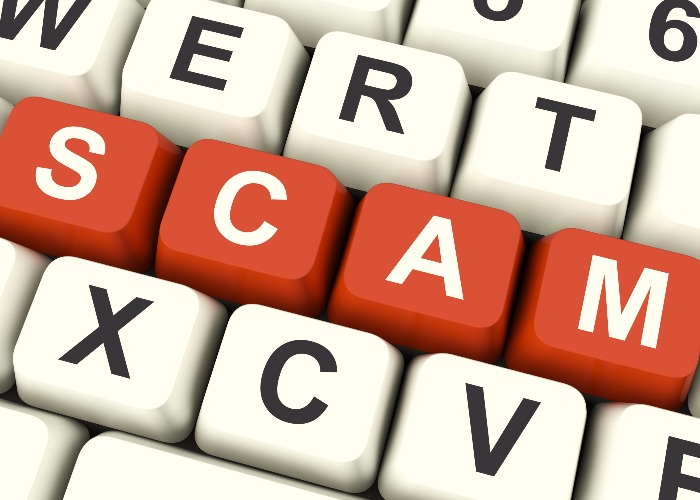 Victims lose money to scammers every day, but you can easily help catch them.
Members of the public reporting their suspicions to Action Fraud have landed a group of investment scammers in jail for tricking victims out of £1.7 million.
It's a heartening example of how taking the time to lodge the complaint to the service has helped put these crooks away and stopped them from doing any further harm.
Here's a rundown of what happened and what you can do to help catch fraudsters.
What was the investment scam?
Five men who were part of an investment scam that tricked more than 70 people into handing over a total of £1.7 million have been jailed for a total of 14 years.
Employees were cold-calling elderly and vulnerable people, using aggressive sales tactics to buy green investments known as 'carbon credits'.
The crooks were caught after an investigation from the Metropolitan Police into a company called Taylor & Mills Ltd. Action Fraud received a number of reports about the firm back in 2013.
Unrealistic, in many ways
The fraudsters produced professional-looking brochures which contained a quote from former US president Barack Obama about the importance of green energy. These leaflets were sent to anybody who showed an interest in the scam.
During its investigation, the Met discovered that none of the victims' money was being used to buy carbon credits, but was put straight into bank accounts in the name of Taylor & Mills Ltd.
One victim recorded a 35-minute telephone conversation where one of the criminals said he could return three times the investment made within four months and convinced the victim to invest £50,000. Another victim was tricked into investing £700,000 in the scam.
Alan Mill, Dean Hempstead, Paul Thompson, Daniel Forsyth and Aaron Petrou all pleaded guilty to the charge and were sentenced to a total of 14 years in prison by Southwark Crown Court.
Always report scammers!
As you can see, reporting scams can help to catch the scammers, and that's where you come in.
You can report fraud, cybercrime, online scams or viruses through Action Fraud's online reporting tool or by ringing up 0300 123 2040.
If you've got a scam email, report it to the Internet Service Provider (ISP) who sent you the email; it can then close the account that sent the email.
If the scam email is mimicking a company, contact the real company. It can verify that the communication is a fake and warn others to look out for it.
Premium phone rate scam victims can contact the Phone-paid Services Authority (PSA), the official regulator for content, goods and services charged to a phone bill. You can call on 0300 30 300 20 or head over to the PSA website.
Or if you've received a scam letter, forward it on to the Royal Mail with a covering letter to Freepost, Scam Mail, PO Box, Exeter, EX1 9UN. You can also email scam.mail@royalmail.com or call 03456 113 413.
Check your credit report for anything suspicious
Be on the lookout:
Can you spot the criminals' camera on this cashpoint?
6 Tesco scams to watch out for
New trick scammers are using to pose as your bank
Be the first to comment
Do you want to comment on this article? You need to be signed in for this feature