Tesco multi-buy: shoppers fleeced at checkout by expired offers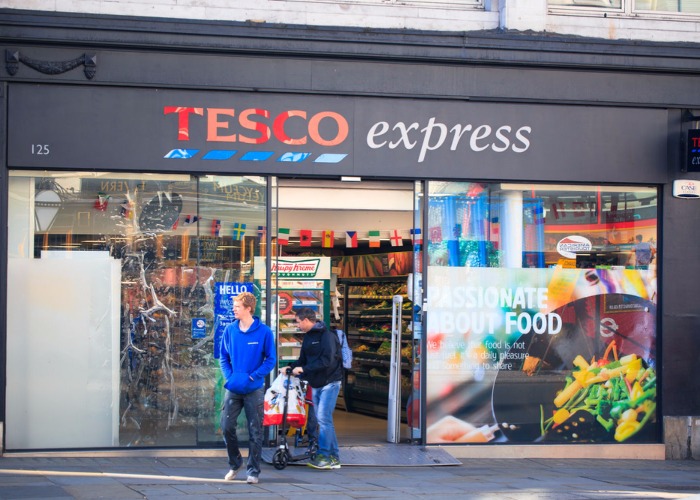 An investigation has revealed that some of Tesco's multi-buy offers are being advertised on shelves even though they've expired.
Tesco shoppers are being ripped-off at the till on offers that are out-of-date but are still being advertised as active, according to a new investigation.
The BBC found that unwitting customers are paying more at the checkout for promotions that have long expired but haven't been updated on shelves in-store, misleading shoppers into thinking they have made a saving.
The investigation was launched after a member of staff from the BBC noticed inconsistencies on Tesco till receipts.
An undercover reporter visited stores over three months and found in 33 out of 50 of them, promotions were marked on the shelf, but the limited period offers weren't applied at checkout as they were no longer valid. Mistakes were only found on in-store savings, not online ones.
Offers were days, weeks and — in some cases — months out-of-date.
Have you been conned?
Here is a small selection of the offers the BBC found advertised on shelves that had expired:
Rustlers Chicken Sub: Offer price – two for £3 (original price £2.31 each), price paid at till – £4.62;
Schwartz Barbecue Sauce Mix: Offer price – two for £1 (original price 85p each), price paid at till – £1.70;
Old El Paso Guacamole: Offer price – two for £2.50 (original price £2.09 each), price paid at till – £4.18.
Why are shoppers being short-changed?
The reporter told staff at a store in Dudley that offers for gingerbread and cat food had not gone through.
The staff member replied: "The labels are actually out of date, that's what the problem is.
"One's nearly a month out of date, the other one's three weeks out of date."
Another member of staff blamed the mistakes on being "short-staffed".
Overall, whenever the reporter highlighted an error, Tesco honoured the offer. However, a Tesco Express store in Birmingham repeatedly failed to remove out-of-date offer labels. One was even there a month after it was pointed out.
What Tesco says
In response to the investigation, Tesco said that it will double-check price deals across its 3,500-plus UK stores.
A spokesperson said: "We take great care to deliver clear and accurate price labels for our customers so they can make informed decisions on the products they buy.
"We are disappointed that errors occurred and will be working with the stores involved to reinforce our responsibilities to our customers."
Your rights
Martin Fisher from Chartered Trading Standards said that the mistakes could equate to breaking the law under The Consumer Protection from Unfair Trading Regulations 2008.
The investigation will be broadcast as part of BBC One's Inside Out programme at 7:30pm today (13 February).
Get money back on your supermarket spending with a cashback credit card
Your shopping rights:
2 simple things EVERYONE should do to get a refund
3 brilliant consumer rights most people don't know about
Be the first to comment
Do you want to comment on this article? You need to be signed in for this feature