Buy-to-let: UK property investment hotspots in 2021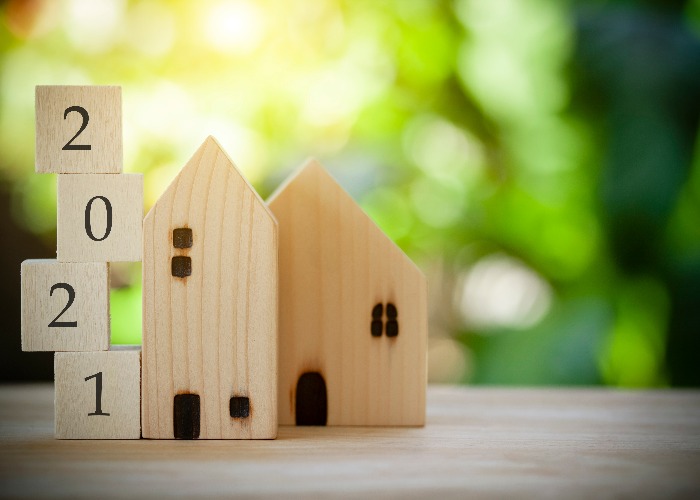 Experts reveal the places where landlords and property investors could make a tidy profit in 2021.
To say 2020 was a strange year for the UK's property market would be something of an understatement.
The Covid-19 pandemic brought everything to a grinding halt early on and many feared a housing crash was ahead.
But surprisingly to many, the reopening of the market brought a surge in both sales and rental activity, with a clear change in priorities for both groups after months spent cooped up in their homes.
A recent study of 2,000 landlords by the National Residential Landlords' Association found that on a national basis, most landlords had seen an increase in demand for rental property.
It also revealed that in the third quarter of 2020, 16% of landlords said were planning to buy a property in the next year, up from 13% during the same period last year.
Separate research from estate agent Hamptons found that landlords made up 15% of buyers in November, the highest level since December 2016.
If you're among those looking to add to your rental portfolio, where should you be looking?
Here are some of the buy-to-let hotspots the experts have their eye on in 2021.
Manchester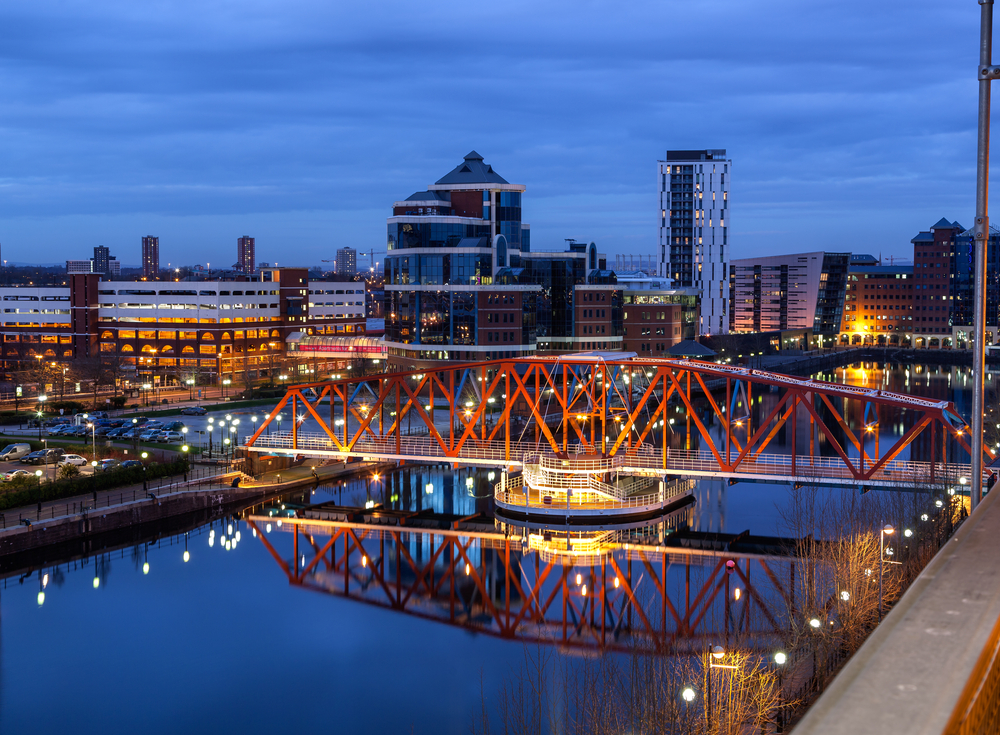 In recent years, there's been a much-reported shift away from London towards Manchester among foreign investors and it would seem they might be onto something.
Manchester was ranked the best city for buy-to-let investors by Aldermore's Buy to Let City Tracker, released in November.
The bank compared 50 cities across the UK, rating them according to five criteria: average total rent, yield, house price growth over the past decade, number of vacancies as a proportion of total housing stock and percentage of the population in the rental market.
Manchester is a particularly good choice for those keen to avoid void periods, with the Aldermore analysts pointing to the fact it has one of the biggest rental markets in the country and some of the lowest vacancy rates.
But many investors are already well aware of Manchester's attractions and so it might pay to look slightly further afield, says Rob Bence, co-founder of the Property Hub podcast and forum.
"We've been naming Manchester as a great place to invest for a number of years now on the Property Podcast, even before it really started to grow.
"I think it's still interesting but what is more interesting for me is greater Manchester.
"You've got places like Stockport, for example, where lots of investment is planned.
"It is only about eight minutes on the train to Manchester, it's close to Manchester airport and has direct train links to London.
"There is a lot going on there and the yields are very attractive.
"There's also lots of regeneration planned for Bolton, which has quick transport links into Manchester city centre and again, yields are very attractive."
Hull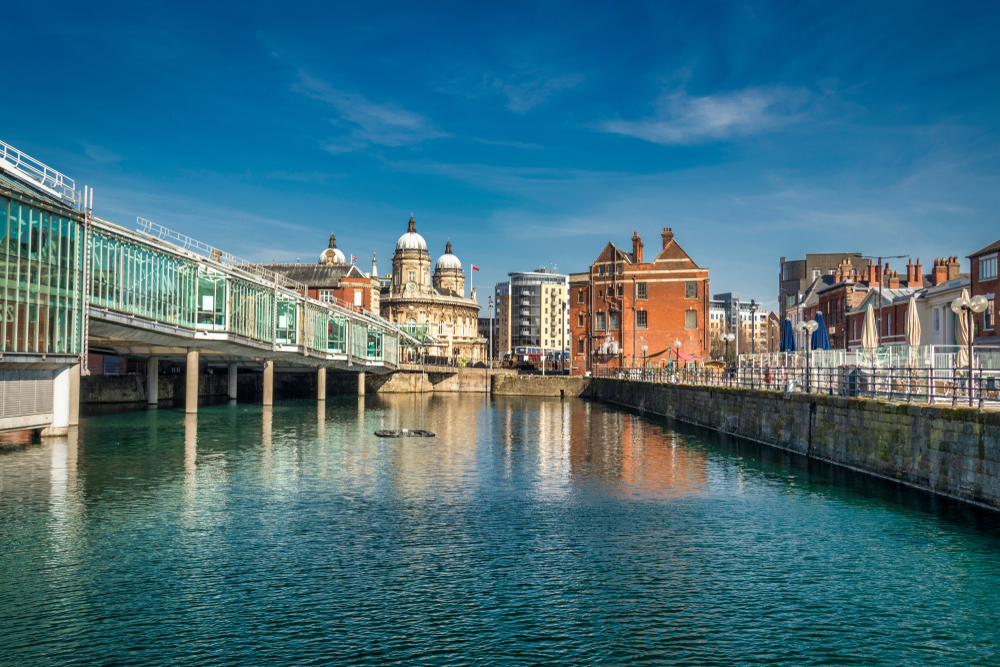 Hull has come a long way since being named Britain's "crappiest town" back in 2003 in a book about the worst places to live in the UK.
It's been on an upward trajectory since 2012 when German engineering giant Siemens was granted permission to build a wind turbine factory there, which opened up in 2016.
The city's tourism industry has also been on the up thanks to Hull being named the UK City of Culture in 2017.
Despite these and other positive developments for the city, house prices remain extremely affordable and therefore yields are high for investors.
It came in at a respectable number 14 in Aldermore's overall ranking but topped the charts for yield.
Its average yield of 9.2% was the highest of the 50 cities compared.
And rental prices are rising, according to Sam Humphreys, managing director at Hull sales and letting agent Lime Property.
"Over the course of the year, we have seen a 2.3% uplift in rental values, in contrast to London, which is on course to see a 5.2% drop for the year.
"This is an indication that due to market uncertainty, higher loan-to-value mortgage products being less readily available and people's property requirements changing due to working from home, demand for rental properties is starting to outweigh supply within the city.
"Trends such as the above, along with low purchase prices and high yields – 8-9% is readily available – make Hull and the surrounding areas a great place to invest."
Liverpool
In recent years, many property investors have flocked to Liverpool and with good reason, says Richard Hayes, CEO of mortgage broker Mojo Mortgages.
"Liverpool is extremely popular for property investors. It's a thriving city and has big plans for the future."
Those big plans include Liverpool Waters, a £5.5bn 60-hectare regeneration project, a new cruise ship terminal and a proposed new waterfront stadium for Everton Football Club.
There are also talks underway about high-speed rail links with other northern cities.
The city is also one of the most affordable for buy-to-let investors, says Hayes.
"One of the reasons Liverpool is so popular as a buy-to-let investment city is because property prices in Liverpool are significantly lower than those in other UK areas, whilst yields remain high.
The L7 postcode area tops the buy-to-let yield table and covers the area of Edge Hill which is close to the city centre."
Earlier this year Mojo Mortgages analysed data from the Land Registry, Zoopla, On The Market and PropertyData.co.uk to find out which UK postcodes had the best rental yields.
Of the top 20, five were in Liverpool.
Although the L7 postcode, which includes part of the city centre, Edge Hill, Fairfield and Kensington, had the highest average yield in the country at 10.3%, the average house price was just £95,000, so it's easy to see why Liverpool is particularly popular with first-time buy-to-let investors.
Don't forget your landlord's insurance: get a quote from Axa now
The Home Counties
It's long been common for families to move to the Home Counties in search of more space while at least one member of the household continues to commute to London for work.
In recent years, however, rising rail fares have made the decision to move to London's commuter belt less clear-cut than it once was.
After accounting for the cost of a season ticket, some families decided the savings would be only marginal and therefore put off the move.
But the lockdown swung the pendulum back in the other direction.
Many people expect to visit their offices less in future, which will cut the cost of travel, and the desire for more space has become all-important.
"I think the Home Counties could do quite well in 2021," says Bence.
"You've got people living in London thinking, 'OK, I've got a two-bed flat here, but I can move to Hertfordshire, still get into London in 40 minutes and have a large house.'
"People who might have waited until later in life to move out of London are considering making that move slightly sooner."
And importantly for landlords, according to Rightmove research it's not just buyers looking to move out – renters also want to move to the Home Counties.
In the past year, the property portal said there had been a more than 60% increase in people searching for rental homes in Bishop's Stortford, Folkestone, High Wycombe and Margate.
In addition, five cities in the Home Counties appeared on Aldermore's index this year: Brighton at number five, Reading at nine, Milton Keynes at 10, Southend at 17 and Chelmsford at 20.
Don't forget your landlord's insurance: get a quote from Axa now
London
Given all the other entries on the list, London might seem like something of a wildcard.
It's been widely reported that there's a glut of vacant rental properties and the latest Rightmove data shows that London is the only region of the country where rents are falling, with Inner London rents down 6.8% year-on-year in the third quarter of this year.
And while house prices might be rising in the capital, all the evidence seems to suggest that in certain areas the price of flats is falling, with many flat owners struggling to sell as buyers are increasingly focused on outside space.
However, for brave investors who are in it for the long term, this could present an opportunity, particularly with the spectre of a Capital Gains Tax rise on the horizon pushing many investors with big gains to sell up.
If you're quick, there's also the stamp duty holiday available until March 31, which could save you up to £15,000.
And while the Rightmove data showed that Inner London rents had fallen over the past year, in Outer London they had risen 0.8%, so the outskirts of the city could be a good bet.
In fact, you could even get a decent (for London) yield in Outer London, with the Mojo Mortgages research finding several postcodes in Outer London with yields of more than 5%, including Barking, Dagenham and Northolt.
Are you a landlord? Do you think 2021 will be better or worse than 2020? Share your thoughts in the comments section below.
This article contains affiliate links, which means we may receive a commission on any sales of products or services we write about. This article was written completely independently.
Be the first to comment
Do you want to comment on this article? You need to be signed in for this feature