Buy-to-let: UK property investment hotspots in 2022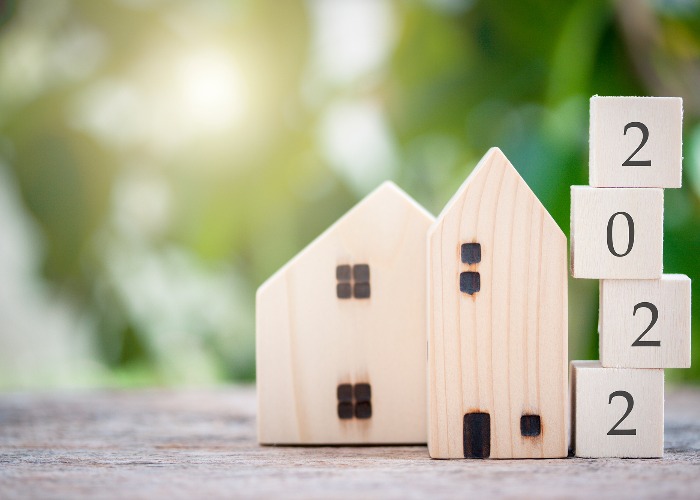 We reveal some of the places where property investors could enjoy a tidy profit.
The reopening of the UK economy in 2021 has presented something of a mixed picture for buy-to-let investors.
On the one hand, rental demand rose sharply and has recently hit an all-time high.
According to the National Residential Landlords Association (NRLA), 57% of private landlords said demand for private rentals increased in the third quarter of 2021.
This was undoubtedly good news for existing landlords, as was the fact that in November, Zoopla reported that rents were rising at the fastest pace for 13 years.
On the other hand, for new investors or those looking to expand their portfolio, the soaring house price growth seen over the past year has made it harder to make deals stack up.
The good news is that many forecasters have predicted a softening of house prices in 2022, so there may be more opportunities for landlords looking to buy more property.
So, what locations should they be investigating?
Bristol
As the work from home (WFH) trend may be here to stay – albeit with some form of hybrid working as opposed to full-time WFH being the norm for many companies – Bristol would seem like a pretty good bet for investors taking a long-term view.
Indeed, it came out on top in Aldermore's most recent Buy to Let City Tracker, published in December, having jumped six places from number seven in 2020.
The yearly list compares 50 cities across the UK, rating them according to five criteria: average total rent, yield, house price growth over the past decade, number of vacancies and percentage of the population in the rental market.
"Bristol placed number one for buy-to-let investment this year in large part due to its long-term picture," says Jon Cooper, head of mortgage distribution for residential mortgages at Aldermore.
"With an estimated quarter of residents privately renting, it has the lowest number of long-term property vacancies (at only 0.6% this year) and long-term house price growth has averaged 5.1% every year since 2010."
"The city brings a mix of open spaces, an active cultural events calendar, a lively nightlife, high-quality food choices, iconic views such as the Clifton Suspension Bridge, and green initiatives that make it a vibrant place to live.
"This has led to it being named both as a European Green Capital and ranked on National Geographic's cool list in the past five years.
"The plentiful green spaces and urban renewal projects, such as the docklands regeneration, mean it is modernising rapidly, which makes it appealing to students, young professionals and families alike."
For investors keen to maximise short-term profits as well as long-term gains, analysis conducted by Build to Let specialist Sequre Property Investment in November suggested they may wish to focus on flats.
It looked at 18 major cities across the UK and found that flats accounted for 94% of all high yield investments available in Bristol.
Don't forget your landlord's insurance: get a quote from Axa now
Inner London
In 2020, the COVID-19 pandemic led to a large number of people leaving the capital for the countryside, but there are now signs a significant number of people are coming back.
Data from estate agent Hamptons showed that rents in Inner London returned to growth for the first time since the start of the pandemic in November, rising 3.9% compared with the same month of 2020.
"While there's still a way to go, rents in Inner London are on track to reach pre-pandemic levels by the middle of 2022," says Aneisha Beveridge, head of research at Hamptons.
"This means, in a reversal of this year, we're likely to see Inner London rents outperform Outer London in 2022."
Research by estate agent Knight Frank found this was already happening in Prime Central London after revealing rents were up 5.3% in the three months to November, compared with 5.1% for rents in Outer London.
It says this trend is being fuelled by people who live in rural areas that are seeking a London base, with strong rental growth in areas such as Wapping, Canary Wharf and Bayswater.
"A lot of people who moved west from London now want a one or two-bedroom flat in Bayswater to have as a base in the capital because it's so close to Paddington," says Samantha Di Mond, a senior lettings negotiator in Knight Frank's Hyde Park office.
Though yields are undoubtedly low in London, with house price growth in Inner London lagging the rest of the country, savvy investors may win in terms of capital gains by snapping up a property now if, as some forecasters have predicted, buyers return en masse to the capital in the coming years.
Renovate or relocate: should I move or improve my home?
Sunderland
For investors seeking yield, the North East generally is a good choice, especially with house prices being low in comparison to other areas of the country.
Sunderland not only offers one of the best yields in the country according to a recent study by estate agent comparison site Rentround, but it also offers potential for capital growth thanks to recent developments.
Despite fears that Nissan could shut down its plant in Sunderland post-Brexit, it recently announced plans to invest in a £1 billion electric vehicle hub in the city.
"This forms part of an emerging green industry in the region, which looks set to increase demand for rented property," says Richard Rowntree, managing director of mortgages at specialist buy-to-let lender Paragon Bank.
Akhtar Hussain of property investment platform Property Forecaster holds a similar view.
"The city is an obvious investment choice in the medium to longer-term, especially as it's the home of the Nissan plant, which is at the centre of a £13 billion investment in developing electric vehicles," says Hussain.
"As a university town, there will also always be a strong rental market."
However, he adds that investors could do even better by looking slightly further afield.
"Investors looking to take advantage of its potential may do even better by considering the 'satellite town' of Washington, which is only about eight miles from Sunderland," comments Hussain.
"It tops our diamond list of the locations most likely to increase in value.

"Generally 'satellite towns' can be great investments as they sit close to popular buy-to-let locations like Sunderland but benefit from lower prices and being overlooked by investors who focus on the bigger cities."
Don't forget your landlord's insurance: get a quote from Axa now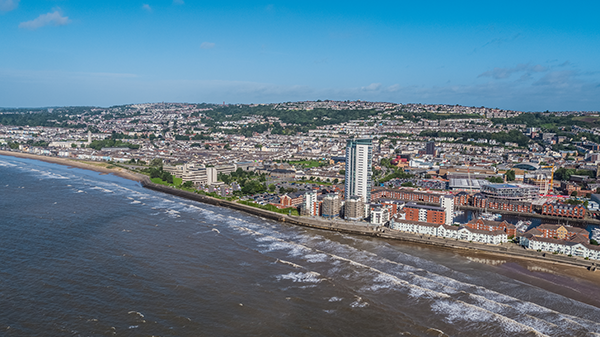 Swansea
Houses in multiple occupation (HMOs) have long been a popular choice for investors looking for strong returns, so much so that in some areas the market has become saturated, and many landlords have not achieved the yields they've expected.
The coronavirus pandemic also saw many professionals grow wary of sharing their space with others and opted to upgrade to their own property despite the higher cost.
But shared houses remain popular with students and a report published by Paragon Bank in August found that investors fared best in locations with just one university.
In particular, it found that Swansea was the top-yielding university location in the UK.
The average rental income of £22,140, set against the average property purchase price of £231,534, saw student-let investors making an average yield of 9.56%.
"Looking at the student lettings market in the region, tenant demand is strong and a shortage of supply of properties is leading to increased competition," says Rowntree.
He adds that it isn't just student lets that are doing well in the city.
"Our regional surveyor covering South Wales notes that there is generally very strong ongoing rental demand across the region, with HMOs in Swansea seeing high numbers of enquiries from prospective tenants," comments Rowntree.
"This is supported by findings from our most recent research on private rented sector trends, with 73% of landlords in Wales reporting that tenant demand had increased over the past three months, marginally behind the South West and South East of England, where increases of 79% and 74% were recorded respectively."
Guide to house flipping: costs, tax considerations and more
Are you a landlord? Do you think 2022 will be better or worse than 2021? Share your thoughts in the comments section below.
This article contains affiliate links, which means we may receive a commission on any sales of products or services we write about. This article was written completely independently.
Be the first to comment
Do you want to comment on this article? You need to be signed in for this feature