Ban pension and investment cold calls to stop scams - financial advisors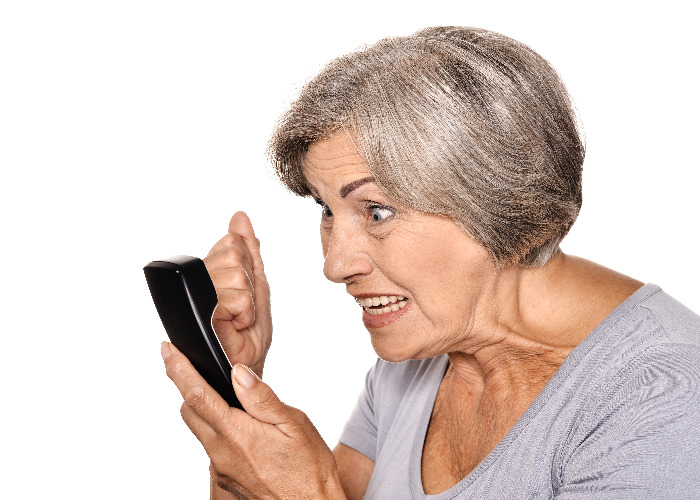 Pension experts are calling for the Government to ban cold-calling about pensions and investments.
Financial advisors have started a petition calling for it to be made illegal for anyone to call or email someone unsolicited to discuss their pension or investments.
People are often lured into scams via emails or phone calls offering them a 'free pension review'. They are then encouraged to put their money into risky, unregulated schemes or transfer their pension into dodgy investments.
"The best way to beat the scammers is to starve them of their life blood of new people to scam," says Darren Cooke, a financial advisor at Red Circle Financial Planning.
"Invariably they contact people first by a cold call or email often offering a free pension review and then they get to work."
The scale of the problem
Fraudsters stole £13.2 million through pension scams last year alone, according to Action Fraud.
Meanwhile, a survey by Citizens Advice found that the majority of us aren't able to spot all scams.
Of the 2,000 people they questioned 90% fell for an offer that contained signs it was dodgy including promises of free advice and allowing people to access their pension pot before they turn 55.
Experts don't expect making these calls illegal will stop them – many of them come from overseas for a start – but it's hoped it would help get the message across to the public that these calls are dodgy.
"I don't expect a ban to stop them calling but if we can make people aware that the person making the call is already breaking the law then hopefully they will just hang up and their pension and savings will be safe," says Cooke.
You can sign the petition here.
How to spot a pension scam
Here are some of the tell-tale signs of a pension scam:
You may receive an unsolicited phone call or email offering you a free pension review or access to an investment scheme
You might be put under pressure to make a quick decision about taking advice or investing in a scheme
The fraudster's contact details may only be a mobile number or PO box
The company may not let you contact them; they will just say they will call you back.
The common offers scammers make are:
Help accessing your pension before you turn 55. For most of us this is impossible, you can only have early access to your pension in very rare circumstances such as if you are terminally ill.
Big returns via overseas investments, new schemes or 'creative' investments. If it sounds too good to be true it probably is.
Knowledge of a loophole that will allow you to withdraw more money from your pension tax-free. Everyone is entitled to take 25% of their pension pot tax-free after they turn 55. If you withdraw more than that you'll have to pay tax on it.
If you're contacted by a pension scammer the best thing you can do is not communicate with them and report them to the police. So, hang up on cold callers and don't reply to emails.
Report scams to Action Fraud via the website or by calling 0300 123 2040.
Get access to your credit report to help spot suspicious activity on your accounts
More on scams:
Twitter banking scam - how to stay safe
Financial fraud soaring - five tips to stay safe
Be the first to comment
Do you want to comment on this article? You need to be signed in for this feature