Club together to save money online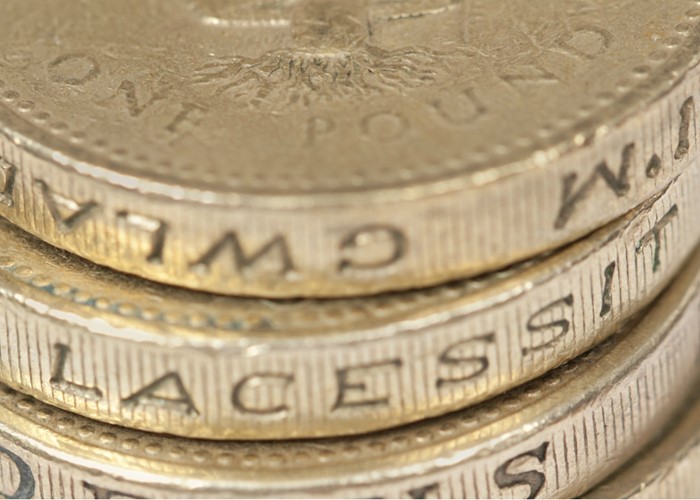 If you want to save some money, team up with a few other people and watch the savings stack up!
All of us like to save money where we can. And the good news is, there are now numerous ways you can get together with a group of strangers to save some serious cash, using only the internet. Here, I'm going to highlight some of the top new websites that enable you to do just that!
Car sharing
If your car is rarely full and you live near colleagues or friends who travel the same way as you, why not consider car sharing? That way you'll be able to split the cost of petrol and save money.
If you don't know anyone who is travelling the same way as you, websites such as CarShare and liftshare.com help you to find people travelling in your direction, so you can easily share your journeys. And CarShare reckons that sharing a daily commute could save members more than £1,000 a year!
Group buying
More and more group buying websites are springing up offering daily deals in cities up and down the country. However, these deals are only valid providing enough people sign up to them. Good websites to check out include Groupola, Groupon and livingsocial.
If you're interested in the deal, simply sign up and then invite your friends to ensure enough people sign up! Once enough people have signed up, the deal will close and you'll pay for the deal. After that you'll receive your discount voucher and off you go!
At the time of writing this article, Groupola was offering teeth whitening treatment worth £700 for £100 at a clinic in Edinburgh, Livingsocial was offering a steak and champagne dinner for two for £21 in Manchester's Northern Quarter, and Groupon was offering 66% off a haircut with full head highlights at a top London salon.
You can either check these websites every day, or sign up and you'll be sent a daily email telling you which deals are on offer in the city nearest to you.
Nanny sharing
If you have kids and you're a working parent, finding someone to look after the kids can be extremely expensive. Unfortunately, we can't all hire Mary Poppins.
So if you need to cut the costs, why not nanny share? Take a look at websites such as nannyshare.co.uk and thenannysharers.co.uk which allow you to share a nanny with another family.
Ed Bowsher gives some tips on how to make sure a new baby doesn't destroy your finances
Through these websites you'll be able to search for families in your area that are also looking for childcare and you'll then be able to split the cost of the nanny. Easy!
Bear in mind, before employing a nanny or childcarer, you should check the identification, qualifications, references and criminal record bureau checks of the nanny or childcarer.
Share with your neighbours
Streetbank is a nifty new website that allows you to share and borrow various items from your neighbours and vice versa.
So let's say you need a bicycle for an afternoon but you don't want to buy one. So you register for free on Streetbank, enter your postcode and find that someone within one mile of where you live has one that you can borrow.
Once you've registered on Streetbank you will need to offer an item or a skill which you're willing to lend out too. This could be anything from a book to a ladder to French lessons or baking cakes. Once you've done this, you'll be able to see all items on offer near you.
Not only will this save you money, but it should also help you to get to know your neighbours!
Freebies
Similarly, there are several community freebie websites that allow you to get stuff absolutely free. So if you need a new bed, wardrobe, lawnmower or guitar, there might be someone offering one for free on websites such as Snaffle Up, Freegle and Feel The Generosity.
Similar to the original Freecycle network, all of these websites allow you to advertise items that you no no longer want and also allow you to get whatever is advertised for free! You can even post 'wanted' notices asking for specific items.
You don't have to give something away to get something for free, but we suggest that at some point you do try to give away something yourself to help keep these fantastic websites going!
John Fitzsimons highlights the best sites to visit if you fancy a freebie!
Swap your stuff
There are also plenty of swapping websites that allow you to swap anything from books to clothes to your home!
For example, SwapStyle and BigWardrobe allow you to swap clothes and accessories with others, Bookmooch allows you to swap books, Intervac and Home for Exchange let you swap your home with someone else's for a holiday, and SwapShop lets you swap pretty much anything else!
You can find out more in Stop spending, start swapping.
Alternatively, you could just host your own swapping party, grab some wine and nibbles and invite your friends over – ensuring they bring with them any unwanted clothes and books that you might be able to swap!
2 for 1
Finally, if you live in London or you're planning to pay the big smoke a visit, check out showpairs.co.uk which offers great discounts on West End theatre tickets providing there's two of you! Not only that, but you may also be able to pick up a brilliant deal on a meal to complete your experience.
And don't forget that you can also save lots on meals out with 2 for 1 restaurant vouchers. Check out our Frugal Food blog which highlights the latest offers every Friday!
Be the first to comment
Do you want to comment on this article? You need to be signed in for this feature