Dining out is cheaper than a takeaway!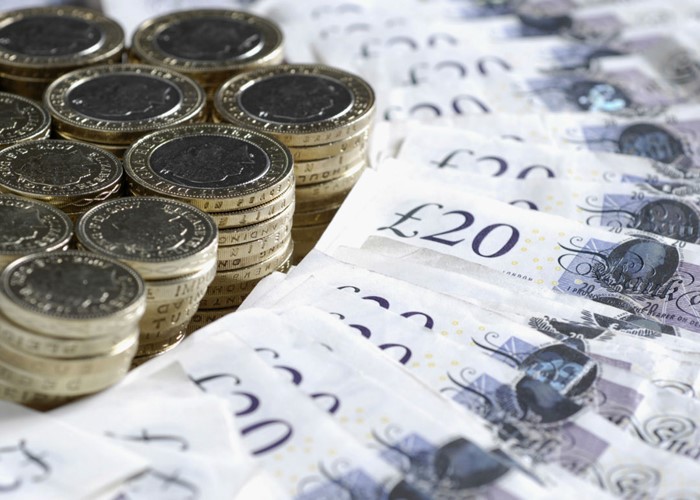 If you know what you're doing, it can work out cheaper to dine out than to have a takeaway on the sofa!
There are few things in life that I love more than a takeaway. It may be because washing up is my main chore in the house, and a takeaway means I either avoid it altogether, or at least see the workload reduced!
But then there's also the price. Ok, getting a pizza or chicken madras from the place down the road is more expensive than buying it from Tesco, but it's cheaper than going out for a meal, and you still get to enjoy the fruits of someone else's culinary labours.
However, that balance of power is changing, and so long as you play your cards right, dining out may now actually work out cheaper than a Chinese in front of the telly.
Group buying websites
If you ever paid attention during economics or business studies at school (and I did - once or twice anyway), you'll know about economies of scale. Basically, if you buy something in bulk, chances are you'll be able to get a deal where it works out cheaper than if you'd only bought a couple of units.
Rachel Robson highlights four ways to save money as you shop!
This idea has been put into action in a very clever money-saving way by group buying websites. The theory is very simple. Each day, these sites will have a specific deal on offer, say 60% off shoes at a certain shoe shop.
However, that deal is only available if a certain number of people sign up for it (though this figure is never disclosed). If you want to take advantage of it, you put in your details, and then it's down to you to spread the word to try to ensure that enough people sign up. If they do, you can shop with that discount, if not, the deal disappears.
I'm a member of both Groupola and Groupon (My City Deal), which both regularly offer deals on restaurants, making it far cheaper to go out for dinner than rely on a takeaway. Indeed, just this week Groupon had a cracking offer, £16 for £40 worth of traditional English food for two at the Ruby Idlewild restaurant. That's certainly cheaper than giving the local Chinese a call where you're more likely to end up paying around £10 each for your meal.
Voucher codes and brilliant deals
Call me romantic, but whenever I suggest taking my wife out for dinner, I always make sure that I have checked around the various voucher websites to see if there are any special deals on at the restaurants we particularly like.
And the deals really do ensure that dining in a restaurant is cheaper than ordering a takeaway. Take the most recent promotion from Pizza Express, where with the relevant voucher, so long as you buy one full priced main you get another for just £1! That means you can get two main courses for around £10! In comparison, a couple of pizzas from our particular takeaway of choice is likely to cost double the amount.
There are absolutely loads of voucher sites to check out, but the sites you really should have saved on your favourites list include HotUKDeals, RestaurantVouchers and MyVoucherCodes.
There are also sites such as lastminute.com and toptable which don't offer vouchers, but do round up some of the fantastic offers currently available on restaurants across the country. Be sure to keep up to date with those if you fancy dining out on a budget!
Finally, be sure to read Frugal Food each week, as the blog is packed full of amazing discount deals on all sorts of restaurants.
Related blog post
Serena Cowdy writes:

Welcome to this week's edition of Frugal Food. We've got new and extended restaurant deals from Café Rouge, Prezzo, iL BERTORELLI, YO! Sushi, La Tasca, Ha ha bar & grill, Sizzling Pubs and Domino's Pizza. We also have half-price Terry's chocolate oranges and Haagen Daaz, a 50% off wine festival, free Greggs snacks, half price Goodfella's pizzas, £15 off wine and champagne, and the chance to bag a free restaurant discount card!

Read this post
Getting a reward for your eating
Of course, getting a cheap deal is one thing, but there are actually ways to earn rewards from going out for dinner too!
American Express has launched a joint venture with the online booking service toptable which is worth a gander. If you book a restaurant through Amextoptreats.co.uk and then pay with your American Express card, you'll earn double the rewards you would normally get. So for example, if you have the American Express British Airways card, you'll get twice as many Airmiles towards that holiday in the sun.
Even better, one of the cards also included in the scheme is the phenomenal American Express Cashback card - a piece of plastic which delivers a frankly astonishing 5% rate of cashback in the first three months. And that cashback doubles if you use it to book and pay for a night out eating!
Here's the full list of American Express rewards schemes which will enjoy double rewards as part of the promotion, which is running until the end of the year.
Airmiles
BA Miles
Blue Sky points
bmi destination miles
Cashback
Harrods Rewards points
MBNA Rewards points
Membership Rewards points
Miles & More award miles
Nectar points
RED Donation
Starwood
United Mileage Plus miles
Virgin Atlantic Flying Club miles
Cashback on your takeaway
Of course, if you really can't be bothered to get dressed up for a night out, you can even get rewards on your takeaways. A new venture called Just-eat.co.uk has launched recently, offering a central hub of all sorts of different takeaways across the country.
And what's particularly exciting is that if you make your order through Quidco, you get 4% in cashback. So even takeaways now offer a little extra reward too!
More: Take the hassle out of switching | A new way to earn a higher savings rate
Be the first to comment
Do you want to comment on this article? You need to be signed in for this feature