Take the hassle out of switching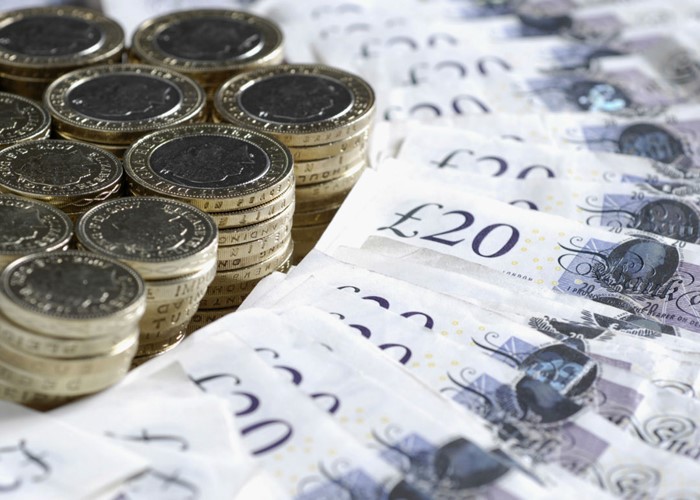 Switching financial products can really help to boost your bank balance. But how straightforward is the switching process?
Here at lovemoney.com HQ, we're always telling you that you should regularly switch financial products to ensure you're always getting the best value for your money.
However, switching can feel like a lot of a hassle. And when it comes to things such as your gas and electricity provider, there's always the worry that something might go wrong and you'll be left sitting in the dark and the cold, wondering if the switch-over is ever going to take place.
So I thought it was time to show you just how easy switching financial products can be and how to do it hassle-free!
Switch your current account
Recent research from M&S Money has revealed that we stick with the same bank for an average of 14 years and six months. In comparison, we only stay with the same doctor for an average of 12 years and 10 months, the same butcher for six years and four months, and the same hairdresser for five years and 11 months.
But while loyalty should be rewarded, unfortunately you're unlikely to be rewarded for your loyalty with your bank.
The problem is, many people are deterred from switching their current accounts because they think it will take a long time to do so, or something will go wrong and you'll end up forking out for various fees that weren't even your fault. Fortunately, however, switching your account is much easier than it used to be.
If you want to switch current accounts, the first thing you should do is check out the lovemoney.com comparison centre to find one that's suitable for you. Once you've successfully applied for one, then it's full steam ahead.
Within two to five working days, your old bank will send your new bank a list of all the direct debits and standing orders you have. Your new bank may then send you this list for you to check.
Six to nine days after applying for your new account, your new bank will set up your standing orders and advise your payment contacts of your new direct debit requirements.
Rachel Robson reveals some top tips for switching current accounts.
Around seven to 10 days from when the process began, you should receive a letter from your new bank confirming all the actions they have taken. And after 14-17 days since the process began, your standing orders will be operational and your payment contacts should have changed your direct debit details.
Some banks may also assist you with closing your old account and transferring any remaining balance to your new account on a set date.
All in all, it should take around 18 working days for the process to be complete.
All you will have to do during this time is tell your new bank if there are any direct debits or standing orders you don't want switching over and tell your employer about your new account details. If you're shutting your old account, you'll also need to return all cheque books as well as your debit card or confirm they've been destroyed. It's that easy!
Switch your mortgage
The mortgage market has become increasingly competitive this year, which means if the interest you're paying on your mortgage is a little high, now could be the time to switch to a better deal.
Fortunately, the process of remortgaging doesn't have to be difficult. First of all, you should search the market to find the best deal for you. At lovemoney.com, you can research all the best deals yourself using our online mortgage service, or speak directly to a whole-of-market, fee-free lovemoney.com broker.
Once you've found the right mortgage deal for you, simply make your application. The new lender and your solicitor will then pretty much take over. Over the next 10 days, your solicitor will send out a contact pack to you, while your lender will instruct a survey and valuation and underwrite your case. You should then receive a mortgage offer.
Once that's done, you can sign the mortgage deeds and send them back to your solicitor. Meanwhile, your solicitor will contact your existing lender and within around four weeks from when the process began, you should complete!
Switch your energy provider
Switching your gas and electricity supplier is yet another process many of us never get around to doing.
However, the process of switching is pretty straightforward and your old and new suppliers will take care of most of it.
To get the ball rolling, make sure you shop around and have a look at some of the tariffs on offer. A great way to do this is by using the lovemoney.com gas and electricity comparison centre. However, before you start shopping around, make sure you have these details to hand:
The name of the tariff you're currently on (this will be on your bill)
How much you spent on energy in the last year – try to ensure this is an accurate reading, not an estimate
How you currently pay for your energy (direct debit, cheque, prepayment etc)
Your postcode
Generally speaking, your tariff will be cheaper if you opt for a dual fuel tariff – where both your gas and electricity comes from the same supplier. Choosing an online tariff should also save you money and you should get even more money off by opting to pay by direct debit.
John Fitzsimons explains why you could save a bundle by getting a new energy tariff today
Once you've found the right tariff, your new supplier should contact you within seven working days to confirm your details. You should also be informed that you have a cooling off period of seven to 10 days in case you want to change your mind.
Your new supplier will also ask you for a meter reading and will make sure your old supplier has this reading so that your old supplier can send you your final bill. Once your cooling off period is over, your new supplier should send you a welcome pack outlining your terms and conditions and telling you the date for when your supply will be switched.
There's a chance you may also get a call from your old supplier trying to convince you to stay with them. However, the only reason they can actually object to you switching is if you have an unpaid bill that's more than 28 days old.
Overall, the whole switching process should take between six to eight weeks and there shouldn't be any disruptions to your electricity or gas supply. If you do experience any problems, you have rights that should make sure the problem is resolved quickly and easily. To resolve any problems, contact your old or new supplier and they will sort it out, or you can contact Consumer Direct for help and advice.
So now you know switching doesn't have to be a nightmare, there's no excuse for not switching!
More: This bill blunder could break your budget | Switch to a high-interest current account
Be the first to comment
Do you want to comment on this article? You need to be signed in for this feature