Biggest drop in house prices since April 2009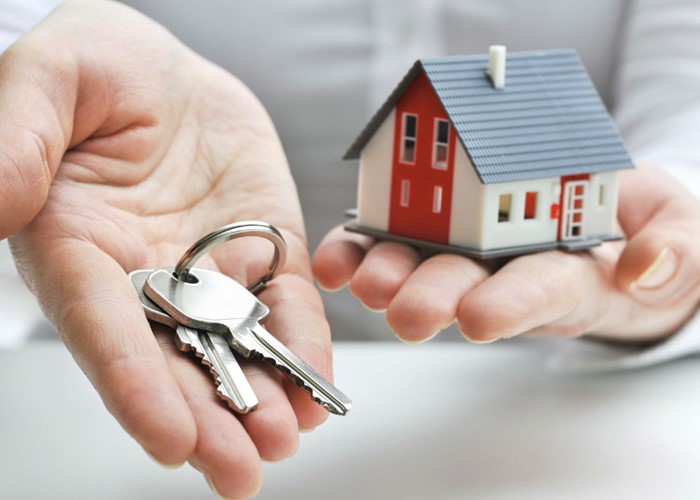 Property firm Hometrack warns that house prices are starting to slide...
After rising strongly since the spring of 2009, house prices appear to be poised for another slide. At least, that's the view of property analyst Hometrack, which has been monitoring UK house prices since 1999...
The biggest fall in 16 months
House prices fell by 0.3% from July to August, according to Hometrack, with the average home costing £158,200. This is the biggest fall since April 2009, when property prices began to turn the corner after tumbling steeply during the credit crunch.
Being the peak of the holiday season, August is normally a poor month for house sales. Therefore, as Hometrack's data are not seasonally adjusted, it is likely to report bigger falls than its rivals. However, the firm revealed that house prices climbed 1.5% in the 12 months to August -- the lowest rise for five months.
Hometrack's house-price index, which is compiled from a monthly survey of 5,100 estate agents and surveyors, tends to shown smaller rises and lower falls than those produced by Halifax, Nationwide BS and the Land Registry. Also, Hometrack claims that its survey is 'on the front line' of the property market, whereas the Land Registry lags months behind, reporting only completed transactions.
Indeed, the Land Registry last Friday reported a 0.4% rise in property prices for July, bringing the average price of a home to in England and Wales to £166,798. The official register of property sales also revealed a 6.7% increase in property prices in the year to July 2010.
Six to 12 months of falls?
The end of Hometrack's rising trend may indicate more price falls to come. Thanks to falling demand, Richard Donnell, Hometrack's director of research, warns that:
"The housing market is in the process of a modest re-pricing that is likely to run for the next six to 12 months. This follows a period of 18 months over which house prices have firmed rapidly on the back of a potent mix of rising demand and a chronic lack of housing for sale."
What about interest rates? Most economists expect the Bank of England base rate to remain at its current 0.5% a year until at least the second quarter of 2011. If the Bank of England does raise its base rate in the second half of 2011, this will lead to higher mortgage rates, further undermining property prices.
Personally, I believe that the next fall will be steeper than Hometrack expects, thanks to these 12 problems.
Mortgage lending slumps in July
Another worry for homeowners came in the form of the latest Lending to Individuals report released on Tuesday by the Bank of England.
The Bank revealed 48,722 mortgage approvals for house purchase in July, up just 0.3% on the 48,562 approvals recorded in June. Thus, mortgage approvals are still below half the levels seen in the 12-year housing boom which ended in 2007.
Furthermore, total lending was the weakest since March, with net mortgage lending rising by just £86 million in July, versus £518 million in June. The previous six-month average for net lending was around £800 million, so July may be the start of a much weaker trend.
To put this £86 million into context, net lending came close to £10 billion a month during the housing boom. So, net lending in July was less than 1% of the previous peak -- and the fourth-lowest level since records began in 1993!
Four more years of negative equity
Lastly, some more doom and gloom for homeowners who bought at the peak the housing bubble.
John Fitzsimons busts some myths about negative equity, and explains how best to get out of it
Owners who bought just before prices turned face at least four more years of negative equity, according to the National Housing Federation (NHF). At the height of the bubble in 2007, buyers paid an average of £217,000 for their homes. Thus, the NHF reckons that tens of thousands of borrowers will have to wait until 2014 before they can get back what they paid for their homes.
Alas, homeowners with negative equity (where a home is worth less than the mortgage secured on it) will have to sit tight and ride out the coming downturn. This is because mortgages of more than 100% of a property's value died out in the first stage of the credit crunch. Indeed, most lenders now require a deposit of a quarter of a property's cost for access to their best deals – although there are some good mortgage deals now available at 15%.
Stagnation at the bottom rung of the property ladder
Finally, Rightmove has warned that only two in nine prospective first-time buyers (22%) are expecting to buy in the next 12 months. Deprived of this essential lifeblood, I believe the housing market will suffer further as the lack of first-timers pulls down prices all the way up the property ladder.
In summary
Put together, these four reports confirm my belief that there is more weakness to come for house prices.
But I know many of you disagree with my prediction. And there's nothing we love more at lovemoney.com than a heated debate about house prices. So please, tell me what you make of these reports – and any others you've seen – using the comments box below. Or better yet, join our brand new house prices discussion group.
More: Find a happier home loan | 16 super-low, fixed-rate mortgages | House prices drop to 2006 levels
Be the first to comment
Do you want to comment on this article? You need to be signed in for this feature