The cheapest cars to insure for young drivers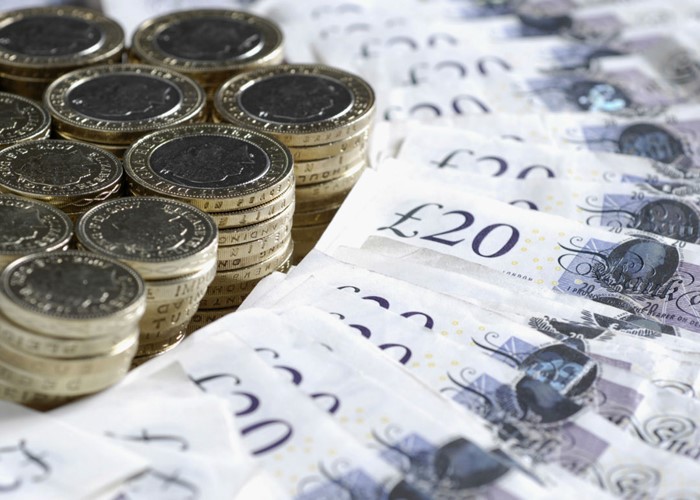 Considering buying a car, but want to keep your car insurance costs to a minimum? Find out which cars are the cheapest to insure...
The type of car you choose to buy can have a big impact on the price of your car insurance quote.
That's because insurers typically classify different makes and models of cars into groups, numbered from one to 50. The higher up the scale your potential new/used car falls into, the higher the premium will be and vice versa. For more read: How car insurance groups work.
Another big factor determining the price of car insurance is your age.
Statistically young drivers are the most expensive to insure. Those aged 17-22 paid a whopping £3,104.55 on average for their car insurance in the first quarter of 2013 according to the latest figures from The AA British Insurance Premium Index.
So with the help of Quote Exchange (which powers the Lovemoney car insurance engine), we have found the cheapest cars to insure for someone aged under 25.
Top ten cheapest cars to insure
Here are the top ten common makes and models that on average produced the cheapest car insurance quotes for young drivers over the past 12 months.
| | | |
| --- | --- | --- |
| Make | Model | Average insurance premium for young driver |
| Vauxhall | Corsa SXi 16v | £255 |
| Renault | Clio | £257 |
| Austin | Mini Mayfair | £285 |
| Ford | Ka | £287 |
| MG | B | £299 |
| Fiat | Punto Active Sport 8v | £300 |
| Peugeot | 106 Independence | £306 |
| Ford | Ka2 | £324 |
| Mercedes-Benz | A 140 Classic | £330 |
| Vauxhall | Astra LS 16v | £333 |
Source: Quote Exchange
Best for young drivers
The Vauxhall Corsa SXi 16v was the cheapest car to insure for someone aged under 25 over the last year with an average premium coming to just £255.
The Corsa is a neat little hatchback that was brought into production in 1993 and is still being made today.
The three-door 1.2 litre model with a sporty trim produced the cheapest average quotes for young drivers over the last year and you can find one used for under £1,000.
However, if you're looking for more room the five-door 1.4 litre version of the Vauxhall Astra LS 16v was also affordable to insure and cost on average £333, although it represents the most expensive quote out of our top ten.
French motors
The Renault Clio was the second most affordable car to insure for the under 25s over the past year with a premium of around £257 for this age group.
But it wasn't the only French manufacturer to make the list. Peugeot with its 106 also made the top ten with an insurance premium of just over £300.
Both hit the market in the early 90s but only the Renault Clio is still in production; the Peugeot 106 was replaced by the 107 in 2005.
The Peugeot 106 Independence was a special edition model sold in the UK and included some variants such as 'Kid' which came with denim effect fabric.
Both are readily available used and cost from around £800.
Trusty Ford
Unsurprisingly Ford features prominently in the top ten cheapest cars to insure.
But it's not the Ford Fiesta that has offered low cost premiums to younger motorists over the past year. Instead the baby of the Ford family, the Ka, has made its mark as one of the cheapest models to insure.
First unveiled in 1996 the Ka caused a bit of a stir with its curvaceous, quirky design and odd name. The semi-official line is that 'Ka' should be pronounced 'kaah' but most pronounce it 'kay-ay'.
Regardless of the name, the Ka is the perfect little run-around that is fun to drive. Many compare driving the nimble motor to operating a go-kart.
In the UK the Ford Ka is the most basic model while a Ka2 gives you better specifications.
The first generation of the Ford Ka is available as a three-door hatchback with a 1.3 litre petrol engine. The second generation made from 2009 onwards offers a diesel option which are also cheap to insure. The Ford Ka Zetec TDCI for example only cost around £342 to insure last year for younger motorists.
As well as being affordable to insure the Ka can be quite cheap to buy. A used Ka can be found for under £1,000 online. I saw one as cheap as £595!
Stylish number
If you want to stand out from the crowd with a stylish number you can insure on the cheap, the MG B might be just the ticket.
The MG B has a very distinctive, classic sports car style and was introduced in 1962, though production ended in 1980.
It is available with a beefy 1.8 litre engine and those under 25 were able to insure one for £299 on average last year.
Insurers generally think that if you have an older car you are more likely to drive it safely and keep it off the road in a garage, out of harm's way.
Be warned though, insurers will also generally expect you to do a lower mileage in a car that is considered a classic. That means if you need your motor for commuting as well as social use you may be better off with a newer model, less than 15 years old.
If you are able to find this classic car, getting insured should be affordable at £299, but the cost of the car might dwarf this bargain quote. I saw one classified ad asking for £10,000, but older models can fetch around £3,000.
Driving down the cost of insurance
Your age, occupation, claims history and type of car are taken into consideration when insurers calculate premiums. Since you can't change your age or adjust your occupation, picking the right car is something you can do to drive down the cost of car insurance.
When picking a car check out what grouping the vehicle is in to get a rough idea of how cheap or expensive your insurance might be. You can do this online with Thatcham, which administers the Association of British Insurers Group Rating System. And don't forget to shop around for the best quotes.
If you think you have made enough sacrifices on the make and model of your car, telematics technology may help lower your premiums if you are a young driver.
The system is available from quite a few insurers now and works by monitoring driving habits through a little black box attached to your car and a GPS signal. This system rewards good drivers and punishes bad ones. Read How a black box can cut the cost of your car insurance and Car insurance: putting telematics to the test for more.
And be sure to take a look at 25 ways to cut your car insurance.
Compare car insurance quotes with Lovemoney
This is a classic Lovemoney article that has been updated
More on motoring
Britain's most unreliable cars
Essential car insurance features
How to cut the cost of your MOT
Official: the worst (and best) cars to own
The cars most likely to be vandalised or stolen
The best car insurance incentives and freebies
Multi v single car insurance – what's cheapest?
Be the first to comment
Do you want to comment on this article? You need to be signed in for this feature