What life as a pensioner really costs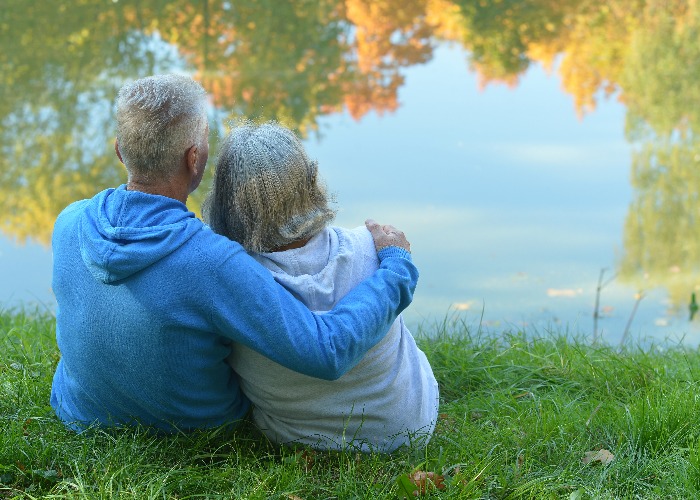 The average pensioner needs around £2,500 more than the full State Pension pays. That means you need a private pension just to make ends meet after you retire.
The average pensioner spends £210 a week on basics such as food, clothes and bills, according to new research from financial firm Key Retirement.
This means you may need a minimum of £10,830 a year in order to cover your basic living costs.
The good news is that's almost £800 lower than last May, when Key Retirement conducted the same analysis.
That bad news? It's £2,500 more than you will get from the Government. The full State Pension adds up to just £8,296.60 a year.
"The basic cost of being a pensioner at around £10,830 a year demonstrates the importance of saving for retirement and generating income on top of state pensions," says Dean Mirfin, technical director at Key Retirement.
How much will the State Pension pay in 2018/2019?
Costs vary by location
One (drastic) option, if you are worried about your pension covering your living costs, may be to consider moving to another part of the country.
The research by Key Retirement found that it is £4,700 a year cheaper to be a pensioner in the North East than in London.
East Anglia is surprisingly expensive for pensioners with annual costs of around £11,750, whereas heading to Wales for your retirement would cut your annual costs down to £9,180.
Plan for your retirement: visit the loveMONEY investment centre
Cost of being a pensioner around the country
| | |
| --- | --- |
| Region | Annual cost of being a pensioner |
| London | £13,400 |
| South East | £12,570 |
| East Anglia | £11,750 |
| South West | £10,860 |
| East Midlands | £10,550 |
| Northern Ireland | £10,320 |
| Scotland | £9,900 |
| Yorkshire & Humberside | £9,780 |
| North West | £9,710 |
| West Midlands | £9,330 |
| Wales | £9,180 |
| North East | £8,700 |
| UK | £10,830 |
What does your money buy you?
The average retired household spends 14% of their cash on housing and fuel – roughly £1,500 a year.
A similar amount is spent on food and non-alcoholic drinks, around £1,560.
Getting from a to b makes up the next biggest expense with 11% of household cash going on transport, including the cost of running a car.
That makes up around £1,200 a year.
As for fun, the average pensioner spends £1,600 a year on leisure spending, including eating out and heading to the theatre or cinema.
Retired an still in debt? How to pay off what you owe
More retirement articles on loveMONEY:
Perks and discounts you can claim if you're older
The best way to save for retirement
Be the first to comment
Do you want to comment on this article? You need to be signed in for this feature