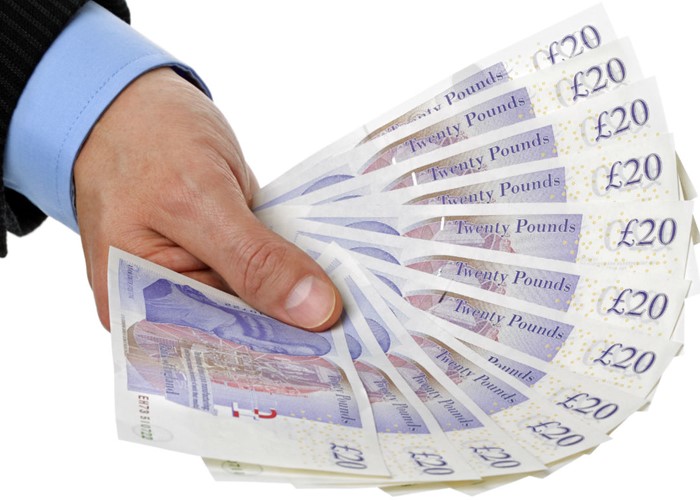 Looking for an easy way to earn some extra money? Why not host a party!
I'm sure many of you would agree that the last thing you feel like doing after getting home from work is going off to a second job to help pay the bills. However, earning extra money really doesn't have to be hard work. In fact, it can be a lot of fun - particularly if the way to do it is through hosting a party!
So here, I'm going to highlight some of the best ways to do just that!
Cash in your gold
If you've got a lot of gold jewellery floating around the house, now's the time to turn it into cash! And one way to do this is through a gold-selling party.
These parties allow you and your friends to get together at your home (if you're the host) with all your unwanted gold jewellery. A representative from a company, such as Ounces2Pounds, will also join you, along with his/her kit of testing, weighing and pricing equipment.
You and your friends can then have the value of your gold assessed and if you're happy with the offer, you can simply accept it and take the money! However, there's no pressure to accept the offer if you're not satisfied.
And if you're the one hosting the party, you'll get even more money as you'll earn 10% of the total payout. Plus, if the party is big enough, Ounces2Pounds will also contribute £35 towards food and drink. However, the theme of the party is completely up to you.
You can find out more about this in How to turn jewellery into cash.
Beauty bargains
If hosting a gold party doesn't tickle your fancy, perhaps you'd prefer to consider hosting a party selling products from The Body Shop. To become a consultant you will need to meet with your nearest Body Shop At Home consultant and then complete an application form and purchase a Pamper Kit for £40. This will provide you with everything you need to get started - along with some online training.
You will then need to host a minimum of four parties over four weeks. After that, you can decide how many you want to host each week. Friends and family can place orders with you through sampling products at these parties and you will earn 25% on all your sales. And for the month of August, this rate has been increased to 30%.
Ed Bowsher investigates great ways to save and earn some extra money!
Sell kitchen and home goodies
Alternatively, you might prefer to sell stuff for your home. And what better way to do it than with Jamie Oliver? With Jamie at Home, you can become a consultant and sell a wide range of Jme kitchen and dinnerware products.
For £100 you'll receive a starter kit containing £400 worth of products and you'll also receive bag loads of training. You can then begin hosting your own parties and you'll receive 20% commission on all products sold.
If you'd prefer not to become a consultant, but you'd simply like to host a party, you can still do this and you'll receive four loyalty points for every £1 of products sold at your party to spend on anything you like in the catalogue.
Similarly, you could host a Pampered Chef party where you'll learn new recipes and earn free products. And as a thank you, you'll save up to 30% using your host discount.
Bargain books
If you're a bit of a bookworm, you could consider joining the Usborne Books scheme. All you need to do is complete an Organiser Agreement and pay £38 for a starter kit which contains £100 worth of books and stationery. You can then earn up to 26% on everything you sell through hosting your own book party.
Dinner parties
If you're a real whiz in the kitchen, why not offer your services as a personal chef for posh dinner parties? This could involve menu planning, food purchasing (with their money, not yours) and full meal preparation. In order for word to spread, you might have to offer a freebie session. But once you've got the ball rolling, this could be a great way to earn some extra cash.
Some bonus tips
So now you've found out about how you can make money from parties, I thought I would also show you three ways parties can save you money.
Related blog post
Property parties
Hoping to buy your first home but not sure you can afford to do it alone? Need to find a flatmate to split the cost of renting? Or are you a landlord hoping to rent out your property and make some extra money? If any of these apply to you, Propertymates might have the solution.
This nifty website matches potential landlords, homebuyers and renters through its website and free parties! The idea behind it is to help you find like minded people who may be suitable candidates for a new housemate or investment partner.
Propertymates allows you to upload a profile for free, including your likes and dislikes and financial circumstances. You'll then be able to meet people at a party in London (there are plans to expand throughout the UK) and exchange contact details if you wish to do so.
There are three different types of parties - those for co-buyers, co-investors, and rent-before-you-buy parties for anyone hoping to flat share. So why not give one of them a whirl?
Clothes swapping parties
Bored with wearing the same clothes every day? Instead of buying brand new ones, why not host a clothes swapping party? Get some of your friends together and tell them to bring along all their unwanted clothes, a bottle of wine and some nibbles, and then get swapping! It's a really cheap way to get new clothes (and get rid of your unwanted ones!).
Alternatively, if you don't want to organise your own party, Swishing.org runs clothes swapping parties all over the country.
Related blog post
Paul Warburton writes:

Check out this amazing recipe for posh macaroni cheese with crispy bacon and oven dried tomatoes - for £1.48 per person!

Read this post
Frugal recipes
Finally, if you're looking for some inspiration in the kitchen and don't want to spend a fortune on food bills, why not get your friends over for some frugal recipe swapping ideas?
To get you started, check out our own Frugal Recipe series which is packed full of recipe ideas on a budget. Swap some of these ideas with some of your friends' recipes and you're sorted!
You could even try some of the recipes out together and then enjoy a feast of frugal food to make it a real party!
More: Throw a posh dinner party on a budget | 10 free ways to entertain the kids this summer
Be the first to comment
Do you want to comment on this article? You need to be signed in for this feature