The cheapest ways to watch sport on TV!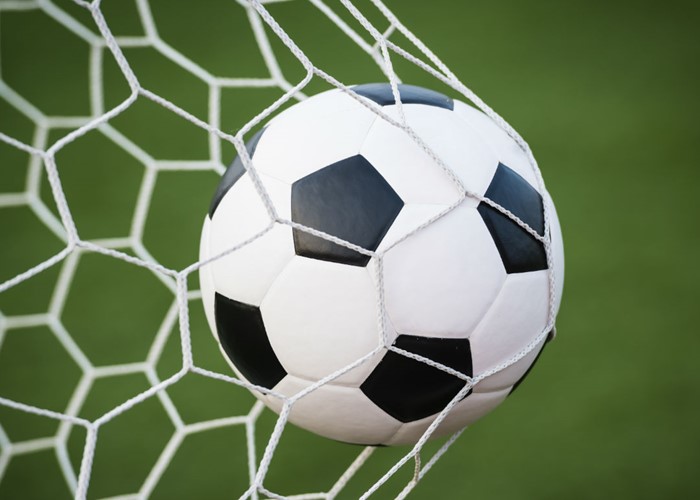 The sports packages on offer have changed significantly recently - but are they any better value?
The end of the World Cup has been brutal for me. I love my sport, particularly football, and to have games featuring some of the best players in the world on the box every day has been fantastic.
And what has made it so brilliant is that the games have been on terrestrial TV.
As much as I'd love to have Sky or whatever, with a wedding just paid for and a baby on the way, I can't really justify shelling out that money each month just so I can watch the football or cricket, and I know I'm not alone in that respect.
However, that may be changing...
Enter BT
At the end of June, BT signed a deal with Sky, allowing BT to offer Sky Sports 1 and Sky Sports 2 to subscribers to its BT Vision service. Before that users could watch 'near live' Premier League games – in other words watch the best of the action after it had taken place. You could also view various on demand classic sporting events, as well as TNA Wrestling.
What's more, BT has unveiled some pretty competitive pricing for its new packages.
A sporting steal
Users can sign up to either Sky Sports 1 or Sky Sports 2 for £11.99 a month, while you can get both channels for £16.99 a month.
Related blog post
However, if you are willing to sign up to a combined broadband and phone deal for two years from BT then you have the choice of two cheaper 'Total Sports' packages.
If you only want Sky Sports 1, ESPN and the on-demand sport package it will set you back just £6.99 a month, while if you go for both Sky Sports channels, ESPN and the on-demand service it will cost £11.99 a month.
However, it's worth remembering that the most basic combined package of calls, broadband and TV with BT costs £17.99 a month, and you'll also have to pay the monthly line rental which starts at £9.49.
How it compares to Sky
So what's the difference if you want to go direct to Sky for your sporting viewing?
Sky offers five different sports channels – four channels showing sport, plus the rolling news channel Sky Sports News. Its basic Sports Pack, which includes all of them, will cost £20 a month on top of your basic Sky package. You can choose to add ESPN for an extra £9 a month, while you can also choose either Sky Sports 1 or Sky Sports 2 as standalone channels for £10 a month on top of your basic Sky package (it's worth noting this will fall by £1 a month from September).
Of course, just how attractive that looks really comes down to how much you'll be shelling out on the basic Sky package. In order to sign up for Sky, you'll need to sign up to at least one Entertainment Pack – a choice of Variety, Children's Viewing, Knowledge, Style & Culture, Music and News & Events.
In our first ever Frugal Fitness video, Verity Payne finds out how expensive it is to take up rock climbing and the potential benefits of doing so
Your first pack is £19 a month, with each additional pack costing a further £1. So even for the most basic package of watching sport on Sky you are looking at £29 a month.
The Virgin option
BT are not the only alternative to Sky if you want to keep up with sport on TV though – you also have the option of going with Virgin Media.
Virgin offers three main packages to all customers, with the option of then adding a Sky Sports package on top.
So, for example, if you take out Virgin's most basic TV package, M+, you'll have access to 65 different channels, which is free for the first two months and then £5.50 a month thereafter (though you'll also have to shell out £11.99 a month on a Virgin phone line). To add either Sky Sports 1 or 2 to this package is an additional £13.50 a month, while if you want to add all of the Sky Sports channels, it will set you back £20.50 a month.
Again it will cost you yet more to add ESPN to the deal - £8 a month if you are also subscribing to any Sky Sports package, or £10 as a standalone channel (though if you sign up to Virgin's biggest package, XL, ESPN will be added free).
Do Talk Talk walk the walk?
Finally, there's also the option of Talk Talk TV, again a combination of phone line, broadband and TV. With Talk Talk you'll be shelling out £23.50 a month for either of the main Sky Sports channels, or £29 for all four channels.
If you want to add ESPN as well, it will set you back £36.99 a month.
Again, you'll need to add on the cost of the bundle as well. The basic package from Talk Talk comes to £14.98 a month, with £11.49 to pay as well in monthly line rental.
As with BT, that's great if you are already with Talk Talk for one of their services, but not so good otherwise. You'll also need to sign up to an 18 month contract.
Staying with Freeview
I currently have a Freeview box, which at least has Sky Sports News so I can keep up to date on any sporting developments. That will soon change as well though, as Sky has announced the channel will be pulled from Freeview later this year and replaced with Sky3 + 1 (which is going to be chock full of quality programming, obviously).
So I face a choice. I can stick with Freeview, and make do with Match of the Day and what little sport is left on terrestrial TV - thankfully there is still golf on the BBC and a bit of boxing on ITV.
Or I can go through the upheaval of changing my phone line provider and my broadband provider, as well as trying to find that extra cash every month (and even then I won't have much choice as Virgin currently does not operate in my area) just so I can watch sport in my own home.
It's not a tough decision. If there's something I really want to see I'll just have to go to the pub and watch it.
More: Why making money is like driving a car | Take 5 and forget about your mortgage!
Be the first to comment
Do you want to comment on this article? You need to be signed in for this feature