Don't buy your groceries from Amazon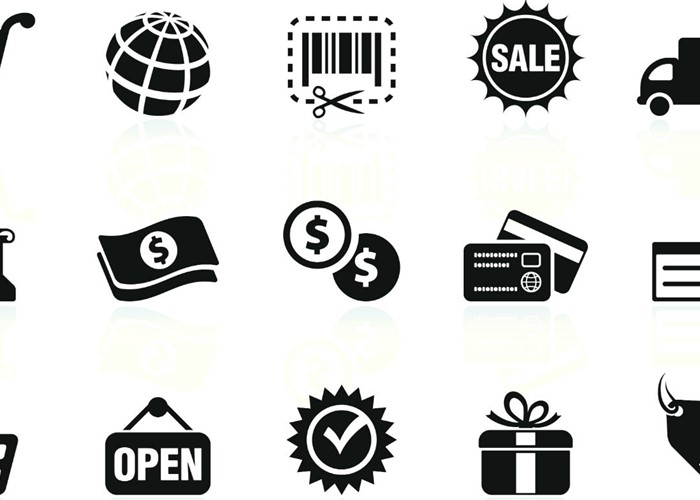 The world's largest online retailer has recently launched a supermarket, but is it any good for your weekly food shop?
Fancy buying your groceries from the world's largest online retailer? Amazon has just launched a new food department alongside the DVDs, books and electronics it already sells in bucket loads.
Amazon will offer around 22,000 items including fresh produce, cupboard essentials and beverages as well as organic, gluten and wheat-free items. You'll also find a wide range of unusual items for international and speciality cuisine.
That said, while some well-known brands are available, you won't find the likes of Kellogg's Cornflakes on the virtual shelves or Tetley tea bags. And try as I might, I can't find any milk or margarine! Amazon has said it will continually add to its product range. I think it'll have to if it's going to compete with the big boys in the future.
How does Amazon compare?
So how does Amazon compare with the UK's established online supermarkets?
Right now Amazon's online grocery is still in its beta phase which means it's a work in progress and available for shoppers to test. So let's find out the results of my first foray into the world of Amazon groceries:
I scoured the online grocery departments of Amazon and Tesco to find equivalent items in each. The table below compares the prices of ten basic products. I have chosen Tesco because this is the cheapest place to buy the shopping list according to price checker website MySupermarket. (MySupermarket compares prices at Tesco, Sainsbury's, Asda and Ocado.)
The cheapest trolley: Amazon versus Tesco
| | | | |
| --- | --- | --- | --- |
| Amazon item | Amazon price | Tesco item | Tesco price |
| Banana King Royal Gala Apples 4 pack | £1.29 | Tesco Gala Apples 8 pack | £1.15 |
| Banana King Oranges 5 pack | £1.49 | Tesco Navel Oranges 5 pack | £1.80 |
| Banana King Peaches 4 pack | £1.80 | Tesco Ripen at Home Peach Punnet 4 pack | £1.00 |
| Banana King Iceberg Lettuce | £0.99 | Tesco Iceberg Lettuce | £0.40 |
| Banana King Whole Cucumber | £1.20 | Tesco Whole Cucumber | £0.65 |
| Banana King Washed Carrots 500g | £0.69 | Tesco Carrots | £0.57 |
| De Cecco Penne Rigate Pasta 500g | £1.35 | De Cecco Penne Rigate Pasta 500g | £1.46 |
| Nescafe Gold Blend Coffee 300g | £8.50 | Nescafe Gold Blend Coffee 300g | £6.00 |
| Amstel Lager 6 pack 330ml | £9.99 | Amstel Lager 6 pack 330ml | £6.15 |
| Lindt Lindor Milk Chocolate Truffles 200g | £4.20 | Lindt Lindor Milk Truffles Chocolate 200g | £4.48 |
| Delivery cost (estimate)* | £2.04 | Delivery cost (actual) | £3.00 |
| Total cost of shopping list at Amazon | £33.54 | Total cost of shopping list at Tesco | £26.66 |
Prices and delivery costs as at 13 July 2010
As the table shows this particular shopping list is £6.88 cheaper to buy at Tesco.. In fact, Amazon is also more expensive than the equivalent shopping bills at Asda, Ocado and Sainsbury's too.
Rachel Robson rounds up five ways to cut your food bills.
MySupermarket also calculates that six items from my ten item shopping list can be replaced for cheaper items using the 'Swap & Save' facility on the site. This could reduce my shopping bill at Tesco by £9.84 so the total costs drop from £26.66 to just £16.82. The bill is now almost half what it would be at Amazon.
So far Amazon isn't measuring up too well on cost, but how does it compare it terms of delivery and flexibility?
Delivery costs*
If I select First Class delivery (up to two business days) the postage and packing charges for my Amazon shopping come to a whopping £24.66. Even if I select Free Super Saver Delivery (three to five business days) instead, the p&p is only reduced down to £19.65.
Amazon says many items are eligible for free delivery, but this doesn't apply to any product sold by another seller rather than Amazon itself. In fact, of my basic shopping list, only the coffee is eligible for free delivery.
The best way to avoid pricey p&p costs is to sign up to Amazon Prime. With Amazon Prime membership, I'll qualify for unlimited, free one day delivery on eligible Amazon purchases. Membership costs £49 a year. If I arrange for my groceries to be delivered say, twice a month, each delivery would cost £2.04.
For this particular shopping list, Tesco delivery costs between £3.00 and £5.50 depending on the slot I choose. If I take the cheapest option and arranged for delivery to take place between 8pm and 10pm tomorrow evening, this adds an extra £3 to my overall shopping bill.
Related blog post
Serena Cowdy writes:

This week we bring you new and extended restaurant deals from Brasserie Gerard, All Bar One, Prezzo, Loch Fyne, Pizza Express and Ego. We also have an M&S wine sale, a Kit Kat Chunky bumper pack for £1, 2 4 1 on Muller Fruit Corner six-packs, a jar of Nescafe for £1.50, half price Pringles, a free breakfast at Giraffe, an ongoing Morrisons voucher deal, a new Sainsbury's discount code, and the chance to bag a free food guide!

Read this post
Picking slots
It's easy to pick a suitable delivery slot at Tesco. But I can only guarantee one day delivery with Amazon through Amazon Prime which is pretty inconvenient since I don't want to wait around at home all day for my groceries to arrive.
Bulk buying
It's true this is only one basic shopping list and there are some items which are available more cheaply at Amazon than Tesco. But it's looking like this new player isn't yet on a par with the established online supermarkets when it comes to price or ease of delivery.
The Amazon grocery launch is seen by some as a direct challenge to Tesco and Ocado - which is due to float on the stock market later this month - for the position of online grocery market-leader. But I think it has a long way to go yet.
For example, if you test the store for yourself, you'll quickly notice that many items are sold in bulk. You would expect bulk buying to equal cost savings but of the items I checked today - namely Ariel Liquitabs, Kit Kats, Walkers Crisps and Dolmio Bolognese sauce - all can be bought more cheaply in multiple smaller quantities at Tesco than they can in bulk at Amazon.
It will doubtless be a huge task for Amazon to build the kind of reputation and customer loyalty that Tesco, Ocado and others already enjoy. And it isn't yet up to the task of providing your weekly shop at an unbeatable price. Going forward, the online retailer may be able be able to carve a niche for itself in bulk buying and specialist items, but only if the price is right.
What do you think? Please join the debate using the comments box below!
More: Get the cheapest food bill guaranteed | The easiet way to slash your food bill
Be the first to comment
Do you want to comment on this article? You need to be signed in for this feature