New best ten-year fixed rate mortgage deals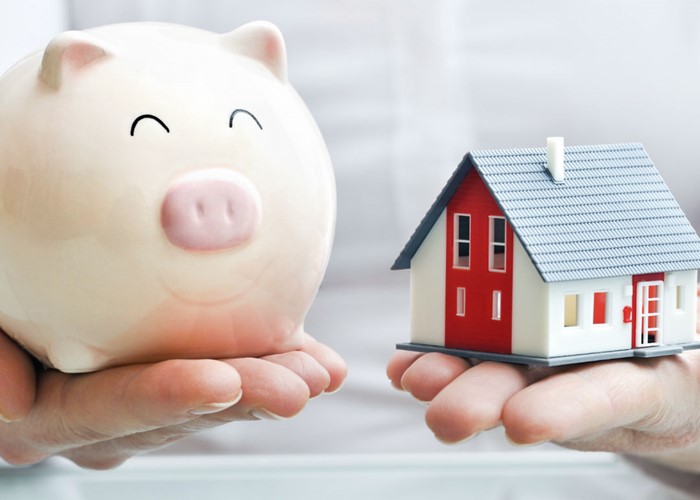 Going for a long-term fixed rate mortgage has never been so cheap. But is it a good idea?
First Direct has launched a range of market-leading 10-year fixed rate mortgages with rates starting from 2.89% for borrowers wishing to fix their mortgage rate for a decade.
The HSBC-subsidiary is the latest lender to offer tempting 10-year mortgage deals, with both Woolwich and TSB also aiming to lock in customers for the long-term.
But are long term fixed rates a good idea?
What's on offer?
First Direct's cheapest 10-year deal is on offer to borrowers with a deposit or equity in their property of at least 40%. At 60% loan-to-value (LTV) it's offering a 10-year fixed rate of 2.89%.
The rate jumps to 2.99% at 75% LTV and 3.69% at 85% LTV.
All three rates come with First Direct's 'fee saver' option, which means no booking fees, no arrangement fee and no standard valuation fee.
TSB is offering the same 10-year rate of 2.89% to home movers at 60% LTV but, unlike First Direct, the deal comes with a £995 fee. There's also a fee-free option at 2.99%.
At 75% LTV TSB is offering a 10-year rate of 3.04% with a £995 fee, or 3.14% with zero fees.
Borrowers remortgaging an existing property to TSB pay more: 2.94% at 60% LTV with a £995 fee, or 3.04% with zero fees.
Meanwhile Barclays' mortgage arm Woolwich has a 10-year fix at 2.99% for borrowers at 80% LTV with a £999 fee.
So, for now at least, First Direct is offering the best deal for borrowers wishing to fix for a decade.
Pros and cons of 10-year fixes
One advantage of 10-year fixes is that you won't have to go through all the hassle of remortgaging again in two or five years, working out costs, or worrying about your credit record or equity in your home.
Traditionally borrowers have shied away from longer-term fixes for fear of missing out on better rates that later become available. But with the Base Rate at an all-time low and the next movement almost certainly upwards, homebuyers shouldn't be too concerned about better rates coming along later.
However, there are several things borrowers should watch out for if they plan to fix for 10 years. For example, is the loan portable? You might not be planning to move house, but a lot of things can change in 10 years.
It's also a good idea to check the deal's early repayment charges (ERCs). Barclays' 10-year fix, for example, comes with some hefty ERCs. Borrowers wanting to redeem their mortgage early will have to pay 6% of the balance for the first seven years and 3% in the last three years.
First Direct's ERCs are much smaller: 3% of the original capital amount in year one and 2% in subsequent years.
Long term vs short term rates
Whether you should fix for 10-years could well depend on the rate you're currently on. If you're one of the lucky borrowers who's on an ultra-low tracker, with a current pay rate of less than 2%, you'll be wise to stay put until a Base Rate rise looks more likely.
If you do need to remortgage, or are buying your first home, you can get a cheaper rate by opting for a two-year or five-year deal. For example, First Direct is offering a two-year rate at 1.15% with a £1,450 fee. You'll need a 40% deposit or equity to be eligible.
Monthly repayments on a 25-year £200,000 home loan would be £767 with First Direct on a two-year deal, compared to £937 on its 10-year deal.
Whatever length of fixed deal you opt for, it's important to do the sums.
Big arrangement fees, such as those charged by TSB and Woolwich, can mean a cheap rate doesn't necessarily mean a cheap mortgage. This means working out exactly how much you'll pay in total (monthly repayments plus fees) over the fixed term, whatever length of fix you opt for.
Cut the cost of your mortgage with loveMONEY
Be better off with loveMONEY:
Why now is the time to fix your mortgage
The Cupid tax: new Stamp Duty stealth tax that will hit married couples
Be the first to comment
Do you want to comment on this article? You need to be signed in for this feature