Interchange fee cap hitting many credit card users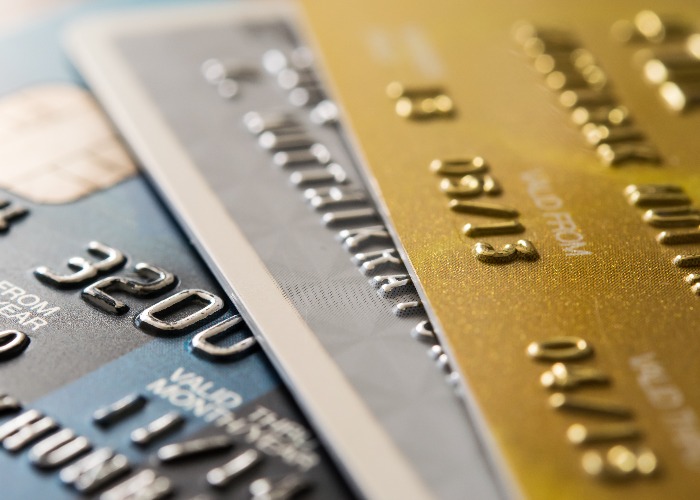 A new fee cap on credit card charges has been hailed as a positive move, but banks are reducing perks and retailers aren't passing on savings.
A new cap on credit card processing fees has been hailed as a positive step for cardholders, but it is actually hitting many of us in the pocket.
The directive, which was passed by the European Parliament in December last year, has forced a cap on the part of the fee that banks charge businesses for paying by card. It's known as an 'interchange fee'.
What is an interchange fee?
The interchange fee is part of the Merchants Service Charge, the fee that acquirers (the retailer's bank) can charge the merchant (the retailer). The interchange fee reportedly makes up about 70% of the Mechant Services Charge which is imposed on sellers. Scheme fees (paid to Visa and MasterCard) and a charge to cover aquirer costs and profit margins make up the rest.
New rules
In December interchange fees were capped at 0.2% for a debit card transaction and 0.3% for a credit card. Before that, the average interchange fee was roughly 0.85%.
The bottom line with this new rule you shouldn't be charged more than it costs to process card payments.
In the UK the new rules are being overseen by the Payment Systems Regulator who are currently establishing how it will monitor and enforce compliance with the new cap.
You're being overcharged for your holidays
Despite the cap on the fees, easyJet and Ryanair are still charging 2% for credit card payments.
If you take a flight from Glasgow to Marrakech on 16th March (costing £48.49) and return on 23 March (costing £89.63), it costs £138.12 in total. Add on the 2% credit card fee and that takes you to £140.88.
A 0.3% charge would only add 41p, bringing the total to £138.53: a difference of £2.35. Do the rest of the fees really make up the difference?
British Airways also has a standard credit card fee of £4.50, no matter the cost of the tickets.
When asked why 2% is still being charged, a spokesman for Ryanair said: "This reflects the cost of processing credit card payments, including bank charges".
After multiple requests, British Airways and easyJet have yet to comment.
Airlines have been charging these fees for years, so surely the cost should come down following the ruling. When prompted for a breakdown of costs by Radio 4's Moneybox, airlines couldn't provide the figures.
It's not all bad, though: rival airline Jet2 has embraced the new law, getting rid of its card processing fees entirely.
What to do if you think you've been overcharged
The good news is that overcharging is to be outlawed by the EU in 2018, but in the meantime you're going to have to deal with being overcharged yourself.
Try complaining to the company first to see if you can settle the matter between you. Send them a letter or an email and keep a record of all correspondence and the names of the people you speak to.
Failing that, you'll need to get other bodies involved. Trading Standards will investigate your case and impose legal action if necessary. It can educate the firm that overcharged you about the law surrounding the new cap or take measures to stop it from trading altogether.
Campaign group Fairer Finance suggests that going to the Small Claims Court could be an option if you've been overcharged on a larger purchase or on routine payments like travel. Bear in mind that you'll still have to pay court fees so consider how the costs will balance out if you go ahead.
Check out how to make a claim at the small claims court at the GOV.UK website.
Other effects
As cashback is partly funded from the interchange charge, banks have majorly reduced their cashback rates on credit cards or cut them out altogether. Capital One led the way with a 0.5% cashback cut offer on its credit card in June last year.
Other perks have been hit as well, like a fall in supermarket points and Avios and a rise in other fees. For example, Tesco Bank halved the rewards it offers card holders in September 2015, citing the cap as the main reason.
Some are more optimistic about the move: trade body the UK Cards Association estimates that almost £900 million in savings will be passed onto cardholders, although it remains to be seen if that will be the case.
Get the right credit card for you at the loveMONEY credit card comparison centre
Take control of your money:
Get your hands on these juicy bank bribes
New safety net to stop money mistakes
Why complaints about packaged accounts are failing
Be the first to comment
Do you want to comment on this article? You need to be signed in for this feature