London is the best place to live!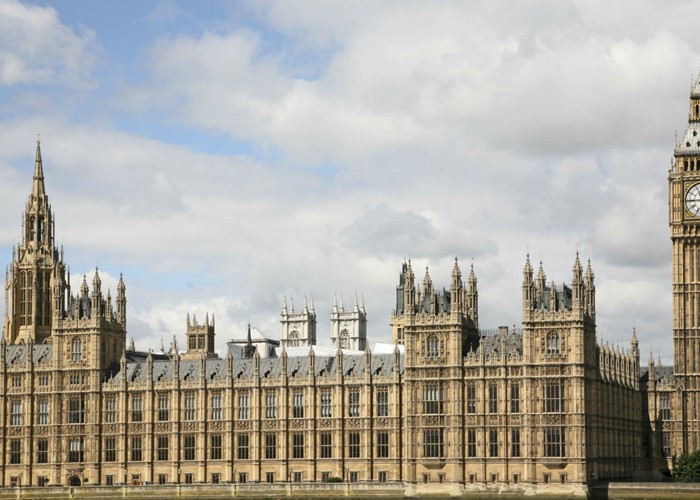 London is officially the best place to live when it comes to wealth and health, a new report reveals today.
If you want to be healthy and wealthy, move to London.
That's the conclusion of a new report out today from the Office of National Statistics.
It reveals that the North-South divide is still very much in evidence, with Londoners earning more than 50% more on average per week than their North East counterparts.
Those in London and the south of England also enjoy above average health, while residents in the North East, North West and Yorkshire and The Humber have lower life expectancy and higher mortality rates from cancer, respiratory and circulatory diseases, compared with the England average.
Wealth
According to the report, Londoners earn the highest average income at £620 per week (£32,240 per annum).
London also showed the widest spread between lowest and highest incomes: the highest 10 per cent of households had incomes of £820 a week or more (so at least £42,640 per annum), compared with the lowest 10 per cent whose income was just £460 or less (so £23,920 or less per annum).
By contrast, earners in the North East work for the lowest average income in the UK, taking home just £400 a week on average (£20,800 per annum). Only 10 per cent of households in the North East had net incomes of £480 a week or more (£24,960 per annum).
Then again, life is a lot more expensive in London - once housing costs are taken into account, the difference in average weekly net incomes between London and the North East is reduced (£510 per week in London compared with £350 in the North East).
Health
Despite working for less money all their lives, there's very little light at the end of the tunnel for North East residents. According to the report, the North East has the highest death rate for men aged 55 and over, and the lowest fertility rate in the country. The North East also produces the highest regional CO2 emmissions per resident in the UK and household crime rates in this region were the highest in England - but thankfully, the region also has the highest rate of crime detection.
Related blog post
Serena Cowdy writes:

This week we bring you new and extended restaurant deals from ASK, Caffe Uno, iL BERTORELLI, Zizzi, Prezzo, All Bar One, Slug & Lettuce, Bella Italia and Little Chef. We also have a picnic meal deal for £4, champagne for £14, 50% off wine, half price Kellogg's cereal, 50% off cherries, 72 jaffa cakes for £3, a £1 tea and scone deal, 20% off train station snacks, £10 off your first online Tesco shop, and some great restaurant offers from ViewLondon!

Read this post
The good news is, children in the North East do better at school, with two-thirds of the region's pupils attaining five or more A*- C grades at GCSE, the largest proportion in England. Similarly, 84% of 16 year-olds from the North East opt to stay in education and training, the third highest English region after London and the South East.
The news is not so good down south. The report showed child obesity is highest in London and a high proportion of 16 to 24-year-olds in the South East use drugs.
It is also worth nothing that the North East has a high proportion of land in National Parks and Areas of Outstanding Natural Beauty and there are many popular attractions for visitors to the North East, including Hadrian's Wall, Alnwick Castle and its gardens, and Lindisfarne (Holy Island).
So while the North East may be doing worse than other regions when it comes to wealth and health, this by no means tells the whole story.
So what can you do to improve your health and wealth?
The fact is, no matter where you live, you can probably improve your health and wealth. Here are some tips to help you do both – simultaneously!
1) Quit smoking
Quitting smoking has obvious health and financial benefits, such as cutting down your outgoings and increasing your life expectancy! But did you know that, for example, life insurance should be cheaper if you quit? Non-smokers usually pay lower premiums.
Furthermore, if you put the money you save by not buying cigarettes towards overpaying your mortgage, you could cut your term significantly:
| | | | | |
| --- | --- | --- | --- | --- |
| How many? | Cost per month | Mortgage amount | Interest saved | Years saved |
| 10 a day | £99 | £100,000 | £19,339 | 5 years and 9 months |
| 20 a day | £186 | £100,000 | £29,171 | 9 years and 1 month |
Example based on 25-year repayment mortgage at 5%.
Use the lovemoney.com overpayment calculator to figure out how much exactly you could save with your own mortgage, or ask one of our mortgage brokers to do it for you.
2) Use a gym for free
Many gyms offer free trial or discounts on their usual fees. For example:
Alternatively, use 'gym broker' website Thegymwebsite to get up to 50% off memberships from various gyms. And don't forget you can often get a further discount by asking a friend or colleague to refer you to their gym.
3) Eat cheaper, healthier food
Buying fresh fruit and veg and cooking healthy meals from scratch should save you money as well as do wonders for your health and complexion. The same goes for snacks: a banana, for example, costs around 20p – much cheaper than the average chocolate bar!
Related how-to guide
As food prices continue to rise, here's some handy ways to keep your food bills under control.

See the guide

A great way of shopping around for food is to use mySupermarket.co.uk. Here you can compare your basket of shopping in four of the major supermarkets – Ocado (aka Waitrose online), ASDA, Sainsbury's and Tesco. So you'll easily be able to see where you can pick up your basket of goods at the best price, or at least compare the prices at the big supermarkets with the prices at the deep discounters like Lidl and Aldi.

Similarly, you'll be able to see how many calories are in the food that that you're buying, and swap high calorie items for similar, low-calorie alternatives at the click of a button.

You can also save money on your fruit and vegetables by eating the seasons. That's because you'll avoid paying a premium for food that is in shorter supply or needs to be imported.

If you're unsure what's in season when, make sure you check out the Eat the Seasons website. For example, it should currently be cheap to buy asparagus, aubergine and courgettes – to name just a few.

More: The easiest way to slash your food bill! | Ten ways to slash your supermarket spend
Be the first to comment
Do you want to comment on this article? You need to be signed in for this feature