14 ways to protect your privacy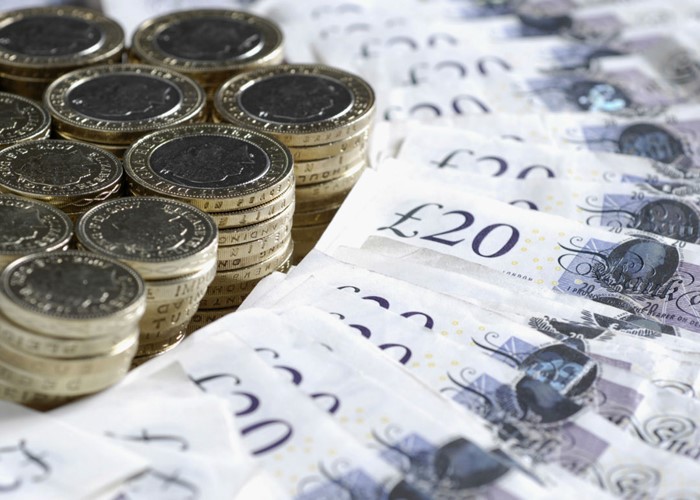 With more and more threats to our personal data, we take a look at how you can fight back and protect yourself...
These days it seems there's always someone trying to hack into our private lives. Indeed, just the other day, I was told that someone had tried to access my Facebook account from the United States and I was asked to change my password. Pretty unsettling stuff.
Recent news reports have also pointed out that there are increasing concerns about the amount of private data energy firms will have access to following the roll-out of smart meters. Each home in Britain is due to have a gas smart meter and electricity smart meter fitted by 2020. One will be the host meter and will communicate with the customer and the supplier.
Although this initiative is expected to kiss the days of estimated bills goodbye, there are concerns about how much personal data will be held on these devices. By simply looking at how much energy is being used in each household, it could reveal when people are out of their homes, or when they are asleep. Big Brother style or what?
Tax blunder
The concerns over smart meters are not the only security issue to have hit the headlines recently. In fact, just today (Friday), tax officials have had to apologise after accidentally distributing sensitive personal information of 50,000 tax credit claimants.
Those people eligible to receive tax credits were sent letters from HM Revenue and Customs which contained other people's personal details, such as salary and bank account details. This meant that some people had access to how much their neighbours earned, as well as bank sort codes and account numbers – what a perfect way to encourage ID fraud!
So if we're living in a world where clearly the people high up are incapable of looking after our personal details, how do we protect ourselves?
1. Check your bank account
It's always a good idea to regularly check your bank account and keep an eye out for any unusual transactions. Yes, it might seem like a hassle, but if you suddenly spot that you've apparently spent £100 online and you know you didn't, you're likely to be very pleased you checked!
Checking your transactions is really easy with the lovemoney.com online banking tool as this amalgamates information from all your different providers, allowing you to see all your different statements at a single glance, with a single log-in. (You can also categorise all your transactions, so you'll know immediately if some of your spending seems out of place.)
This means that every time you visit lovemoney.com to read our articles, you can quickly log into the online banking service – it couldn't be easier!
Rachel Robson reveals five of the worst scams around...
2. Shred any documents
You should always dispose of personal documents carefully. Anything which highlights your name and address should be shredded – whether this is your bank statement, letter from your doctor, or utility bills. It's also worth shredding receipts as these can be valuable to fraudsters.
It's easy to complain about the government being careless with your personal details, but it's a little hypocritical if you're leaving your details lying around! So make sure you don't.
If you're worried about how much a shredder will cost or where you'll put it, this hand-held paper shredder from M&S might have the answer at just £15!
3. Get a decent anti-virus package
If you don't have anti-virus software, your computer will be far more vulnerable to computer viruses. If your computer does become infected by a virus, this can result in identity theft and fraud.
There are various anti-virus packages out there but most anti-virus software companies sell a standalone package that scans for viruses, as well as security suite packages that include other protective software. You can read more about this here.
4. Install anti-spyware protection
Spyware lurks inside your computer and collects information about you and your internet usage. So make sure you are protected. You can find a list of anti-spyware programs here.
5. Use a personal firewall
A firewall acts as a barrier between the public internet and your private computer system. You can find out more about firewalls here.
6. Update your internet browser
Hackers are always looking for ways to get into your computer. Developers try to close these loopholes by updating the software. As a result, it's really important to ensure you continually update your computer to make sure your versions of Windows and Internet Explorer are kept current.
7. Keep your wireless network safe
If you don't have the correct level of security, your wireless networks are vulnerable to eavesdropping, hackers and freeloaders. So make sure you protect your wireless network – you can find out how here.
8. Use a spam filter
If you use software such as Mailwasher, this will help to cut down on unwanted spam emails. This means you're less likely to become a victim of a phishing attack.
Phishing emails pretend they are from your bank or other reputable organisation and aim to get hold of your personal details by requesting that you click on a link which will take you to a fake website. If you do receive an email like this, don't click on any links and delete the email immediately.
9. Use strong passwords
Always ensure you have strong passwords for your online accounts. Don't make them something obvious such as a partner's name, holiday destination, or your football team. You should also ensure you use a different password for each account and never write them down or tell anyone else – the same goes for your PIN.
10. Use secure websites
If you're shopping online, always make sure the website is secure before entering your payment details. Check to see whether there's a padlock symbol on the screen and ensure the web address at the top of the page changes to 'https://' , as opposed to the usual 'http'. The 's' signifies it's secure.
11. Watch out for cookies
Cookies are files that websites use to store information about you between sessions. This means they tend to track your username so that you don't need to continually log in. However, the trouble with this is that hackers can track your browsing habits and then target adverts at you or build a profile of your interests which they can use for fraud.
So make sure you set your browser to warn you when a cookie is installed. Internet Explorer will allow you to enable and disable cookies on a site by site basis so you can allow them on sites you trust.
Recent question on this topic
Curiouscat asks:

Swarbs

answered "They could try to set up direct debits and standing orders - they usually need a signature, but..."
12. Open a separate email account
If you're signing up to a website that requires you to enter an email address, use a disposable, anonymous email account so that your main account doesn't get bombarded with spam.
If you need to enter an email address, but you won't get any email from the website, you can use 'someuser@example.com' as an address. This is a protected email address that will never reach a real company or user.
13. Don't give out your details
Be very careful about handing over any personal details. Only divulge details over the phone when you have instigated the call and you are familiar with the company. And never give out your personal details by email unless you know exactly who you are dealing with.
14. Be careful when social networking
If you use sites such as Twitter, Facebook and MySpace, be careful how much information you reveal. This includes passwords and key dates that could allow fraudsters to gain access to your bank account.
It's a good idea to keep your Facebook profile private and don't advertise the fact you're about to go on holiday, or you're away from home, particularly if your address is clearly stated on the website. For further tips about this, read How to avoid Facebook fraud.
So although you may not be able to control how other people handle your personal details, at least by following these 14 tips you should be able to keep yourself safe!
More: Free online banking tool | The five worst ID fraud scams | The three biggest online threats
Be the first to comment
Do you want to comment on this article? You need to be signed in for this feature