The best smartphones for Christmas 2015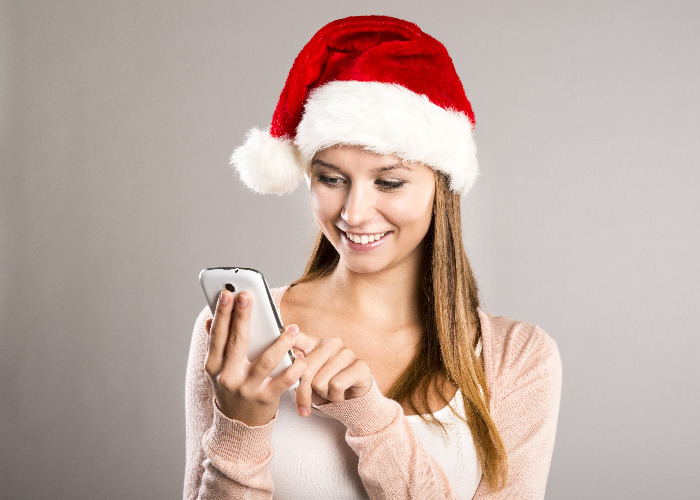 Find out which smartphone is best for music lovers, Instagram junkies and more.
If you're thinking about treating someone special to a smartphone this Christmas, we've picked out the best handsets to suit any character.
For the accident prone
Motorola is launching a new handset mid-November called the new Moto X Force, which it claims will be the world's first smartphone with a shatterproof display. So it's perfect for the accident-prone people in your life!
The handset comes with a 5.4 inch quad-HD (1440x2560 pixels, 550ppi) AMOLED display sandwiched in between five layers making the screen virtually unbreakable no matter how many times you drop it.
Motorola says that if the screen does break through everyday use, including drops, impacts and falls, it will replace it under a four-year guarantee.
The handset will be released on 16th November and is expected to retail from £499. You can pre-order a SIM-free handset from Amazon.
Need a credit card for Christmas? Compare 0% deals now
Cameras: the best smartphones for pictures
Which smartphone has the best camera and takes the best photos? This should be your number one concern if you're buying for a snap happy Instagram lover or budding photographer.
Over the course of this year there has been some stiff competition between the Apple iPhone 6, Nexus 6, HTC One M9 and LG G4. But reviewers and users have consistently praised the Samsung Galaxy S6 for its photo quality, especially in low light conditions.
The latest flagship handset has a 5MP selfie camera and a 16MP rear camera that can launch in less than a second. But it's the optical image stabilisation, autofocus, LED flash and f/1.9 lens, which helps to set it apart from rivals.
Trusted Reviews said: "The camera has an f/1.9 lens, which is great for low light and shallow depth of field and it does do a good job of capturing a wide variety of subjects in all lighting conditions. On high contrast sunny days, blue skies are brilliant without being over saturated, with detail still clearly visible in the shadow areas."
The 32GB Samsung Galaxy S6 handset retailed for £599.99 when it launched back in April but we've seen it for £335 on Amazon.
The best smartphones for music
All music lovers need a smartphone that will do their favourite tracks justice, but quality audio output can be hard to find as manufactures prioritise other features.
One of the most highly regarded handsets for sound is the HTC One.
The M7, M8 and M9 models all feature BoomSound, which means they have dual front-facing stereo speakers with built-in amps to produce rich, clear and crisp audio and balancing software to prevent distortion.
The M9 model also has high resolution audio supporting up to 24-bit/192kHz and a brand new equaliser with Dolby Audio sound processing.
The HTC One M9 was £579.99 when it launched March, but now the newer A9 is available the old model has dropped in price. You can get the 32GB handset for £369.99 with Amazon.
The best smartphones for gamers
Smartphones have opened up the world of gaming to more people.
Screen quality is important when looking for a handset as well as a decent processor to help power the graphics.
The iPhone 6s and iPhone 6s Plus tick these boxes.
They feature the latest A9 chip with up to 70% more power that will enhance graphics and new 3D Touch capabilities which are tipped to transform how mobile games are controlled, bringing a more 'real' feel.
These premium models are pricey though starting at £539 for the iPhone 6s and £619 for the iPhone 6 Plus.
The best smartphones for kids
A cheap and cheerful handset is just the thing kids need to stay connected.
Motorola's Moto G is a decent budget smartphone that does everything reasonably well.
In July the third generation of the handset was released, packing a better 13MP camera and water resistant design. You can also customise the handset with Moto Maker in several funky colours.
The Moto G 2015 is available for just £159 from Motorola.
The best smartphones for battery life
Surfing the web, listening to music, making calls, streaming videos and playing games will need a handset that can last all day.
Generally, phones with a battery size of over 3,000mAh should have enough juice to get through the day or longer.
One of the big sensations of last year was the Sony Xperia Z3. With its 3,100 mAh battery, coupled with good processors and screen efficiency, Sony claims it can last two whole days!
You can buy the Z3 for £286.95 from Simply Electronics.
Pocket some free Christmas cash! Win £100 every day in November by seeing how much you could save with the NatWest Reward Current Account calculator
How to find the best deal on smartphones
A smartphone is a pricey gift so make sure you see if you can save by shopping around for the best deal.
For handsets that have been out for a while try looking at eBay for bargains. Read 26 eBay buying tips, tricks and tools for savvy ways to pay less.
Also see if websites like Quidco or TopCashback have any cashback offers with retailers or on the individual handset.
To find the best SIM-only airtime deals to pair with the phone you end up going for take a look at The cheapest 4G SIM-only mobile deals.
Need a credit card for Christmas? Compare 0% deals now
Get Christmas sorted with loveMONEY:
Good, cheap Christmas gift ideas
The best credit cards to pay for Christmas
Save money this Christmas: get cheaper decorations, food, gifts and festive fun
Where to get Christmas dinner cheapest: Aldi and Lidl take on Tesco, Sainsbury's and Waitrose
Be the first to comment
Do you want to comment on this article? You need to be signed in for this feature