Where to get free debt services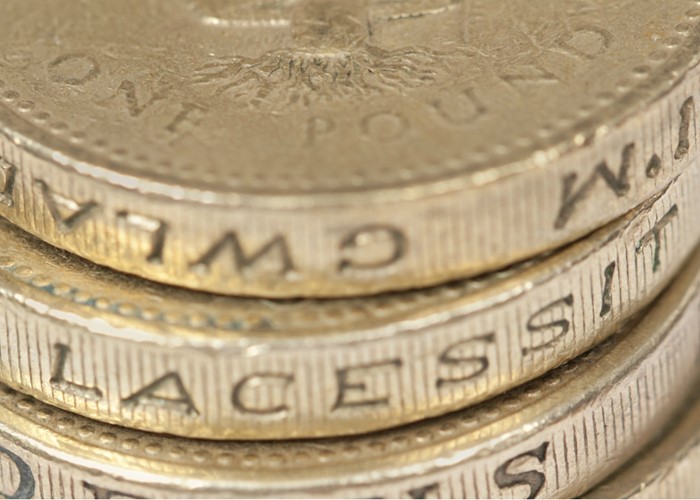 Debt advice doesn't have to cost an arm and a leg. Here, we highlight the eight of the most useful debt services - all of which are absolutely free.
This article is now out of date. For the latest information, please read Where to get free debt advice
Facing up to your debts can be scary and it can be difficult. And when you've got bills continuously landing on your doormat, it can seem far easier to simply try to forget about them and pretend that everything will be ok.
But if you find you're constantly shoving your bills in a drawer, hoping that you'll never have to pay them, you really need to start thinking about getting help.
Recent figures from the charity Credit Action have revealed that almost one million people in the UK struggle without debt help. Meanwhile, the total personal debt in the UK has risen by £6 billion over the 12 months to the end of February.
But with so many places to turn to for debt advice, you really don't need to keep burying your head in the sand and hoping the problem will go away by itself. You also don't need to think you have to solve your debt problems on your own.
There are people out there who will be able to help you – and the best bit is, this advice is free. So let's take a look at seven of the best places to turn to for free debt advice.
Related how-to guide

If your credit card bills and debts are getting you down it's time to make a stand - here are five easy ways to start.

See the guide

Citizens Advice
Many of us are probably familiar with Citizens Advice which provides free, confidential and independent advice from over 3,000 locations including in bureaux, GP surgeries, hospitals, colleges, prisons, and courts. Every Citizens Advice Bureau is a registered charity which relies on trained volunteers.
Advice is available over the phone or face-to-face, and it's also possible to arrange home visits and email advice in some cases.
The Citizens Advice service helps people resolve their debt, benefits, housing, legal, discrimination, employment, immigration, consumer and other problems and is available to everyone regardless of race, gender, sexuality, age, nationality, disability or religion.
For debt advice, you can check out the Citizens Advice advice guide. This page will also help you to find your local Citizens Advice bureau.
The CCCS
The Consumer Credit Counselling Service is a registered charity aimed at providing free, impartial advice.
The CCCS helpline is open from 8am to 8pm Friday on 0800 138 1111, or you can visit its online debt counselling service, Debt Remedy, any time day or night.
If you're worried about your finances, CCCS Debt Remedy can help to provide you with the most appropriate solution, whether this is a debt management plan, debt relief order, Individual Voluntary Arrangement (IVA), or bankruptcy.
The online service asks a series of questions about your household, income and expenditure, and you'll then be provided with a Debt Remedy tailored to your personal circumstances. This process will take about 20 minutes and you don't need to provide your name - and of course, it's free.
What's more, the CCCS contributes every fortnight to our Dealing With Debt blog. So don't forget to check it out.
Related blog post
The National Debtline
The National Debtline is a national helpline offering debt advice for people living in different parts of the country. Because the law regarding debt differs depending on whether you live in England, Wales or Scotland, you can be reassured you'll be receiving advice specifically targeted to you.
You can call National Debtline on 0808 808 4000 Monday to Friday 9am to 9pm, and Saturdays 9.30am to 1pm. You can also use this web page to email.
The service provides self-help advice to its callers and also produces written self-help packs and fact sheets. It also offers advice with the setting up of debt management plans and debt relief orders.
Advice UK
Advice UK operates a network of free, independent advice centres. It has a membership of almost 1,000 organisations, and its members work in some of the poorest parts of the UK, helping people to solve legal and social welfare problems.
To find your nearest member agency, visit the AdviceUK website or call 020 7407 4070.
Community Legal Advice
If you qualify for legal aid and live in England or Wales, Community Legal Advice can provide free help or legal advice over the phone for problems with debt, housing, employment, education and welfare benefits and tax credits.
You can get free, confidential advice by calling 0845 345 4 345. However, as calls cost from 4p/minute, you might prefer to use their call back service.
The website is also packed full of leaflets and factsheets to help answer all your questions. It also offers a directory which allows you to find legal advisors or solicitors near you.
Recent question on this topic
Normadgirl asks:

SoftwareBear

answered "Is monthly overdraft charge + overdraft repayment + old loan repayment less than the new monthly..."

Normadgirl

answered "Mth OD charge is £70+£298 old loan =£398 New loan repayment is £390. We..."
Payplan
Payplan offers free advice to people living in the UK on debt and budgeting. This includes free debt management plans and Individual Voluntary Arrangements (IVAs) without upfront fees.
You can call Payplan free on 0800 280 2816 or use its online Debt Help Form which offers a quick and easy way to get free debt advice from experienced professionals. The form should only take about five minutes to complete.
Shelter
Finally, Shelter offers free confidential advice on housing, debt, welfare benefits, care and health needs (including disability rights and entitlements).
If you live in England, you can call the housing advice helpline on 0808 800 4444. Phone lines are open Monday to Friday 8am-8pm, and Saturday to Sunday, 8am-5pm. Calls are free from UK landlines.
You can call the same number if you live in Scotland, but phone lines are only open Monday to Friday, 9am-5pm. If you live in Wales, you need to call 0845 075 5005. Lines are open Monday to Friday, 9.30am-4.30pm.
Q&A on lovemoney.com
Here at lovemoney.com, we offer a Q&A service where you can ask a question of the extremely knowledgeable lovemoney.com community (which includes debt charity the CCCS), and get an immediate answer, totally free.
It's easy to ask a question, and you can do so anonymously because it's all online. So if you have a debt issue that's troubling you, why not head over to Q&A and tap into the collective knowledge of the entire lovemoney.com community?
Final tips
Hopefully, this has given you a good idea of where you can turn to for free debt advice. There are other places that offer such advice, but many of these places will charge you for the privilege.
Rachel Robson looks at one of the biggest debt rip-offs and explains how you can avoid it
Your bank may also offer you debt counselling, but it's likely that you'll have to pay for this. Personally, I don't see the point in paying for this kind of service, when you can get excellent advice from the places mentioned above – absolutely free!
But whatever you do, remember help is out there. Don't bury your head in the sand and hope your debt problems will go away by themselves - because they won't. It can be hard to face up to your debt, but hang in there and remember that you're not alone.
And don't forget, you can also post a question in our Q&A section, and ask your fellow lovemoney.com members for advice. Good luck.
More: The worst 10 financial products | Borrowers: Your worst nightmare just came true
Be the first to comment
Do you want to comment on this article? You need to be signed in for this feature