The five worst Ryanair rip-offs!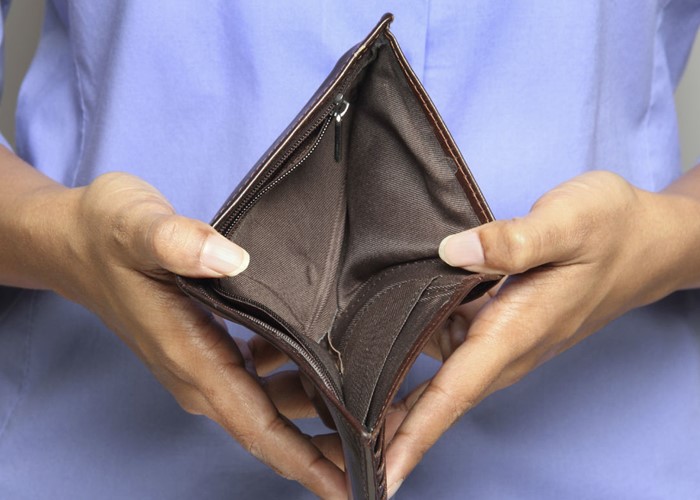 Ryanair is doing its best to find more and more ways to swindle you out of your hard-earned cash. Here, we highlight the worst Ryanair rip-offs!
If there's one thing I really hate, it's flying with Ryanair. I always end up feeling like the airline has simply ripped me off. It advertises bargain flights to hook you in, but by the time you've added up all the extra costs, you find you've paid far far more.
But it's Ryanair's latest move that has really got my goat. And that's because it has had the audacity to say it wants to start charging for using the onboard toilets! Oh yes, it's launching what one lovemoney.com reader, seagreen, brilliantly called a 'pay to poo policy'. And I find it simply outrageous!
So let's take a closer look at the top five Ryanair rip-offs!
Related how-to guide
Find out how to cut the cost of your flights, get discounts, tip correctly, spend wisely, get cashback and most importantly, cut the cost of your holiday.
See the guide
The big toilet fee
Let's focus on this latest charge first. If Ryanair gets its way, every time a passenger needs the loo on a Ryanair flight, he or she will have to pay a fee of £1 or 1 euro. That's because all toilets will become coin-operated.
And if that's not enough, there's also speculation that Ryanair will reduce the number of toilets, which could mean that there's only one loo on a plane carrying 189 passengers!
Apparently, the idea behind it all is to encourage people to use the toilet before or after a flight. But I'm completely baffled by this – I do that anyway, but that doesn't mean I won't need the toilet on the flight itself! Perhaps I should just pay my pound and stay in the toilet for the rest of the flight. I'm sure that would make it a very pleasant flight - for me or anyone else!
It's also pretty discriminating against people with young children who are bound to want to go to the toilet at some point during the flight - if you've got three kids, that's £3 a round!
And don't even get me started on what happens if you've got a dodgy stomach.
Check-in charges
You may think the price you're paying for the flight itself is reasonable. But wait until you go to check-in. Thanks to the fact you can no longer check-in at the airport itself, you will need to do so online. And for this little privilege, you'll be charged £5 per person per flight – or £10 return. So don't forget to factor this in to the cost of the flight.
As well as this, if you forget to print out your boarding pass and bring it with you, you'll be charged an extra £40 per person per flight! So forget twice, and that's a whopping £80!
John Fitzsimons highlights the holiday rip offs that hit you hard in the pocket - and how to avoid them
Baggage fees
And the fees don't end there – oh no! I don't know about you, but I think it's quite likely you'll have some luggage with you when you jet off somewhere. Personally, I'd rather not turn up at my holiday destination with just the clothes I'm wearing and my toothbrush.
However, Ryanair seems to think it's perfectly acceptable to go with minimal luggage. And in what I can only understand as a way to deter you from bringing any baggage (apart from a tiny amount of hand luggage) on your flight, Ryanair charges £15 per bag per flight – so £30 return. What's more, this will rise to £40 return during July and August (school holiday time) – again, pretty discriminating against families.
If you need to check in a second bag, the fees get even higher, coming in at £35 per bag per flight (£70 return), or £40 per flight in July and August (£80 return).
And if you do have kids, you'll lose out even further if you need to take on a travel cot, as you will need to pay £10 per item per flight. That said, Ryanair has been gracious enough to allow one pushchair to be carried free of charge. How thoughtful.
Pay to... er, pay
When you go to pay for your flight, guess what? You'll have to pay a fee! Yes, that's right you have to pay to... er, pay!
Unless you have a Mastercard Prepaid debit card, you will have to pay an administration fee of £5 per passenger per flight. So if you've got a family of four, that's £20 each way – or a total of £40! What a rip-off!
Food and drink charges
So once you've got onboard, and paid your ridiculous charges, there's just the small issue of food and drink. Because it's a budget airline, Ryanair doesn't offer any free nibbles or drinks. So once again, you'll have to pay for them. In fact, you're going to have to pay quite a lot for them.
According to recent research, snacks served on a budget airline have an average mark-up of 350% compared to supermarket prices! So if you know you're going to want to have a bite to eat on your flight, I'd suggest buying it at your local supermarket and taking it onboard.
Of course, you won't be able to buy liquids to take onboard, until you're through security. But you're likely to find that buying your drinks at the airport will still work out cheaper than buying them onboard.
That said, you may not want to drink anything anyway – otherwise you may just have to pay your pound to visit the toilet...
Watch your pennies
So let's take a look at how much this little lot really could set you back. Let's say a family of four are off on their holidays. Between them there are six toilet visits, they all bring one bag each, they all check-in online, and they pay with a Visa credit card. According to my calculations, that's a total charge of £246 - a pretty significant extra, if you ask me!
What's more, the family might need to buy food and drink on top of that, and if they forget to print their boarding passes for each flight, that's an extra £320! So that's a total of £566 in charges! So what may have started out as a cheap flight has rapidly turned into a pretty expensive one. In fact, it might even cost more than a British Airways equivalent flight!
Other airlines are just as bad
Of course, Ryanair is not the only budget airline to add on extra charges. It biggest rival, easyJet, also charges for baggage (£18 per bag per flight) and it also charges a £3.50 booking fee, unless you have a Visa Electron card. Bookings made by Visa Credit Card, MasterCard or American Express will incur an additional fee of 2.5% of the total transaction value, with a minimum charge of £4.50, whichever is greater.
Flybe also charges a £3 booking fee (per person per flight) unless you use a Visa Electron card, with a minimum charge of £4 per booking. There's also a £1.50 supplement per person per flight for credit cards.
So next time you're considering who to fly with, make sure you factor in all the additional charges. Otherwise you could be in for a very nasty shock! Remember - budget airlines aren't necessarily a budget choice!
More: Make money in the sunshine | Your rights during plane and train strikes
Be the first to comment
Do you want to comment on this article? You need to be signed in for this feature