Letting agents are a waste of money!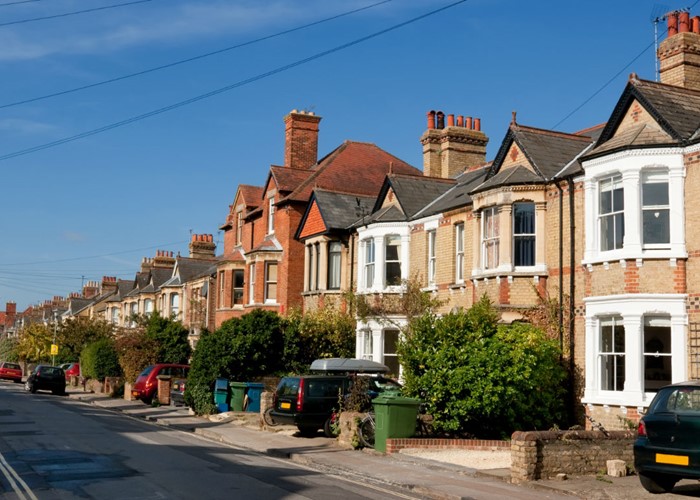 Complaints about letting agents have rocketed over the past year, and are expected to jump again in 2010. Here's why hiring one is a waste of money!
In his report on his workload for 2009, the Property Ombudsman revealed that complaints about the performance of letting agents had skyrocketed, to the point that the issue represented just shy of half of his time, compared to a little over a quarter in 2008.
And it's not like this is just a blip – the Ombudsman reckons things are going to get even worse, with letting agent complaints representing 75% of his work in 2010. Just what is going on with letting agents?
What does a letting agent do?
First up, it's probably a good idea to take a moment to look at exactly what a letting agent actually does.
John Fitzsimons highlights three things to consider if you're planning a buy-to-let investment
As the name suggests, a letting agent is basically the rental version of an estate agent – instead of finding someone to buy your home, they instead find tenants to rent your property from you.
The agent can then play a role in the negotiating with the tenant, as well as sorting out the tenancy document. You can opt for the letting agent to act as a manager for the property, which is particularly useful if you live a long way away, while a number of other ancillary services, such as tenant vetting and inventory checks (basically ensuring that the property looks the same at the end of the tenancy as at the beginning) may also be on offer.
It's all the credit crunch's fault!
A big factor in the jump in disputes involving letting agents is of course our old friend, the credit crunch. When the crunch really started to... well, crunch, the mortgage market fell off a cliff. And in two significant ways this affected the rental market, and the world of letting agents.
Related blog post
For starters, many homeowners who wanted to sell were no longer able to (or no longer wanted to with house prices plummeting) and so decided to rent until the market picked up again, becoming 'accidental' landlords in the process.
And as they couldn't sell anything, many estate agents moved into lettings as well. As a result, the size of this market, and the number of individuals involved, jumped rapidly.
What are they doing wrong?
So let's take a look at exactly what people are complaining about to the Ombudsman.
Top of the complaints tree is maladministration, with 451 separate complaints, followed by management failure (281) and rent (203), while issues surrounding commission fees and deposits also rank highly.
Related how-to guide
How to pick the right property, get the right mortgage, take out the right insurance, choose the right letting agent and most importantly, unravel all that red tape!

See the guide

According to the Ombudsman, one of the main issues he sees surrounds the handling of tenant deposits, with agents apparently not being sufficiently clear over what circumstances would see the deposit become non-refundable. The Office of Fair Trading has even stepped in to say that in certain circumstances agents are indeed being unfair by holding on to deposits, which is something of a worry.

Another area of concern surrounds renewal fees, a topic which even reached the High Court earlier this year thanks to clauses surrounding fees that letting agent Foxtons had hidden within the small print of their contracts. The Ombudsman highlights that it should be common practice for agents to not only be clear about their charges to the landlords they work with, but should also explicitly remind the landlord of the fees when the time comes for renewal of contracts.

The clear message throughout the report is that communication between letting agents, tenants and landlords is not up to scratch. Too often the tenancy agreements and terms of business agreements are just not clear enough.

In the words of the Ombudsman: "It is the agent's job to ensure that all parties are fully advised." Clearly, too many are not fulfilling their end of the deal.
What's the answer?
One way to improve the service provided by letting agents is to introduce wholescale regulation, according to the Ombudsman.
Recent question on this topic
dammy asks:

liesarenocomfort

answered "If you are talking about simply finding a tenant I would still use an agent (you don't have to use..."

Donna Werbner

answered "Have you considered 'home emergency cover' for..."
While the Ombudsman operates his own code of practice, which many agents have signed up to, there remain a number of agents who are basically operating against their own interpretation of what they should and should not be doing.
There is a clear contrast here with estate agents, who are required by law to sign up to some form of redress scheme. The Ombudsman has called on whoever wins the next election to turn to proper legislation to help protect those who use letting agents.
While this makes sense to me, I can't help feeling that turning to regulation and bureaucracy always seems to be the 'go to' answer for any problems with the property market, and particularly the rental market.
What are the alternatives?
One good alternative to lettings agents that we like here at lovemoney.com is home emergency cover for landlords. This covers you for emergency repairs to your electrical system, heating or hot water supply, plumbing and drainage problems, gutters and downpipes, security and glazing, roofing and pest contamination, up to a set amount (usually £300 to £500) per claim.
It should also provide you with an emergency locksmith if the tenant gets locked out. And the tenant can contact the repairs provider directly.
Best of all, the policy can cost as little as £20 a year. Read The best £20 you'll ever spend for more details.
Should you use a letting agent?
In the end, only you can decide for yourself whether a letting agent makes sense for you. If you live a long distance from your rental property, then you may prefer not to take the risk that you'd need to suddenly get involved with the letting.
However, if that's not the case there is certainly an argument to be made for ignoring agents altogether. Is it worth paying out a fee, hundreds of pounds in some cases, for finding a tenant? Can you not do that yourself? Undoubtedly it will be a pain in that you will have to interview all of the tenants and handle the legalities on your own, but it will save you a bit of money. Plus, you can credit-check them yourself using a tenant checking service - it will cost you less than £10.
Alternatively, you might opt to only use the letting agent for finding that tenant but take a hands-on approach to the running of the property, perhaps with the benefit of home emergency cover for landlords (if I were a landlord this is probably the model I would look to adopt).
It will all come down to just how much time and money you want to devote to your rental home, but if you do use a letting agent, I'd recommend doing some serious research on their previous performance, and would suggest sticking to those that are members of a professional body, such as the Association of Residential Letting Agents.
Should you choose the wrong letting agent, they most certainly will end up being both a colossal waste of money and a massive headache.
More: The return of sub-prime mortgages | Build your dream home for less!
Be the first to comment
Do you want to comment on this article? You need to be signed in for this feature