Ten things you need to do this month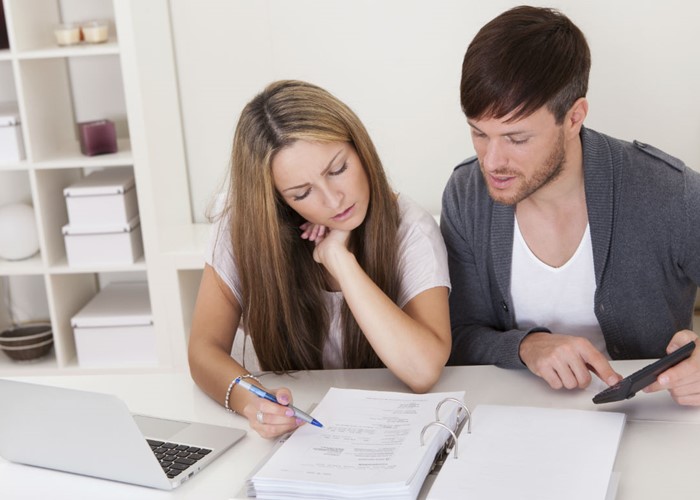 It's the start of the new tax-year today - which means today is the perfect time to make a fresh financial start. Start spring cleaning your finances by taking these ten essential steps.
1. Get an ISA
We all hate giving the taxman anything to smile about so make the most of any tax breaks available. Using up your ISA allowance every year is the easiest and most effective way to do this. Any interest you earn is tax-free, saving you 20% as a basic rate taxpayer.
This tax year, you can save a whopping £10,200. You can put the whole lot into a shares-based ISA (where you pay no Capital Gains either) or up to £5,100 into a cash ISA.
Jane Baker explains how to take control of your own retirement planning with a self-invested personal pension.
2. Pay into your pension
You get tax relief on any pension contributions, so if you are a basic rate tax payer, a £1,000 pension contribution only costs you £800. If you haven't got a pension yet, getting in early is the key to building up a decent pot. A stakeholder pension is relatively straightforward and cheap to set up, or opt for a SIPP (Self Invested Personal Pension) if you're prepared to make some investment decisions yourself.
3. Top-up tax-free savings for the little ones
For children born after September 2002, the government sends two £250 vouchers (or £500 for low-income families) – one shortly after birth and another at age 7 – which can be invested in a cash, stakeholder, or shares-based Child Trust Fund (CTF). As of this tax year, children with disabilities will also receive up to £200 a year from the state to boost their CTF.
Family and friends can then invest up to £1,200 per year into a child's CTF and any interest is completely tax-free – sort of like an ISA for kid s which they can't access till they're 18.
4. Give your money away!
This isn't as crazy as it sounds. Inheritance tax IHT rules state that if your estate is worth more than the nil rate band (currently £325,000) you'll be taxed a massive 40% on the excess following your death.
Therefore, if you can afford to, it's wise to use up any IHT allowances and reduce the value of your estate. All gifts are free of IHT, as long as you live for at least 7 years. Gifts worth up to £3,000 per tax year won't incur IHT and if unused get carried forward by one year. Unlimited gifts of £250 per person, per year, are also exempt, as are wedding gifts of £5,000 to children and £2,500 to grandchildren, plus gifts to charities and political parties.
Slash your outgoings…
5. Switch to a cheaper energy supplier
Heating our homes costs a fortune but many of us are still languishing on a rubbish standard energy tariff. Stats On average, you could save £350 a year by moving from a standard tariff to the best deal available. The cheapest deals are available online, but opting to pay by direct debit and combining your gas and electricity bills to just one provider should cut costs even further. Switching is also much easier than you might think – use the free lovemoney.com utilities comparison service here to see how much you could save.
Recent question on this topic
MrFred1428 asks:

MikeGG1

answered "What is your monthly average usage? There is no single answer for all. Mike..."

bellini

answered "Hi MrFred You might be able to get some tips from our..."
6. Get a better mobile deal
Most of us are used to using comparison sites to save money on car insurance, but they can be just as useful for getting a better mobile deal. The best one I've come across is BillMonitor.com (the only one to have an Ofcom approved calculator). It takes a look at your average monthly bill and works out if there's a more suitable deal elsewhere, or you can simply enter your average usage in terms of minutes and texts to compare the cheapest tariffs. Other sites worth a look are Recombu and Omio. And, check out these top ten tips for more ways to slash your mobile phone bill.
7. Get a hold on your debt
Once you've cut household bills to a minimum, you'll be in a much stronger position to start tackling your debt. Depending on how much you owe, it may be better to move all your debt onto a balance transfer card with a 0% incentive. Right now, the Barclaycard Platinum card offers the best deal at 0% for 15 months with a transfer fee of 2.9%.
8. Get a better current account
If you rely on an overdraft, pick one that has generous facilities like the Alliance & Leicester Premier Direct account which offers a 0% overdraft for 12 months. You need to pay in £500 a month to qualify.
If you're generally in credit, the Halifax Reward account gives you a handy £5 in eany month that you deposit £1,000 (but steer clear if you're regularly overdrawn – it charges £1 a day for being in the red). Also, First Direct is offering a £100 switching incentive to new customers who deposit at least £1,500 a month.
Live the good life on a budget…
Related goal
Letting your hair down doesn't have to cost you an arm and a leg.
Do this goal
9. Dine out for less
Join Toptable.com and 5pm.co.uk for free and earn reward points every time you book a meal. Both sites also feature special offers such as 50% off your total bill and set menu deals for as little as £10. Then, when you've built up enough points you can use them to put towards a free meal!
10. Frugal days out
Group savings are the latest money-saving craze. Check sites such as Groupola.com, Mycitydeal.co.uk, Wowcher.co.uk and Likebees.com which feature one-off deals in various cities (although most are in London). They negotiate big discounts on the basis that a set number of people will purchase that deal. If enough people sign up, the offer goes through and the relevant company holds up their end of the bargain. If there aren't, the offer is simply pulled and no money is exchanged.
Be the first to comment
Do you want to comment on this article? You need to be signed in for this feature