Buy-to-let investors are drowning in debt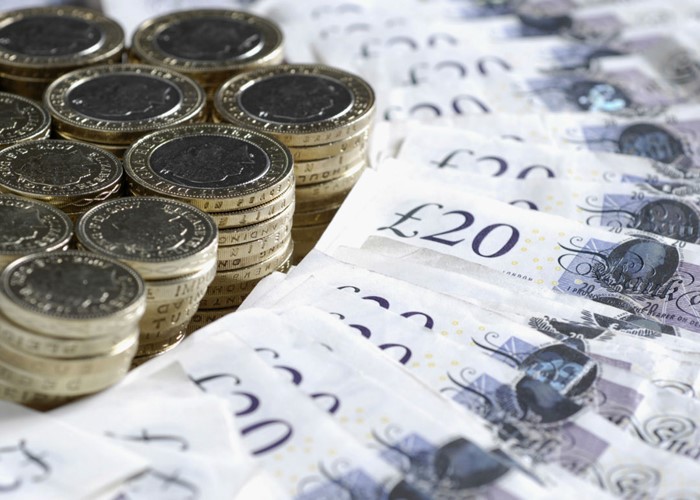 Increasing numbers of landlords are deep in the red, and that's a disaster for all of us.
I've only rented property once, while I was at Uni, and I'd be lying if I said it was a pleasant experience.
Our landlord, for want of a better phrase, was utterly useless. For the best part of two years we had to put up with a kitchen door with a foot-shaped hole in it (a present from the previous tenants).
Thankfully, I'm well aware that such a shoddy experience is not the norm, and that the vast majority of landlords provide a great service.
A sea of debt
However. despite the vital role landlords play, an increasing number are falling perilously deep into debt.
A new report from debt solutions firm IVA.com has found a 53% jump in the number of buy-to-let investors struggling to pay their creditors.
In the firm's own words, it has seen "near meltdown" among buy-to-let professionals, with typical debts in the range of £163,000 to £201,000.
A tough time for landlords
The last few years have seen some seriously difficult times for landlords. Not only has competition among the buy-to-let sector all but disappeared, leaving them with very few refinancing options, they have also seen serious problems with rental arrears, as tenants lose their jobs, or struggle with their own debts.
At the tail-end of last year, the National Landlord's Association highlighted the problems many landlords have faced recently. Nearly three quarters of landlord members had experienced rental arrears – and almost half of those landlords had seen their tenants fall behind on rent in the preceding 12 months.
Things have improved
Thankfully, things have improved somewhat for the beleaguered landlord. Figures from the Council of Mortgage Lenders in February revealed landlord arrears levels had fallen 37% year-on-year, while repossessions had also dropped 25%.
While this is welcome, clearly a large number of landlords are still struggling, and in need of some serious help.
A helping hand with the mortgage
A huge problem in my view is that when the Government announced its various schemes to help struggling borrowers, it completely ignored buy-to-let landlords.
So while mainstream borrowers can take advantage of a number of different vehicles to help them get through their difficulties, no such help is available to landlords, who are forced to carry on regardless, even as their tenants fall further and further behind on the rent, and as a result they miss their own mortgage payments.
A boost for first-time buyers?
At this point, a fair number of you will no doubt be thinking: "Good."
Related how-to guide
How to pick the right property, get the right mortgage, take out the right insurance, choose the right letting agent and most importantly, unravel all that red tape!

See the guide

After all, buy-to-let landlords are often blamed – and not entirely unfairly – for the difficulties many first-time buyers experience in getting on to the ladder. If a reasonably priced, smaller property is put up for sale, for every first-time buyer interested, there will also be a few interested buy-to-let investors. The result? Prices go up!

But, if buy-to-let landlords are struggling, there will be fewer investors sniffing around the traditional first-time buyer properties, thereby enabling them to snaffle up a few bargains.
Not so good for the market
However, I'm not so sure landlords drowning in debt can be seen as a good thing for the rest of us.
If you are a tenant, for your landlord to be struggling to get by is a disaster. For starters they may be unable to afford the improvements that your rented home desperately needs.
3 easy ways to reduce your mortgage bills
If the worst then happens, and the property is repossessed, you face huge uncertainty. While the lender will initially appoint an agent to collect the rent on their behalf, they may choose to sell the property. And where does that leave the tenant? You could be homeless in a matter of weeks.
It's also a problem for future renters. Buy-to-let investors are currently filling the hole left by the sale (and non-replacement) of social housing two decades ago. There is a property shortfall as it is, and if landlords are forced out of the market by this debt, that shortfall will only get worse. As a result, not only will choice disappear, but so will competition, meaning rents will creep up.
It's not exactly good news if you already own your home either. A street full of repossessed rental properties is not going to do much for your own home's worth is it?
Not popular – but vital
I'm not a buy-to-let landlord, nor do I aspire to be one. But whether you like it or not, landlords provide an essential service in the UK's property market, one that the State has neither the resources nor the inclination to match.
And if they are allowed to drown in debt, we will all suffer as a result.
So I think landlords should be afforded exactly the same help as normal borrowers in order to give them a helping hand out of debt - and that it's in all of our interests that they are given a boost.
But what do you think? Let us know using the comments box below!
More: Shave years off your mortgage | Over 65? You're sitting on a £765bn goldmine!
Be the first to comment
Do you want to comment on this article? You need to be signed in for this feature