Five reasons to celebrate the Spanish invasion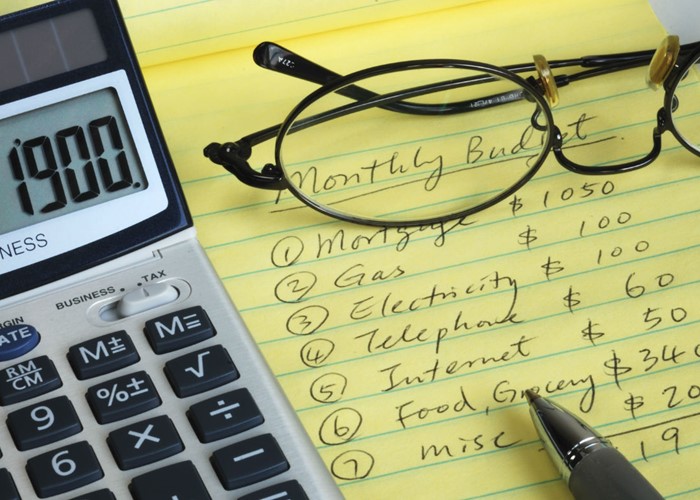 Santander has officially invaded the British banking scene, bringing with it good news for mortgage borrowers, savers, keen travellers and anyone with credit card debt. Find out how you could benefit.
It's goodbye Abbey and Bradford & Bingley, hola Santander! It's beginning to feel like the Spanish banking group is everywhere right now with both Abbey and Bradford & Bingley now officially re-branded as Santander. And, once Alliance & Leicester has joined officially later in the year, Santander will become the fifth largest bank in the UK.
So what does it mean for you?
As far as existing customers of Abbey and Bradford & Bingley go, very little has actually changed, except the name of your bank.
The terms and conditions of your existing current account are exactly the same for now, with the exception of current account holders, who can now enjoy free ATM withdrawals in Spain (more about that later). However, there may well be changes further down the line as Santander brings together all the accounts inherited from the three banks. They will have to give you written notice of any changes though, so keep an eye out.
Any potential problems?
Firstly, there will be some differences in rates and terms for new and existing customers. For example, if you are an existing Alliance & Leicester mortgage borrower, your standard variable rate (SVR) is currently 4.99%, but for new Alliance & Leicester customers, under Santander, the SVR is a far more appealing 4.24%.
What about stability? Santander is a Spanish bank, but it is covered by the UK Financial Services Compensation Scheme. At the moment, former Abbey and B&B customers are protected by up to £50,000 in total under the scheme, whilst Alliance & Leicester savers are covered separately. But once the merger has completed and Alliance & Leicester joins the brand fully, it is likely that all savers will be restricted to only one lot of £50,000 protection across the Santander brand.
What are the benefits?
With these issues aside, the first clear benefit is access. Once the full switchover is complete, you'll be able to visit any one of over 1,300 branches across the UK to manage your accounts.
Even better news is that many of Santander's products are highly competitive and Santander has shown that it's serious about attracting and keeping customers. Here's a rundown of Santander's market-leading deals:
£100 cash-back incentive
Alliance & Leicester is currently offering £100 cashback to new customers who take out an Alliance & Leicester Premier Current Account. And as this account offers an interest-free £2,000 overdraft for 12 months and free annual European travel insurance, as well as the £100 cashback, it's an attractive deal.
Unfortunately, if you currently hold (or have held in the past three months) an Abbey, Cahoot, Cater Allen or Alliance & Leicester account, you don't qualify as a 'new customer' so can't open the account.
Also, you must be able to pay at least £500 into your account each month and switch over all your direct debits to qualify for the £100 cashback.
Free withdrawals in Spain
As of 11 January this year, all 4,300 Santander ATMs in Spain are free for Santander UK bank account customers. Avoiding both the 1.75% transaction fee and the foreign loading fee at 2.75 %, this could mean big savings for any holidaymakers planning regular trips to Spain.
This new incentive is available to any customers who credit their Abbey or B&B current accounts with at least £1,000 per month. Alliance & Leicester customers will miss out on this offer until their inclusion from the autumn onwards.
No transfer fee on 0% balance transfers
Formally known as the Abbey Zero card, the Santander Zero card is one of the best cards around for using abroad with no foreign exchange loading fee anywhere in the world and no cash withdrawal fee either (although you will still have to pay a cash withdrawal interest rate of 27.9%).
As well being a great card for holidaymakers, the card also offers 0% interest on balance transfers for 12 months and 0% on purchases for 3 months.
And Santander announced yesterday that, with immediate effect, any of its current account and mortgage customers can apply for the card without having to pay a balance transfer fee, making it the cheapest balance transfer card on the market.
(Sneaky tip time - you can open the Alliance & Leicester Premier Current Account with a few pounds, and qualify for this fee-free bonus. However, you will sacrifice the £100 cashback bonus and preferential interest rate associated with the current account if you do so, as to get these benefits you'll need to pay in at least £500 a month and switch over all your direct debits)
For everyone who doesn't have a Santander account, the 3% handling fee still applies.
Earn 3% tax-free
Finally, Santander offers a market-leading rate of 3% AER on its Direct ISA, on balances of £9,000 or more.
Might not sound like much, but as it's tax-free, that's the equivalent of 5% AER for higher rate tax-payers and 3.75% AER for basic rate taxpayers.
As you can only invest £3,600 in an ISA this tax year (unless you're over 50), you'll need to be able to transfer money into the Direct ISA from previous years if you want to bag that attractive 3% rate. If you invest less than £9,000, the rate drops to 2%, which is still competitive - but be aware that Standard Life Bank and Barclays pay more than 2.6%.
Earn 6% interest on easy access savings
The average easy access savings rate is a pathetic 0.81%, but if you're sneaky, you can earn a fixed rate of 6% on easy access savings with Santander.
The strategy is simple: open the Alliance & Leicester Premier Direct current account. Even though it's a current account, it pays 6% AER on balances up to £2,500 for a year. The only catch is, you must pay in £500 a month - and there's no point saving more £2,500, as you'll earn a dismal 0.1% on balances above this sum.
The solution is to maintain a balance of £2,500, and to transfer £500 in and immediately out again once a month. That way, you'll comply with all the rules and earn £150 in interest on your savings!
Compare savings accounts and current accounts at lovemoney.com
Be the first to comment
Do you want to comment on this article? You need to be signed in for this feature