The best tariffs for iPhones and Google Nexus One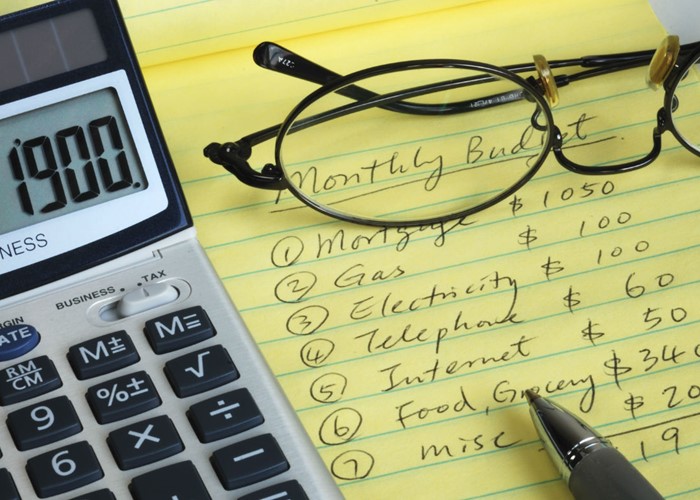 The launch of Google's Nexus One device is expected to see smartphone take-up soar to new highs in 2010 - but does the 'iPhone killer' deliver? Or will you get better value by opting for Apple's classic gadget as new providers enter the market? Mark Adams take a look.
The humble mobile phone was revolutionised with the UK launch of the iPhone back in November 2007 - and now consumers can enjoy enhanced functionality and processing power with the arrival of Google's much-heralded Nexus One phone.
Although for UK consumers, 'now' in reality means 'soon'. The Nexus One is currently available to buy direct from Google for $529 (£331) with no contract, allowing you to use your existing SIM card. In reality, the price will be more than £400 once the $29.65 (£18) overseas shipping, 17.5% VAT and UK import duty charge of approximately £45 are all added to the final bill.
Fortunately, UK consumers won't have to wait long before the Nexus One hits the high street - the device is set to launch on Vodafone in an exclusive deal in just 'a few short weeks', according to a company spokesperson. T-Mobile and 3 are both rumoured to be in talks with Google about securing the new phone at a later date - but no information on domestic tariffs has yet emerged.
The device is available on a contract basis in the US for $179 (£112) and consumers can expect to pay nearer £150 for their device on standard 18-month contract - but what will they get for their money?
How they compare
Advance hype claiming the Nexus One would revolutionise the mobile market may have been wide of the mark, but the new device does significantly outperform the iPhone in a number of areas. The Google phone boasts a professional quality 5 megapixel camera with built-in flash, whereas the camera on the standard iPhone 2G and 3G is a measly 2 megapixel with no flash.
The Google also boasts a faster processor than the iPhone, making web browsing faster, and highly developed "voice search" - meaning that your phone pulls up search results on a simple verbal command. The first reviews of the phone have also been quick to praise its 3.7 inch "organic LED" screen which offers display performance comparable to home screens.
Yet the new device also falls short of the iPhone in a couple of significant areas. Music fans will prefer the Apple device's superior speaker and full compatibility with iPods and iTunes, while also missing is the choice of mini-applications (or 'apps') that make the iPhone so much more than a standard mobile.
There are plenty of apps available for the Nexus One through Google's Android Market, but the choice available pales next to the estimated choice of more than 100,000 apps for Apple users, who can enjoy anything from internet radio to local guides or even Shakespeare texts and classic movies at the touch of a button.
The Best iPhone deals
There are an estimated 1.3 million iPhone users in the UK - and now could be the right time to join them as another new firm sells the Apple handset. This week (January 14) will see Vodafone become the latest mobile giant to offer iPhone deals, following Orange and Tesco's entry into the market at the end of last year.
So, will increased competition see the cost of contracts tumble? Not yet, unfortunately - the tariff prices announced by Vodafone are generally the same as those offered by o2, Orange and Tesco. Vodafone's lowest-priced tariff is actually slightly more expensive than o2 and Orange, at £30-a-month, but it does offer a better package with 300 minutes and unlimited texts available for free on a 24-month contract. Expect to pay £149 upfront for the latest-model 16GB handset.
There may be little difference between operators but there is still value to be had; it all depends how you intend to use your iPhone and how much you're willing to pay upfront. Think about how many free minutes and calls you'll use each month - ideally your contract will cover these and you won't have to pay additional charges on top of your monthly contract. We've compared prices on the latest 3GS model.
If you don't want a large monthly commitment, the cheapest entry-level tariff is offered by Tesco - users can sign up for a 12-month deal for just £20-a-month. The deal includes a combined £60 of calls and texts. Expect to pay a hefty additional sum for the 3GS handset of £320 (16GB) or £407 (£32) - an outlay that makes it less attractive in the long-term.
For a more typical 18-month contract, there's little to choose between o2 and Orange - expect to pay £30 a month in contract fees and £185 and £275 upfront for the 3GS handset (16GB and 32GB respectively). A £30 contract on Vodafone lasts for 24 months, but the handset costs falls to £149 (16GB) and £239 (32GB) - this represents a higher total outlay in the long-term, but the Vodafone package does boast unlimited free texts.
If you want a free phone, expect to be tied into at least a 24-month contract - but these packages perhaps offer the best value. Orange, o2 and Vodafone all offer two-year deals priced between £44 and £45 with a 16GB device thrown in for free - all three deals offer 1200 free minutes as standard, but the Vodafone deal again offers free unlimited texts.
A final thought...
Increased competition in the iPhone market hasn't brought down prices - yet - but smartphones from other providers that offer all the functionality and processing power of the iPhone and the Nexus One are available from other providers. What's more, they're tumbling in price - check out our latest round-up of mobile phone deals to find out more.
If you want some help slashing your mobile phone bill, why not adopt our goal: Cut your mobile phone bill, or have a wander over to Q and A to get some tips from other lovemoney.com readers on the best tariffs? Alternatively, tell us what you think of the new iPhone deals and Google Nexus One tariffs using the comments box below.
Compare mobile phone deals via lovemoney.com partner Omio.com
Be the first to comment
Do you want to comment on this article? You need to be signed in for this feature