Bake delicious Xmas gifts for £1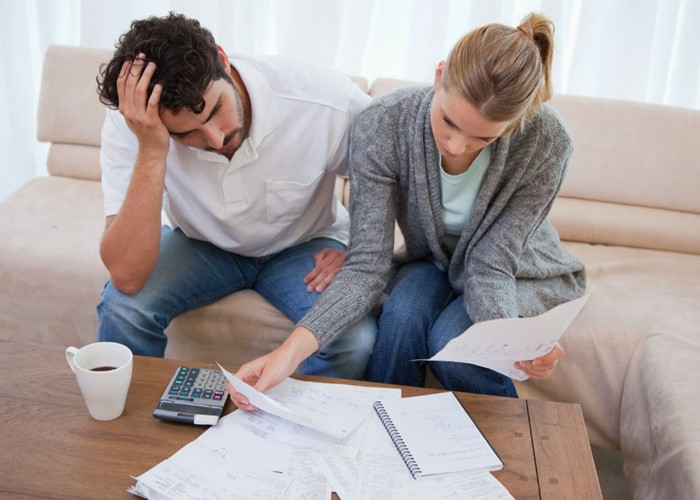 Looking for that cheap but perfect gift that shows you care? Check out these five recipes for gifts that cost less than £2 each - and get into the kitchen!
As December 25th approaches with alarming speed, now's the time when many of us start panicking about last minute gifts. When you're constrained by time and desperate to find something special, you can sometimes end up shelling out a small fortune.
Home-made gifts show people that you care and can be a thrifty and fun gift giving idea, and needn't take a long time with the right ideas. Baking is relatively simple and something that kids can enjoy too if you want to them involved.
I've picked five festive recipes which I think make great gifts, and yet use simple and, on the whole, cheap ingredients, many of which you might already have in your cupboards.
Gingerbread men
Gingerbread is very simple to make, these can be whipped in minutes and you can have great fun decorating the finished product. If you don't have man shaped cutters, use other shapes or simply cut into squares.
Recipe: Gingerbread Men - BBC Good Food
Top Tip: Increase the ginger for gingerholics and cook for slightly less time than suggested if you prefer your gingerbread soft.
Cost to make: £5.34 at Asda, £5.12 at Sainsbury's, £5.36 at Tesco (prices compared using mysupermarket.com).
Makes: 12 large men/ up to 25 smaller shapes
Cost per gift: 85p if you shop at Sainsbury's. This recipe could easily make enough for three or more gifts and the packet size of the ingredients should give you enough for two batches, effectively halving the cost!
I made this recipe myself, and rated it for difficulty and taste on my blog Saturday Baking Challenge.
Marshmallow fudge
Fudge can be a tricky thing to get right, sometimes requiring specialist equipment. This recipe uses marshmallows to give the fudge its structure, eliminating the fuss.
Recipe: Very easy fudge - delicious magazine
Top Tip: Use pink (or other coloured) marshmallows to give your fudge a coloured tint.
Cost to make: £3.81 at Asda, £3.53 Sainsbury's and £3.53 at Tesco (prices compared using mysupermarket.com).

Makes: Up to 80 small pieces

Cost per gift: just 44p if you shop at Tesco or Sainsbury's! This could easily make into four gifts and again your packet ingredients should provide you with enough to make two lots.
Again, I made these myself and posted about my experiences on my blog.
Cherry and coconut biscuits
This is probably the most difficult recipe out of the 5, but even so these lovely biscuits can be made relatively quickly and look extremely impressive.
Recipe: Cherry and coconut Florentines - BBC Good Food

Top Tip: Swap the glace cherries for dried cranberries if you're looking for an even more festive approach.

Cost to Make: £14.51 Asda, £14.46 Sainsbury's and £11.72 Tesco

Makes: 15

Cost per gift: £2.93 if you shop at the cheapest supermarket, Tesco. These look so impressive that you'll only need three or four packaged-up nicely to create impact.
Star-shaped biscuits
Much like Delia herself, star-shaped biscuits are the epitome of Christmas and can once again lots of fun can be had with the decoration. Give these presents early if you want to see them hung on a tree.
Recipe: Star-shaped biscuits - Delia Smith
Top Tip: Use icing sugar and food colouring instead of the ready rolled icing if you'd like to use different colours of your biscuits.

Cost to make: £6.56 Asda, £6.40 Tesco, £6.50 Sainsbury's

Makes: 15

Cost per gift: £1.28 if you shop at the cheapest supermarket, Tesco. Three in a box should do the trick, or give more if you're feeling extra generous!
You can make these gifts even cheaper by doubling up recipes with similar ingredients or even by baking all of the recipes. Because ingredients like flour come in large packets, the cost can be spread over few recipes. Even less store-cupboard like things like marshmallows can be used for both the rocky road bars and the fudge.
Make all four recipes!
If you wanted to make all five recipes this Christmas, the cost (from Tesco) would be just £27.01 - working out at just £1 per gift on average (based on around 27 generously sized gifts).
You'll end up with a lot of small gifts which could be used as sole presents for acquaintances, neighbours or school-teachers or as a little something extra for the stockings of those a little closer. Enjoy - and merry Christmas!
Tell us your recipes
Are you planning to bake a gift this Christmas? What do you recommend and how much will it cost? Please share your recipes with other lovemoney.com readers using the comments box below!
This article was updated with the latest prices from an earlier version published in 2009.
Be the first to comment
Do you want to comment on this article? You need to be signed in for this feature