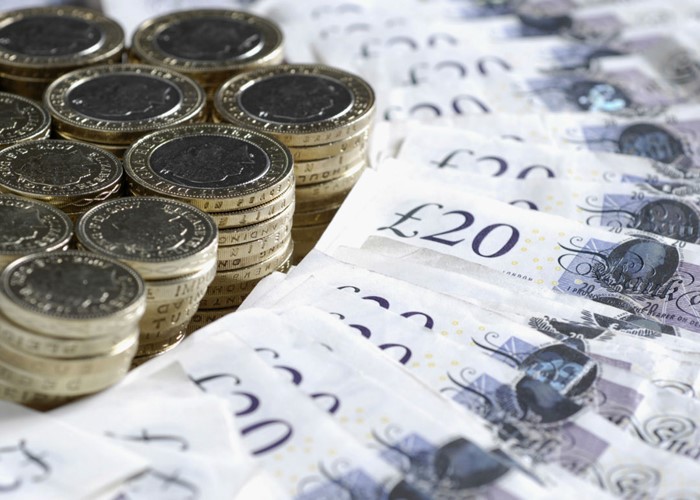 How to make sure you lose pounds at the gym - but not from your pocket!
If you're still feeling a bit disgusting and fat after stuffing your face with goodies at Christmas dinner, then you're not alone.
Statistically January is the most popular month in the year to join a gym. Everyone's keen to lose those few extra calories they consumed - but make sure it doesn't burn a hole in your pocket too.
I've been a member of a few gyms in my time and it always follows the same pattern: I sign up enthusiastically convinced I'll be pounding the treadmill at least three times a week. And for a few weeks I keep it up, then it goes down to twice a week, then once a week, then... gym? What gym? And before I know it the monthly direct debit it still leaving my account but I'm barely leaving my sofa.
If one of your New Year's Resolutions is to get fit, then you might be tempted to hot foot it down to your nearest David Lloyd, LA Fitness or Virgin Active gym. There you'll be greeted by a target-driven salesperson keen to persuade you to part with your cash. But there are a few questions you should ask before you do so.
Joining fees
Joining or admin fees are the one-off fee you pay when you join. However in many cases salespeople have the power to waive or reduce this so it's worth asking whether this is negotiable. Some gyms also offer a reduced fee if you sign up with a partner or friend.
Monthly fees
With most gyms you pay a monthly fee and then you can go as many times as you like. This can work out to be good value if you manage to go regularly. For example if you pay £50 a month and go three times a week it works out roughly at £3.33 a session - not bad. But if the initial enthusiasm wears off and you just pop in twice a month that's £25 a go which is ridiculously expensive.
Before you commit to anything find out what the monthly fee includes. Is it just the gym or the pool and exercise classes too? Do you get a free towel on each visit or will you have to pay extra?
When and where
Do you want a gym close to home or work, or a chain that has branches near both? If you're joining a chain then there are normally membership options for just one branch or all the gyms in the chain. Joining just for one gym is cheaper, but joining the whole chain means you have access to more facilities.
Also think about when you will use the gym. Most fitness facilities have off-peak memberships which are cheaper, but limit your attendance to weekday daytimes and after a certain time at the weekend. If this fits in with your schedule then it's a good way to save money.
Read the small print
Read your agreement carefully before signing on the dotted line. Some gyms will try to tie you in for a year and chase you for the money if you try and cancel within that time. Only sign up for a year if you're sure you're going to stick at it otherwise you'll be wasting your money. If you like the gym but not the contract, ask if there's any way they can waive the commitment required - but be prepared to walk away if they say no.
Local authority gyms
Local councils are obliged to provide fitness facilities such as pools and gyms and they're normally a lot cheaper than private gyms. Although there might be a small joining fee for the sports centre you can normally go to the gym or swimming on a pay-as-you-go basis.
Payasugym
The website Payasugym allows you to book individual sessions at a range of gyms across the country. It's a great way to get fit without having to shell out on a membership if you're only going to go occasionally, or to test the gym out properly before signing up for a full membership.
Alternatives
There are plenty of cheaper alternatives to the gym - and some of them are much more fun too.
Cycling
My article here explains how getting on your bike can save you money as well as get you fit. If you start cycling to work you can save money on train fares or petrol and get fit at the same time.
Wii-Fit
If you've got a Nintendo Wii games console then you might want to invest in the Wii-Fit game which comes with a Wii balance board. It will introduce you to a weird and wonderful virtual world of fitness where you can do anything from yoga to boxing or hula hooping without leaving your front room.
Running
Running is one of the best ways to get fit and the beauty of it is you can do it anywhere and it's free. To avoid injury invest in a good pair of running shoes and to stop you getting bored drag a friend along or download some motivating music to your ipod.
British Military Fitness
This is my personal favourite. If you have trouble getting motivated then attending military-style boot camp classes in your local park could be for you. If you join British Military Fitness you'll be put through your paces by military training instructors in the great outdoors. There are classes in parks all around the country and although it's hard work, it's fun too. Prices depend on where you live, but it should work out cheaper than a gym.
Good luck!
This is a Lovemoney classic article which has been updated.
More from Lovemoney:
Be the first to comment
Do you want to comment on this article? You need to be signed in for this feature