Mince pies: Lidl beats M&S!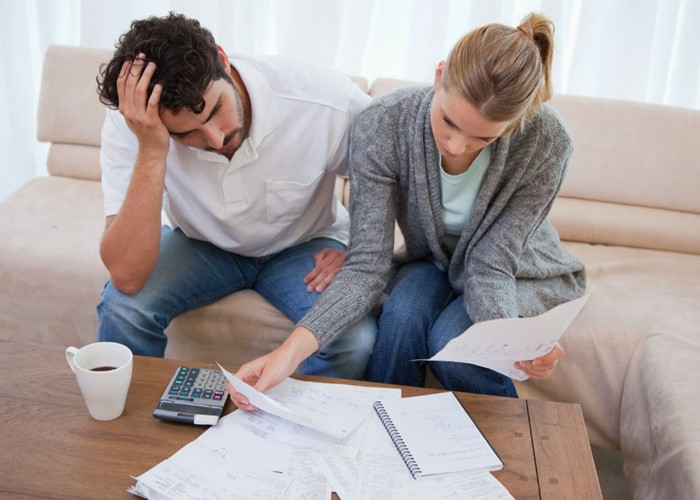 The results of the lovemoney.com annual mince pie taste test reveal Lidl's mince pies (12.4p a pie) taste the best - while Marks & Spencer's (26.5p a pie) taste the worst!
A few years back I hated mince pies. But whenever I went to a Christmas carol service and mince pies were served afterwards, I used to force myself to have one in the name of tradition.
And then one day - bam! I suddenly decided that mince pies weren't that bad after all. And now, I think it's safe to say, I'm pretty much addicted!
But when it comes to selecting mince pies for the festive season, which ones should you choose? Does paying a higher price necessarily mean a tastier product? Are well-known brands better than the supermarket own brands? And what really makes a good mince pie anyway?
Here at lovemoney.com HQ, we thought we'd put it to the test and try out a range of mince pies from eight major retailers to see how they compared. And to spice things up a little, we also added in a popular brand name - Mr Kipling.
It's a hard job, but someone's got to do it.
The big test
Where possible, we decided to test the standard mince pies from each retailer - rather than the luxury range. The Waitrose mince pies, however, were slightly more upmarket and contained brandy, apricots, cherries and almonds in the mincemeat. (If you want to know whether this affected the results, you'll have to read on!)
We also tried to get packs of six mince pies - although at Lidl, only packs of 12 were available.
Six volunteers then had the privilege of trying a little of each mince pie - this involved a lot of mince pie eating that's for sure, but it was all in the name of science.
Each tester had to sit in a room all by him or herself, while Christmas music played softly in the background, and taste each mince pie in turn. Testers were able to identify the pie only with a number. Ratings of out of 10 were given on the overall look, the flavour of the mincemeat, and the quality of the pastry, giving a total mark out of 30. So, with six testers, this meant each mince pie could score a total of 180 points.
The results
It all got a bit messy in the office, but after much munching and crunching, let's see how the results turned out:
| | | | | |
| --- | --- | --- | --- | --- |
| Retailer | Product | Number in pack | Price / price per pie | Total score (/180) |
| Lidl | Snowy Lodge Deep Filled Mince Pies | 12 | £1.49 / 12.4p | 122 |
| The Co-op | Deep Filled Mince Pies | 6 | £1.09 / 18.2p | 119 |
| Morrisons | Deep Filled Mince Pies | 6 | £1.19 / 19.8p | 113.5 |
| Tesco | Deep Filled Mince Pies | 6 | £1.20 / 20p | 109 |
| Asda | Mince Pies | 6 | 88p / 14.7p | 105 |
| Sainsbury's | Deep Filled Mince Pies | 6 | £1 / 16.7p | 98 |
| Waitrose | All Butter Mince Pies | 6 | £2.69 / 44.8p | 98 |
| Mr Kipling | Exceedingly Merry Mince Pies | 6 | £1.49 / 24.8p | 96 |
| Marks and Spencer | Deep Filled Mince Pies | 6 | £1.59 / 26.5p | 90 |
The winner
As you can see from the chart, the results varied a fair bit. But interestingly, the mince pies many of us thought would score highly, actually scored the worst, and vice versa.
So this meant the grand mince pie winner award went to Lidl!
Yes that's right, the cheapest mince pies stole the show, with a total of 122 points. In fact, Lidl's mince pies came first for two out of the three categories - the flavour of the mincemeat, and the quality of the pastry. Comments included 'very sweet' and 'soft pastry'.
And the best bit is, these mince pies really do offer the best value for money at £1.49 for a pack of 12 - so just 12.4p a pie. So it just goes to show that you can't judge a product by its price!
The Co-operative came second, with 119 points, and gained the most points for the overall look of the mince pies. Its pies cost 18.2p a pie. Morrisons - last year's winner - came third. Its pies cost 19.8p per pie.
The losers
What's even more interesting is that the 'posher', more expensive, mince pies - Waitrose, Mr Kipling, and M&S - were the least popular. M&S came last, with just 90 points, and received comments such as 'cardboardy' and 'steer clear'. The M&S mince pies received the lowest score for both mincemeat and pastry.
Comments for the Mr Kipling offering (which came second from last) included, 'Looks like it was last year's' and 'little mincemeat', and these mince pies were regarded as the least attractive to look at.
Meanwhile the Waitrose mince pies gained comments such as 'I reckon this one is really cheap', 'bit crunchy and old' and 'Yuck! I wanted to spit it out'.
The outcome
Now of course, I am not trying to say that this is the most scientific experiment ever. There were only six tasters after all - but as it's Christmas, we're having a bit of fun. We hope you approve.
Of course, ultimately, your favourite mince pie will depend on your own personal tastes - some people prefer boozy mincemeat, others hate it. Some people love dryer, flakier pastry, others prefer it to be a little soggier.
But I think this does show that just because you're paying a bit extra for something, it doesn't necessarily mean it will taste better. In fact, if anything, it seems it's likely to taste worse! So when you're next walking round the supermarket, don't be tempted to choose the more expensive mince pies just because you think they're the ones that will be the highest quality!
Of course, if you prefer, you could just make your own at home and avoid the supermarkets completely. But whichever mince pies you decide to go for, make sure you enjoy them!
Have you had any mince pies yet? Share your experiences about which are the best using the comments box below!
Get help from lovemoney.com
If the festive season is leaving you a little strapped for cash, lovemoney.com can help you boost that income!
First, adopt this goal: Make some extra money
Next, watch this video: How to save when you've got no money
Finally, why not have a wander over to Q&A and ask other lovemoney.com members for advice?
More: The best Xmas food bargains | Bargain booze for the festive season
Be the first to comment
Do you want to comment on this article? You need to be signed in for this feature