Slash your printing costs!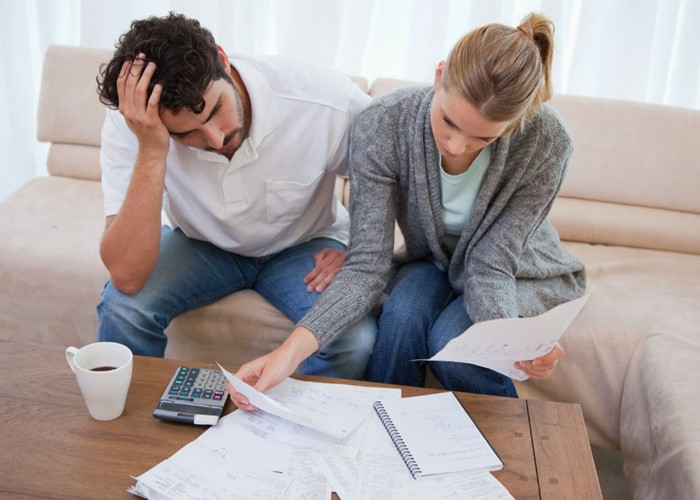 What costs seven times more than champagne? Printer ink! Follow our top tips to find out how you can beat the manufacturers at their own game...
Why are printers like razors? Because printers and razors are both sold for less than they cost to make.
But, as we all know, the manufacturers don't give them away out of the goodness of their hearts - instead, they make up their profits by charging you extra elsewhere.
That's why it costs £10 for four Gillette blades to go in the razor, and £15 for a tiny ink cartridge for your printer.
A report by Which? Magazine actually found that printer ink is seven times more expensive by volume than vintage champagne!
Back in 2002, an Office of Fair Trading report strongly criticised the printer industry, accusing it of a lack of transparency - but it doesn't appear that much has changed since then.
Compatible cartridges
However, there's a way to beat the printer manufacturers at their own game. Many people have worked out how to save with generic versions of printer cartridges.
I do this at home and it works really well. Here's how.
My printer is a Canon Pixma MX850. It takes a grand total of five ink cartridges: the usual black, cyan, yellow and magenta, and then another special kind of black.
Canon sells official print cartridges to match this printer. However, generic manufacturers like InkRite makes non-branded copies that (although Canon would violently disagree) are essentially identical.
Each of the official Canon colour cartridges currently costs a whopping £14.72 at CartridgeSave, but the generic compatible version is only £5.43.
That means that refilling the printer with four official cartridges would cost just under £60 - but using generic versions costs only £22. For me, the cartridges tend to need replacing every couple of months, so it quickly adds up.
The generic cartridges are just as easy to use and fit - I've used them for several years with no problems. Both the generic and the official cartridges are exactly the same volume, around 13ml of ink, and promise 420 pages' worth of printing.
And the quality seems to be more or less the same. Canon might claim that the generic ink is cava compared to champagne - but personally I find it hard to spot any difference at all!
Over the lifetime of a printer, the savings become substantial. Which? magazine calculated that someone who prints several photos and text pages each week would spend £252 over three years with official Epson cartridges, but only £78 over three years with generic Print-Rite cartridges.
Things to check
Using generic cartridges hasn't caused me any problems - though the printer manufacturers love to issue dire warnings of clogged print-heads, lower print quality and so on. But they would say that, wouldn't they?
However, if you've had problems with generic cartridges, let us know in the comments boxes below.
It's worth noting that using generic cartridges can invalidate your printer's warranty. So, if you've just bought a brand new and expensive machine, proceed with caution.
The most important thing is to make sure that your generic cartridges are compatible with your printer. Cartridge sales websites, like CartridgeSave or CartridgePeople, should be able to show you compatible cartridges.
Check whether the generic cartridge manufacturer operates to ISO 9001 manufacturing standards. Which? found that good manufacturers for print quality were Print-Rite and InkAgain - but Jet-Tec got the thumbs down.
And when buying compatible cartridges online, check the sales website offers money-back guarantees and warranties on the generic cartridges.
Refill
You can also buy refill kits and fill up your own original cartridges - usually two or three times in total. This is seriously cheap, but messy. It can only be recommended if you've got a steady hand and a knack for DIY.
Know your options
Even with generic cartridges, printing is expensive.
So another way to save money is to know your print options. There's no need to print shopping lists in colour - particularly when a colour page costs roughly 12 times as much as printing in black and white.
For ordinary printing, use 'draft' print quality, and grayscale rather than colour options. To save paper, print on both sides.
You may object that it's fiddly choosing these options every time - who has time to click and choose the right checkboxes each time they print?
But in fact, it's easy to set up these options as default. In Windows, open the Control Panel, choose Printers and Faxes, and right-click your printer. Now choose the options you need (grayscale, duplex, draft quality) and save them as the default. See this video guide from PC World.
Even more niftily, you can set up virtual copies of the same printer - then it's really easy just to choose 'cheap' or 'top-quality' each time you print.
If you've got multiple paper trays in your printer, you can also control the quality of the paper that you use. Put the expensive glossy stuff in one tray, and the cheap or recycled stuff in another, and add the paper trays to your default settings.
Booklet printing saves even more space than duplex, and makes long documents much more readable.
Printing web pages can use up lots of paper - we've all watched in horror as the printer spews forth 10 sheets of nearly-blank paper. So before printing from the web, check File > Print Preview to make sure that the page looks okay in print mode. If it doesn't, use the free PrintWhatYouLike.com website to select the bits of the page that you need.
So, that's how to beat the printer manufacturers. Now, all we need to do is find a generic Gillette razor blade...
Get free help from lovemoney.com
If you're looking for more financial tips about computers and printers, we can help.
First, adopt this goal: Kit out a PC for free
Next, why not have a wander over to Q&A and ask other lovemoney.com members for hints and tips about what worked best for them?
More: Get free stuff from the internet | How your PC can entertain you for less
Be the first to comment
Do you want to comment on this article? You need to be signed in for this feature