305 compelling reasons to compare car insurance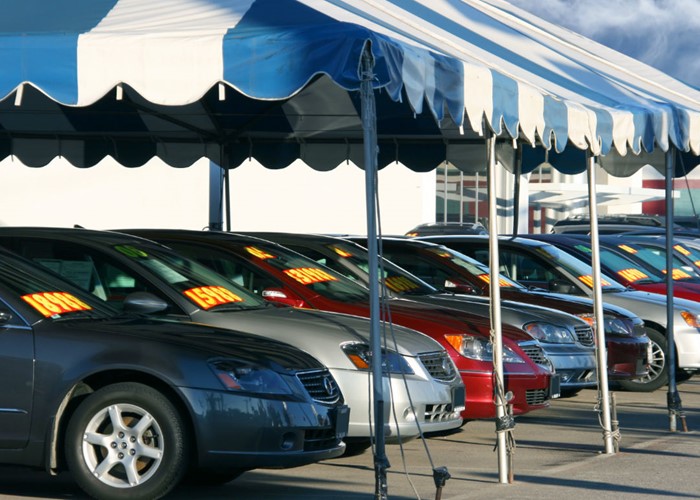 There are many good reasons to compare car insurance each year - even if your renewal premium stays the same!
Reason 1) If you don't, you'll get ripped off
I looked all over the Internet searching for quotes for a hypothetical 34-year-old who had an accident four years ago and drives a Nissan Primera, and found that he might pay from £300 with the cheapest insurer to over £800 with the most expensive.
This difference in car insurance quotes is not unusual and it's often much bigger. When I worked in the industry, the difference from one provider to another was often seven times, with one provider charging £300, another charging £2,100, and dozens of other providers charging everything in between.
Reason 2) Prices vary widely
It's not just the price differences when you compare that is astounding, but the differences from year-to-year.
When you've found the insurer that is cheapest for you, it doesn't end there. As time goes by, your profile changes. What's more, insurers revise their criteria constantly. Both these things mean that from one year to the next, it's rare for one insurer to remain the cheapest. I re-ran my tests after my 34-year-old had aged a year and the claim had become more than five years old. The insurer that had been cheapest for him previously moved down seven places!
Car insurers are under immense pressure to compete for business, which is why they have to deeply discount prices to newcomers, yet on average they get just two more years out of us, because we tend to switch provider every three years. (In comparison, home insurers typically get to keep us for ten years.)
Reason 3) Loyalty doesn't pay
The reality is that the car insurance industry makes a loss, and it has done every year for more than a dozen years! Car insurers only manage to make money by cross-selling other products and by investing our premiums.
Put all these things together and it's understandable, then, that insurers don't treat existing customers so well. They have to charge customers in their second and third years more than they charge new customers. Often you'll see your premium go up 20% to 30% in the second year, and some insurers have a policy of doing this automatically, as you readers often report to us.
Reason 4) Your current policy may offer bad value
One sneaky trick that smarter insurers and brokers use is to keep the price you pay the same in the years when insurance is getting cheaper. (This happens more often than you'd think, i.e. when road safety is improving, when insurers' investments are doing well or when insurers negotiate better deals with their repairer network. Don't forget that changes in our own circumstances - and we all get a year older every year! - often makes us less of a risk, too.)
When the insurer keeps the price the same, we customers feel very happy that our insurance hasn't gone up, when in reality a comparison would show that other insurers are now cheaper or indeed that new customers to our own insurer would pay less.
Similarly, don't get excited if a rival car insurance company offers to beat your renewal quote. Watch this video instead, to find out why beating the renewal quote is nothing to shout about.
Reason 5) Big increases are on the way
Whilst prices often stay the same or even fall, right now they're rising faster than they have done in 15 years, according to the AA. Understandably, investing our premiums has not been profitable for insurers in the past two years and so something had to give. It's likely that it will give a bit more. Some insurers will need to make larger increases than others and your insurer may be one of those. That's just one more reason to shop around.
Reasons 6 to 305) It will save you money
AA Insurance publishes a quarterly record of car insurance prices. In its latest report it shows that people who shop around pay, on average, £300 less each year, whether they want comprehensive or third party, fire and theft cover.
Three hundred extra pounds in your pocket equals three hundred more reasons to compare car insurance every year!
Price isn't everything
Price isn't everything. It may be that, when you compare again, you'll find an insurer that is no better on price but offers a better policy to your existing one. When using our car insurance comparison tool, for example, once you get to the results page, ensure you filter your results (using the panel you'll see on the left-hand side) by what you want in your policy, which may be a courtesy car or windscreen cover - which are not always standard on comprehensive policies anymore, legal cover, breakdown cover, or whatever. Don't forget to look at the total excess you'll have to pay too.
Slash your car insurance premiums
It's easy to cut the cost of your car insurance premiums. First, follow our car insurance action plan and then, adopt this goal: Cut your car costs. Then, watch this video: Keep it simple.
Finally, why not have a wander over to Q&A and ask other lovemoney.com members for hints and tips about what worked best for them?
You could save hundreds if you compare car insurance through lovemoney.com
More: Make a successful car insurance claim | 12 tips to drive down your car insurance costs
Be the first to comment
Do you want to comment on this article? You need to be signed in for this feature