The best way to shop online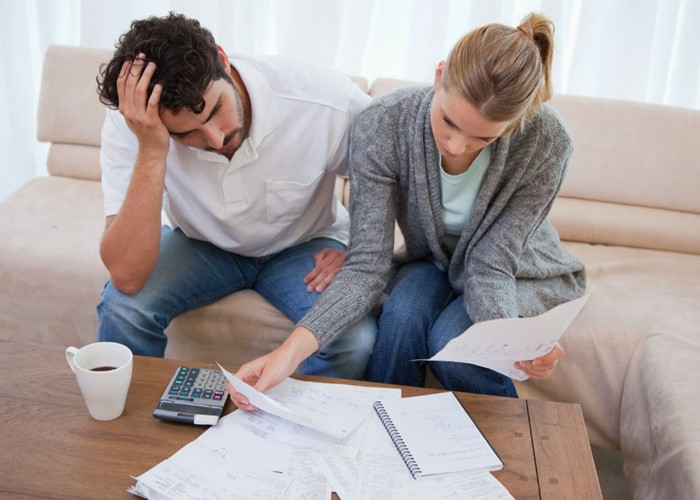 Find out what is the best way to shop online, according to our poll of lovemoney.com readers - plus we reveal lovemoney.com's favourite cashback website, as voted for by you!
These days, shopping online is so much easier than having to tackle the crowds on the high street. Everything you need is in one place, and there's no need to waste time and energy marching from one shop to the next.
But apart from saving you time and energy, did you know that shopping online can also save you money - or rather make you money? And that's all thanks to the wonders of cashback websites.
So in an attempt to find out how many of you know what cashback websites are and how many of you use them on a regular basis, we surveyed lovemoney.com readers! And here are the results...
Cashback kings?
Readers of lovemoney.com are generally pretty financially savvy. But despite this, 33% of the 1,087 lovemoney.com readers surveyed said they hadn't even heard of "cashback websites". Of those who had, 40% said they had never used one. When we asked why not, many of you (43%) said you didn't understand how they worked, while around a quarter of you didn't think cashback would be available on the products you buy. A further 7% of you didn't think using a cashback website would save you any money, and just 3% of you didn't see the benefit.
Well take it from me, cashback websites definitely do save you money if you shop online, because they allow you to earn money back for every purchase you make. All you have to do is use your chosen cashback website website as a gateway to all your online shopping.
How cashback websites work
I explain exactly how cashback websites work in this recent video: Cash in on cashback websites. I really recommend you watch it, as it's by far the easiest way to get to grips with how they work.
But for the technophobes out there, here's a written explanation: every time you want to make a purchase, you simply check to see if that particular retailer is listed on the cashback website, and if it is, click on the affiliate link shown. This will take you through to the retailer's site, where you can make your purchase as usual.
So, you're not actually buying the item from the cashback website itself, but your purchase will be tracked, using a cookie (which is sort of like a little note your web browser makes), and then linked back to the cashback site.
It's this tracking cookie that earns you cashback. The retailer pays the cashback site for introducing you as a customer, and the cashback site passes that payment onto you.
If you've never looked at one before, have a browse of websites such as Quidco, TopCashBack, GreasyPalm, and Rpoints. All you have to do is choose which one you want to sign up to, register, and start shopping!
What you need to know
When choosing which cashback website to register with, have a good look at the terms and conditions of the site, as membership details can vary. For example, Quidco charges a £5 annual admin fee, which it claims by keeping the first £5 cashback earned. So if you don't earn any cashback over 12 months, you don't have to pay this fee.
More straightforwardly, however, TopCashBack, Rpoints, and GreasyPalm are all free to join.
And if you're worried about whether you'll be able to get cashback on the things you buy, don't be! That's because there's a whole host of retailers listed on these websites. So whether you're after CDs, DVDs, books, flowers, a new TV, a mobile phone, or clothes, you're bound to find that you can earn cashback.
Some cashback websites will also allow you to earn cashback on the high street. Quidco, for example, launched a new scheme last week to allow customers to earn money back when you shop in-store at selected retailers. Stores taking part in the scheme include Austin Reed, Sports Direct, Halfords, and even Little Chef, Greene King Pubs and Cineworld.
All you have to do is register a valid debit or credit card and shop as normal with your registered card. Every time you shop in one of these retailers, you'll receive cash back!
So for minimal effort, you can enjoy cash back on everything (or most things) you buy.
Your favourite cashback website
Generally speaking, Quidco offers the most competitive deals. And according to our poll, almost half of you (44%) said Quidco was your favourite cashback website. In second place came TopCashBack with just under a quarter of the votes (23%), and in third place came GreasyPalm with just 7% of the votes.
Overall, out of everyone who uses a cashback website, more than three-quarters of you (80%) said you were either very satisfied or fairly satisfied with the cashback service you've received. Only 6% of you said you were dissatisfied, and 14% were neither satisfied nor dissatisfied.
What's more, a whopping 66% of you said you would definitely recommend a cashback website to a friend, and 20% of you said you would probably recommend one to a friend. So I think this shows using a cashback website really is worth it.
Loyalty pays
Finally, we asked you whether you'd be more likely to shop with a retailer if it was offering a deal on a cashback website. And 37% of you said that yes, you definitely would, while 40% of you said yes you probably would.
So overall, it's pretty clear that cashback websites can certainly influence how people shop. And they can also make shopping online much more rewarding.
Final tips
If you do decide to join up to a cashback website, the following tips might come in handy:
When buying an item, use a price comparison site such as Kelkoo or Sccope to find the best price. Then use your cashback website to see whether your chosen retailer is listed.
Clear your cookies, as this one of the main reasons why cashback transactions fail to track. Quidco offers a step by step guide to ensure you don't lose out on your cashback.
Don't navigate away from the page while you shop, or type in other addresses in your browser window. Cashback websites have special affiliate links which enable them to track your purchase. So if you break this chain, the trail will be lost.
Bear in mind that cashback websites can take two to three months to pay out once you've completed a transaction.
Don't forget, you can find out more ways to make some extra money by adopting this goal.
Have a wander over to Q&A and ask other lovemoney.com members for tips about using cashback websites and which ones have worked best for them.
Use a cashback credit card to pay for your purchase and you'll increase your cashback rate even further. Read all about cashback credit cards.
Not yet watched my cashback website video? Well what are you waiting for? Watch it now!
More: The top five worst card scams | Twelve cracking credit cards for spending
Be the first to comment
Do you want to comment on this article? You need to be signed in for this feature