Watch out for this recruitment scam!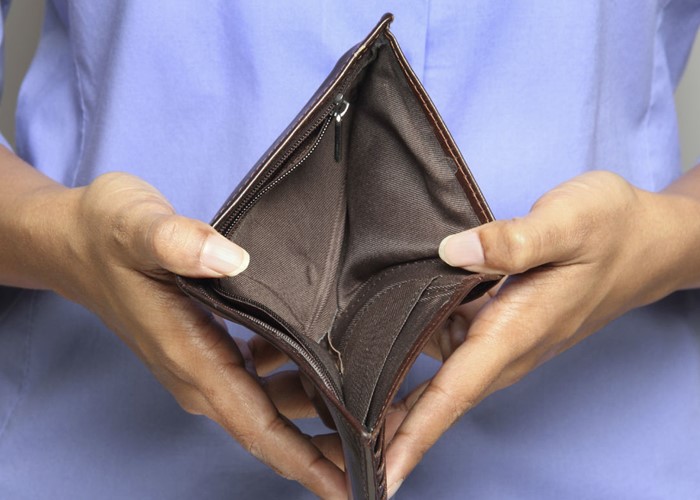 If you're on the job hunt and are considering signing up to a recruitment website, be careful.
If you're looking for a job at the moment, it's no easy task. Figures out this week show that unemployment now stands at 2.46 million.
So it's no wonder that many jobseekers, graduates in particular, are turning to the internet in order to find work. But while there are many genuine and useful job sites out there, there are also scamsters looking to make money out of desperate jobhunters.
So what should you watch out for?
Fees and charges
The first thing to keep an eye open for is sites that are after your money.
Dodgy recruitment websites reel people in by advertising seemingly great jobs, and all you need to do to apply is send in your CV. Next, the site contacts you saying you look like the perfect applicant, the only problem is your CV - it needs re-writing. Luckily the site can do this for you: for a fee, of course.
The Guardian recently ran a story about a website called employeruk.com. The site advertises hundreds of graduate jobs, mostly in marketing. According to the Guardian, one applicant emailed the site his CV and was then plagued by calls offering to re-write his CV for £99. The applicant refused to hand over his card details and started to doubt whether the job advertised even existed.
A quick look at employeruk.com shows that CV re-writes are not the only "service" it offers. For anything from £30 to £80 it offers everything from a CV health check, to application form completion and interview coaching.
For those jobseekers with money to burn there are also a range of packages costing up to £550. These deals include services such as a professional written CV, a detailed telephone consultation, pre-interview preparation and career support.
But given the general level of grammar, spelling (often Americanised such as "specialized" and "personalized") and writing skills on the site, I'd think most graduates could do a better job on their CV themselves or with the help of their university careers service.
And as for whether the jobs themselves actually exist, who knows?
Genuine recruitment websites make money when they actually place a candidate in a position as the recruiting company will pay them a commission.
Identity theft
Your CV contains lots of personal information about you. It has your name, address, phone numbers, email address and date of birth for starters.
It will also contain details of your education and work history. Some people even put their National Insurance number, place of birth and marital status on their CVs - and even genuine recruiters or employers don't need to know this stuff at the application stage (if at all).
So uploading or sending your CV to a site you know nothing about could be putting you at serious risk of identity fraud. If you do upload a CV to a site that looks genuine, keep it brief. There's no need to put your full address (the town will do), date or place of birth or marital status.
You can include an email address but consider setting up a separate one for your job search in case you're plagued by emails from online recruiters keen to sell you their "services".
How to stay safe
If you're using online recruitment sites here are a few things to look out for:
Beware of any sites that ask you to hand over cash either for CV services, interview coaching or preferential treatment.
Be wary of sites that won't confirm which employer they're working on behalf of - in some cases the job might not exist or they won't actually have a relationship with the company concerned.
Check out the average salary of jobs you're applying for - if the salary is much higher than you're expecting, be suspicious.
Check the small print. Many dodgy recruitment sites are located abroad. And look out for bad spelling and grammar - often a sign of a scam; genuine websites will hire professional copywriters to write top-notch copy.
Good luck!
Get help from lovemoney.com
If you need help to protect yourself from fraud, or you've fallen victim to a scam, why not ask a question on Q&A where lovemoney.com members can give you advice on what worked best for them.
Or watch our videos: The biggest financial rip-offs and Watch out for this debt rip-off to find out more about scams and swindles to avoid.
Finally, if you know of any scams yourself, please share them using the comments box below. That way, other lovemoney.com readers can benefit from the knowledge you share.
More: Don't get ripped off by this employment scam | Six things you must do if you lose your job
Be the first to comment
Do you want to comment on this article? You need to be signed in for this feature