Get free stuff from the internet!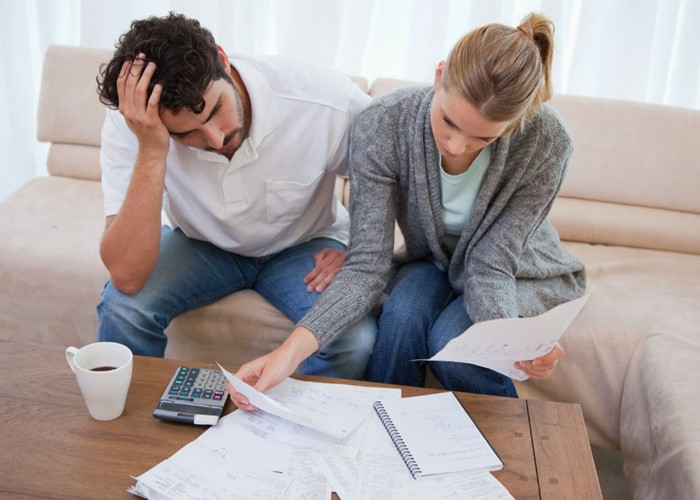 From Twitter to Freegle, there's a load of ways to get stuff for free on the net!
With Christmas coming up, a family to buy presents for, and a wedding to finish paying off, things are a teeny bit tight financially at Chez Fitzsimons.
Which is why I am making the most of any opportunity I see to get my hands on something without having to hand over any of my hard-earned cash (obviously, that doesn't mean I'm going out stealing!).
Luckily there are a load of ways to take advantage of the net to get free stuff. Here are my top tips!
Get on Twitter!
Hard to believe I know, but Twitter does actually serve a purpose besides finding out what Stephen Fry is up to at any given minute.
It can also be very useful at getting stuff for free, through competitions. One of my friends became something of a Twitter celeb a couple of months ago by winning a laptop, while just last week I won a cookbook specialising in budget recipes - very frugal!
The competitions are always very easy to enter. With the laptop competition, all my friend had to do was re-tweet the company's message, promoting the competition. And with my cookbook, all I had to do was be one of the first 25 people to email the book publisher. Dead easy!
So get yourself on there and keep an eye out for the firms running competitions. If you are a fan of cookbooks for example, it might be an idea to check which publishing houses have Twitter accounts, and start following them. Similarly, if you are after electrical goods, search out the companies you like.
A good way to keep on top of whether there are any interesting competitions on the go is to keep an eye on the trending topics on the right hand side of the screen.
Freebie websites!
My personal favourite feebie site is Hot UK Deals, which has a section dedicated to which items you can get absolutely gratis. Some of the freebies available this week include cinema tickets to free showings of films like An Education and Bright Star, to free songs by the Prodigy. It even has a free potty training chart, though the less said about that the better...
I also like Freebielist.com, which lists the latest freebies available in the UK. What I like about it is that it doesn't just handle things like competitions or free gym trials, but it also has a load of useful stuff for your computer or mobile phone, from free games to anti-virus software.
Bobsfreestuffforum.co.uk is another popular forum, with a host of users sharing tips on where to get all sorts of free goodies, from grooming products to downloads. Others to have a look at include MagicFreebiesUK and BritishFreebies.co.uk.
Unsurprisingly, there is a fair bit of duplication of deals across the sites, but it is worth keeping an eye on them, as occasionally they will spot a little gem that has escaped the attention of their rivals!
The final website that is always worth checking is of course Gumtree, which has a special section dedicated to freebies. When I had a gander earlier today, freebies on the forum included a free haircut (an A-line bob apparently, whatever that is), a free leather sofa, and even a fridge freezer.
You may also want to sign up to your local freecycle or freegle group, so you'll get emails whenever someone wants to offer something up for free in your neighbourhood.
Often you'll have to collect the goods yourself, and the quality can be variable, but hey, it's still free!
Get free money
Cashback websites are marvellous little things.
They work in a very simple way - the sites have agreements with loads of different retailers, and so long as you go to the retailer's site via the cashback website, you will get a percentage of your spend back!
This is shopping you'd be doing anyway, and you get cash back for it! Talk about easy money...
There's a load to choose from, including Quidco, TopCashBack, Rpoints and GreasyPalm. I have accounts with both Quidco and GreasyPalm, but am starting to lean towards GreasyPalm, if only because you get the opportunity to review the retailers on how each the process claiming your cashback was.
A couple of very simple examples from GreasyPalm for you: if you take a free trial with LoveFilm, you get £10 cashback. Cancel the direct debit before the free trial ends, and you get £10, for absolutely nothing! It's the same with the two week trial with Audible. Sign up for the trial, download your free audiobook, and then cancel your membership. £2 for doing nothing!
So there you have it - a number of easy ways to get free bits and bobs, just by using the Internet! I'm sure you all have your own tips and favourite websites, so be sure to share them via the comment box below!
For more top tips on money-saving please follow @lovemoney_com and @Frugal_Friday on Twitter or check out lovemoney.com on Facebook.
More: Don't fall for this sneaky financial swindle | Get free stuff for picking the best deal
Be the first to comment
Do you want to comment on this article? You need to be signed in for this feature