How your PC can entertain you for less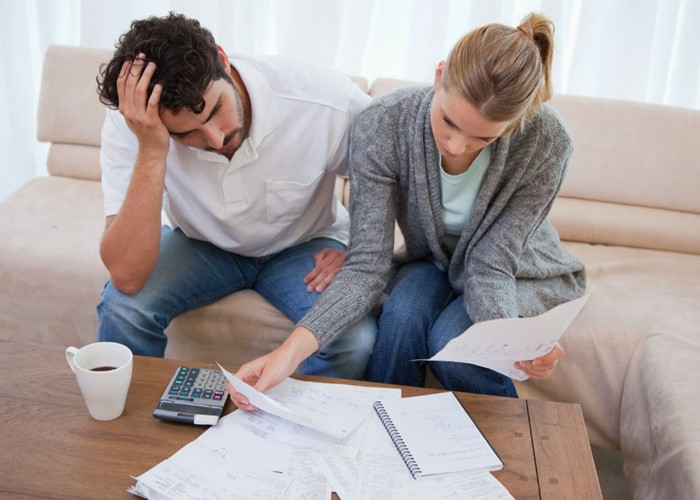 Mark Adams investigates the best free and low-cost options for listening to music, playing games and watching TV on your computer.
This weekend saw 500,000 football fans crack open the beer and crisps and... huddle round the PC . In what rights-holders described as "a landmark moment in sports broadcasting", England's World Cup qualifying game against Ukraine wasn't shown live on any TV channel: instead it was only available as a pay-per-view internet broadcast.
And the experiment appeared to be a success - the internet didn't grind to a halt and picture quality was sharp throughout, if a little grainy in full-screen mode. The event could also be a sign of how our future entertainment habits are set to change - and offer consumers thrifty alternatives to £10 CDs, £40 video games and monthly entertainment subscriptions.
Here, I'm going to take a look at the best free and low-cost entertainment options available via your home computer.
Cheap Music
Online music streaming services are providing consumers with a low-cost alternative to the iTunes pay-per-track model. The two leading players in this new market are Spotify and We7, both of whom allow PC users to legally listen to thousands of free tracks - including whole albums - on demand.
Spotify allows users listen to an online catalogue of six million tracks for free with adverts between tracks or for £9.99 a month an ad-free service. Subscribers can also stream music at a higher bit-rate of 320kps - allowing for near hi-fi quality. One note - the subscription service is available to all, but you may need an invite from an existing user to access the free service.
We7 follows a similar model , allowing users to instantly click and play tracks from a catalogue of nearly one million songs. Both outlets are supported by the major record labels and can boast some significant coups - March saw U2 stream their latest album 'No Line on the Horizon' on Spotify a full week before it hit the shops.
And you could soon cheaply store your favourite tunes on an mp3 player under Spotify's upcoming "rent-a-song" service. This week saw the Swedish firm launch a new "offline" service for customers who pay a monthly subscription that will allow them to store up to 3,333 tracks on PCs, iPhones or Google Android mobile phones. That adds up to 300 CDs worth of music - or £3,000 - but for £10 a month users can "rent" the songs for as long as they keep subscribing.
Cheap Gaming
Console gamers were dealt a blow to the pocket in the summer when publisher Activision announced that eagerly-awaited war epic Call of Duty: Modern Warfare II would come with a recommended price of £55 - £5 more than other Xbox 360 and PlayStation 3 titles. The firm blamed the low sterling / euro exchange rate for the price hike - leading many gamers to seek out low-cost alternatives online.
Leading the way is online gaming portal Steam. Run by Half Life developers Valve, Steam allows users to download a sizable catalogue of cutting-edge games for a free subscription and a typical charge of £25 per game, including current titles such as Championship Manager, Batman: Arkham Asylum and Call of Duty.
And that's not all - the service provides free multiplayer options, free game weekends and heavy discounts on selected titles. You can also access games from multiple PCs - your games are associated with your account, not your computer - while game updates are installed automatically.
Critics of the service point out that new release games are sometimes available more cheaply in physical formats; so if you don't need multiplayer options, you may want to look at less expensive but more straightforward download services.
Among the simpler, cheaper alternatives is Direct2Drive, which offers new releases available for direct download and older games at bargain prices: we found both Command and Conquer 3 and Mirror's Edge available in full for just £5. Older gamers may prefer the classics on offer at Good Old Games - all of which boast super-cheap prices, particularly as UK gamers purchase in US Dollars.
More casual gamers - or people just wanting to kill an hour or two at home - can also find free simple arcade games to play online at Mousebreaker and Miniclip. What's more, attaching your PC to your TV through an HDMI socket or a lead running from its S-Video output could help you create your own low-cost games console!
Cheap Videos
Online on-demand web video is still in its infancy over here - which means that if you want to watch the latest films, TV shows or sports events legally, the opportunities for savings are slim.
And while you don't need a £140 TV licence to watch catch-up television on services such as the BBC iPlayer, you do need a licence if you want to watch live programmes on your computer. And increasingly programmes can be watched online as they are broadcast.
So, the potential savings are small - but there are still some interesting sources of free and cheap video entertainment available online. There's more to Google-owned YouTube than home videos - following the resolution of a rights dispute, tens of thousands of official music videos are once again available to UK viewers to watch for free.
Music fans can also watch new videos, exclusive performances and classic clips from Top of the Pops and The Tube for free on new portal Muzu, which provides content from all the major record companies. Users can create playlists of their favourite videos and clips and share them over the internet through Facebook and Bebo.
Other worthwhile sources of free online video include the social networking site for filmmakers and artists Vimeo, which boasts high picture quality and full HD support, and online comedy channel FunnyorDie. Lovefilm subscribers, meanwhile, can watch thousands of films and TV shows through its on-demand service, with many films available for free.
Finally, of course, you can always watch videos about personal finance right here at lovemoney.com! Every day, we put up a new video about the biggest money issues that affect you. Check them out!
Be the first to comment
Do you want to comment on this article? You need to be signed in for this feature