Save money in every room of your home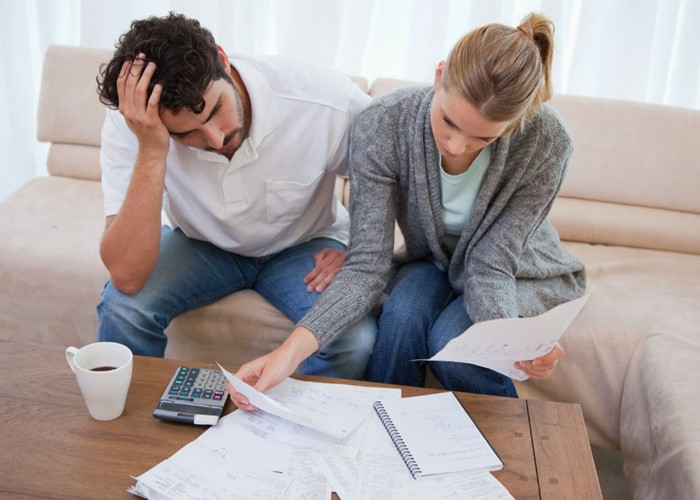 Looking to save money in the home? Here's how you can pocket some extra cash in every room...
Here at lovemoney.com HQ we love nothing more than helping you save money! And what better way to save money than in the home?
So I've come up with a range of tips to help you pocket some extra pennies in every room of your house!
The Hall
For most of us, the hall is where the gas and electricity meter is located. Paying for gas and electricity can work out to be very pricey, but when was the last time you actually thought about switching energy suppliers?
If you fancy saving some money, the first thing you should do is shop around to see whether you can find a cheaper tariff. And a great way to do that is by using our very own price comparison service! Make sure you have a gas and electricity bill to hand so you can easily enter your current tariff and usage, and await the results!
It's worth bearing in mind that it's generally cheaper to opt for dual fuel - so both your gas and electricity comes from the same supplier. And it usually works out cheaper if you select an online tariff.
Find out more in A step by step guide to switching energy.
The Kitchen
When whipping up a feast on your gas hob, make sure the size of the saucepan matches the size of the hob ring as this can save energy, and therefore money. If you see flames coming up the sides of the pan, you either need a bigger pan or a smaller hob!
You'll also save money and energy by turning off the hob or oven a few minutes early (leaving the food where it is) - there will still be sufficient heat for the food to continue cooking.
If you need to replace your white goods, buy new, more energy-efficient ones as this can really help to cut your energy bills and boost your savings. Look for the Energy Saving recommended logo as it's a simple and quick way to find the most energy efficient products. You can compare the prices of energy saving products at the Energy Saving Trust website.
The Lounge
Thick curtains for insulation will help to keep the heat in during the cold winter months. And hopefully this will mean you won't need to leave the heating on for as long, and you'll be able to save money on your energy bills.
If you're not using your television, turn it off. Don't leave any appliances on standby if you're not using them. You can pick up an energy saving device to help you with this - simply plug your TV, DVD player, PC etc into this device and it stops them from spending all day in standby mode.
And if you have central heating, make sure all of your radiators are fitted with thermostats so that you can turn them down when the room is warm enough. Or take a look at this suggestion on gas fires.
The Dining Room
The dining room is of course traditionally the room you eat in - so save money on your food bills by shopping online! By using a clever website called mySupermarket.co.uk you can track how much your shopping would cost at each of the UK's four major supermarkets (Sainsbury's, Tesco, Asda and Ocado/Waitrose). You can then select the basket of goods from the one you choose.
It's also well worth scouring the web for discount vouchers as these can easily shave several pounds off your shopping. Good websites to check out include HotUKDeals, vouchercodes.co.uk and myvouchercodes.co.uk.
On the other hand, if you'd still prefer to do your shop in a supermarket yourself, don't forget to check out deep discounters such as Lidl, Aldi and Netto which keep their shop overheads low, as well as their food prices! Find out more ways to reduce your food bills in Ten ways to slash your supermarket spend.
The Bedroom
If you've got a spare bedroom in your home that you don't really use, why not rent it out?
Under the Government's Rent a Room scheme, the first £4,250 you receive in rent is absolutely tax free. That comes to a little over £81 a week. And the great news is, you don't even have to be a homeowner to take part in the scheme! That said, if you are renting, you must check whether your lease allows you to rent a room out before doing so.
To find out more about this scheme, take a look at How to make an extra £4,250 per year!
The Bathroom
One of the things we use the most in the bathroom is water! Water bills can be very expensive, so it could be worth getting a water meter fitted. By doing this, you will only pay for the water you use, which means you're likely to be more conscious of the amount of water you're getting through and therefore keep your water bill down. You can find out more in The smart way to cut your water bill.
Another way to save water is to avoid having a bath, and take a shower instead. That said, be careful if you have a power shower because it can use more water in five minutes than it takes to fill your bath.
And make sure you don't leave the tap running when you clean your teeth as this can waste a lot of water. Find out more in Eight ways to cut your water bill.
The Garage
Keeping your car in your garage (if you have one) will help to keep your car insurance premiums down.
Alternatively, if your garage is going spare, you could look into renting it out! Good websites to check out include YourParkingSpace and ParkatmyHouse which match motorists looking for parking with homeowners who can oblige.
The Loft
Getting your loft insulated can be a fabulous way to save on your energy bills. In fact, according to the Energy Saving Trust, loft insulation could save you around £150 a year, while cavity wall insulation could save you around £115 a year.
If you're worried about the initial expense of this, it's worth noting that you could be eligible for a government or local authority grant to help you with the overall cost. If you're over 70, for example, you can have your house insulated free of charge, while if you're over 60, you've also got a good chance of getting financial help.
And if you're on certain benefits, you could be entitled to government grants of up to £3,500 to improve your heating and energy efficiency. The scheme is known as Warm Front in England, Warm Homes in Northern Ireland, the Energy Assistance Package in Scotland and Home Energy Efficiency Scheme in Wales.
If you have any more ideas on how to save money in the home, don't forget to post them in the comments boxes below!
More: Six green ways to save money you've never heard of before | Seven ways to save money in your lunch hour
Be the first to comment
Do you want to comment on this article? You need to be signed in for this feature