It's the end of the credit crunch!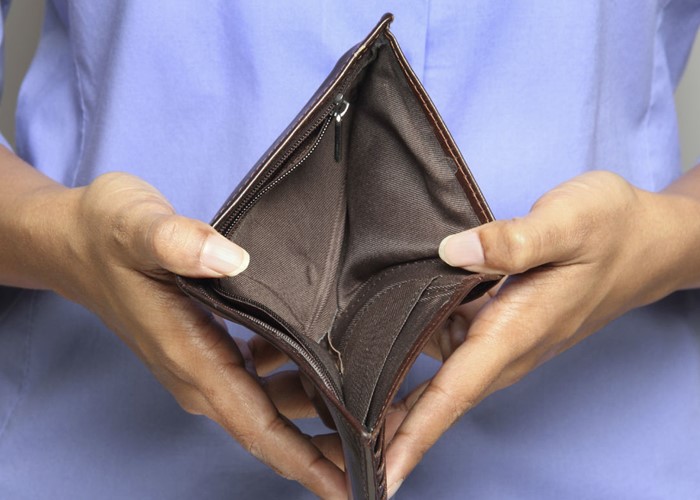 Forget the doom and gloom of recession -- things are about to get better, at last!
It's been a miserable two years for many of us but the one certainty of a recession is that it will end.
Maybe not today, maybe not tomorrow, but soon. And there is an increasing feeling that things are already starting to improve.
Many believe that the UK will officially come out of recession this year -- indeed the Prime Minister is banking on it with a general election looming.
But what are the recent positive signs and do they have any 'stickiness'?
Green shoots
1) More money being lent
According to the Bank of England, total net lending to individuals rose by £0.7bn in August. The 12-month growth rate dipped back slightly but still stands at 0.8% higher than last year.
Within those figures, net lending secured on dwellings (i.e. mortgages) rose by £1bn and the annual growth rate increased slightly to 0.9%. This is significant as after continued growth in 2009 there had been a small dip in July, but this week's figures suggest it was a one-off. Phew!
2) High street banks leading the charge
Lending is up overall but it is even more pronounced when you look at the figures from the high street banks which are lending the lion's share of mortgages at the moment. The British Bankers' Association figures reflect this.
It reported that 38,095 mortgage applications were approved in August, 81% higher than this time last year, and said that mortgage lending has grown by 4.6% over the last year.
Indeed for the main high street banks, lending is back to early 2008 levels.
3) House prices recovering
There's plenty of positive house price data about, with most of the main indices showing a rising market over the last six months.
This week's Land Registry figures were pretty flat showing a slight 0.1% dip in August and a year-on-year drop of 9.4%. That doesn't sounds too cheery but it has reduced from an annual drop of 16.3% in February. In other words prices are pulling back.
Not convinced?
OK, here's some unequivocally positive news.
4) Mortgage-backed securities are back
Last week, Lloyd's Banking Group made the first European residential mortgage backed securitisation deal in a year. This means it was able to package up some of its mortgages (the squeaky clean ones) and find investors that were willing to invest in them, giving the lender more funds to lend. And industry rumours suggest that another large RMBS deal will happen before the end of the year. It's pretty dry and complex stuff but securitisation is absolutely crucial if we are to see volume lending resume in the UK. Last week's deal was a shot in the arm for the mortgage market.
5) Lending boost
More good news last week from HSBC which pledged to lend £500m more to those needing to borrow 90% of a property's value (borrowers with just a 10% deposit). This sector is currently severely restricted and borrowers -- usually first-time buyers -- have a limited choice of expensive products. HSBC lending more 90% mortgages is very welcome news, especially as the bank has such keen rates.
6) We are investing again
There is little that illustrates renewed confidence more than investors parting with their money, and the August figures from the Investment Management Association (IMA) make very pleasant reading.
It recorded the highest August net retail sales of investment funds on record, with net ISA sales positive for the sixth month in a row. Plus total funds under management reached £439 billion, the highest they have been for over a year.
7) Shopping till we drop
Finally, retail sales rose unexpectedly in September, bouncing back to their strongest level for five months, matching April's Easter high.
They are also expected to hold steady in October, and retailers are encouraged that conditions are stabilising.
Flies in the ointment
Of course, it's not all good news and it wouldn't be difficult to find economic stats that paint a far gloomier picture. That's why there is such uncertainty at the moment. Unemployment for example is still rising and hit 2.47 million last month -- almost 8% of the working population. It's expected to top three million next year and this will inevitably impact on the wider economy.
The Council of Mortgage Lenders has also pointed out that some of the initiatives put in place to support the economy during the credit crunch are due to end or be scaled down in the coming months and years. And although stability is returning, the ending of these measures could upset the housing applecart.
For example:
Stamp Duty holiday due to end: The Stamp Duty holiday has been in place since September last year on homes up to £175,000. It was introduced to boost activity but the threshold is due to be brought back down to £150,000 on 31st December this year. It is difficult to predict the effect this will have on the property market though it is clearly going to affect sales of property around the thresholds.
Change in rate for Income Support for Mortgage Interest: Last September the Government increased the maximum rate at which mortgage interest can be paid to 6.08%, and this is due to be reviewed this December. If reduced it may not fully cover the mortgage interest of those who qualify for the support. With the number of possessions expected to rise the Council of Mortgage Lenders says out that there should be no complacency over the need to help borrowers in difficulty.
End of funding support: The asset-backed securities guarantee scheme, designed to encourage investors is due to end in October. And the drawdown window of the credit-guarantee scheme which has proved invaluable in maintaining funding for lenders is set to close in December. Renewed confidence from investors could mean that there isn't a huge impact from these two closures but if the market were to deteriorate suddenly, they may be needed.
Despites these possible problems, I'm still of the belief that the positives outweigh the negatives and that we are beginning to see the end of the credit crunch, even if recovery is going to be slow.
Compare mortgages with lovemoney.com
Be the first to comment
Do you want to comment on this article? You need to be signed in for this feature