My top five instant access savings accounts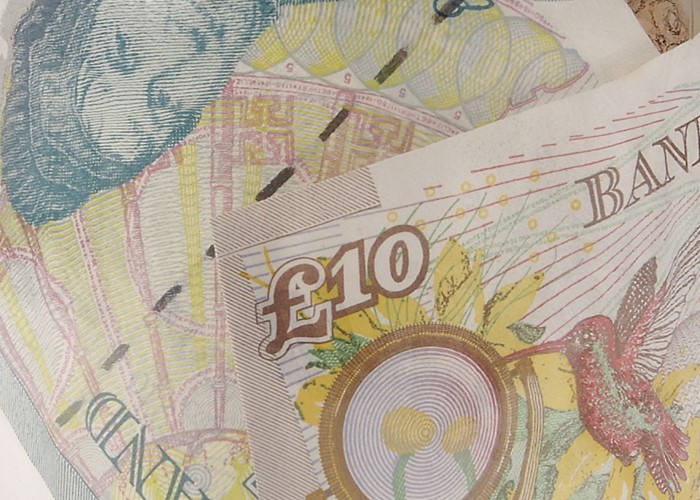 We scour the market for the very best instant access accounts on offer.
The UK's worsening employment situation means that saving for a rainy day has become even more important.
Unfortunately, many of us are just not in the financial position to squirrel away big chunks of cash in bonds. And if you don't know where your finances will be next month, you may have decided a regular savings scheme isn't for you.
This is where a good instant access savings account can make all the difference. This sort of account allows you to save as much or as little as you want, when you want.
The best allow you to get your mitts on your cash as and when you need it, with no withdrawal fees or penalty charges.
Instant access account interest rates can't compare with their bond or regular savings equivalents - the price you pay for flexibility. However, pick the right one and you could still make a tidy little sum in interest payments.
I'm going to highlight the best five instant access savings accounts currently on the market. I'll concentrate on those paying the top rates of interest, and look at the pros and cons of each - so you can choose the one that best fits your needs.
My top five picks
To keep things consistent, all the accounts I've chosen can be started with an initial investment of just £1.
And unless otherwise stated, all allow you unlimited withdrawals with no penalties.
Account

Interest rate (AER)

Min/max deposit

Interest paid

How the account can be operated

3.3%

(includes 2.25% fixed bonus for the first year).

£1/

£1 million

Monthly

By post, over the phone or online.

3.2%

£1/

£1 million

Monthly

Over the phone or online.

Birmingham Midshires Telephone Extra

3.15%

(includes 2.65% fixed bonus for the first year).

£1/

£1 million

Monthly or yearly

Over the phone only.

Lloyds TSB Incentive Saver

3.04%

£1/

£50,000

Monthly

In branch, over the phone or online.

3%

(includes 1.75% bonus for the first year).

Balances over £100,000 earn 1.25%

£1/

£100,000

Yearly

Online only.
The nuts and bolts
Now let's have a look at each of my choices in more detail.
First place: My gold medal goes to the Flexible Saver Issue 6 from Citibank, which offers an excellent market-leading rate of 3.3% AER.
Just bear in mind that this juicy rate includes a fixed, 12 month bonus of 2.25%. After this period, Citibank's variable underlaying rate applies - which is currently a measly 1% AER. This means you'll probably have to jump ship after a year to find a more competitive rate.
The other main caveat is that unfortunately, this account is only available to new customers; if you already have a savings account with Citibank you'll have to think again.
Runner-up: I think it's difficult to choose between Citibank's offering and my second pick: The Savings Account from ING Direct. This does offers a slightly lower rate of 3.2% AER. However, its major advantage is that this rate is guaranteed for 12 months.
The rates on all the other accounts are variable (excluding the fixed bonus elements) and so theoretically they could fall at any time. With the ING account, you can rest assured you'll earn 3.2% for the next year.
However, after this period, the rate will sink to the ING Direct Savings Account variable rate (currently just 0.5% AER) so at that stage you'll need to change horses again.
And of course, the ING account could be left behind if other easy access account rates actually go up. Finally, as with the Citibank account, the 3.2% rate is only available to new ING savings customers. Grrr!
The best of the rest: My third choice is the Telephone Extra account from Birmingham Midshires, which pays a decent rate of 3.15% AER.
Just bear in mind the hefty 2.65% 12 month bonus (meaning you'll almost certainly need to 'ditch and switch' after a year). It's also worth nothing that this account can only be operated over the phone, so it won't be suitable for fans of online banking.
In fourth place is the Incentive Saver account from Lloyds TSB. It offers a fairly decent 3.04% AER; but it does have a couple of nasty restrictions attached which make it not that easy to access after all.
The most serious is that you won't be paid any interest for months during which you make withdrawals.
Bringing up the rear is the Tesco Personal Finance Internet Saver, offering a flat 3% AER and including a 1.75% bonus for the first 12 months.
While this rate isn't bad, it isn't great either - so this account is really only worth going for if you have good reasons to steer clear of the first four I've mentioned.
Another instant access option
When it comes to flexible saving, it's also worth thinking outside the box. At the moment, the in-credit rates offered by certain current accounts are actually higher than those of the savings accounts I've mentioned.
And - in the nature of current accounts - they allow you to make withdrawals at any time, penalty-free. On the downside, however, these accounts do operate various balance limitations and other restrictions, so they won't be right for everyone.
One of the most impressive in-credit rates is offered by the Alliance & Leicester Premier Direct Account. It pays a very juicy fixed rate of 6% AER - for one year only - on balances up to £2,500.
Bear in mind that the rate is just 0.1% on balances over £2,500. And you'll need to transfer your direct debits and standing orders over from your existing current account, and pay in at least £500 a month.
Happy saving!
More: Britain's worst savings accounts! | Seven ways to boost your child's savings
Compare savings accounts with lovemoney.com.
Be the first to comment
Do you want to comment on this article? You need to be signed in for this feature