Don't get caught out by this new fraud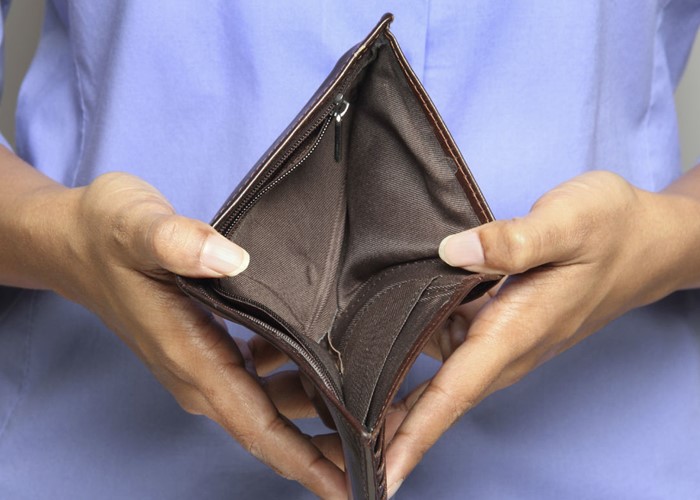 Fraudsters are always on the hunt for new ways to steal your identity. And their new technique involves your mobile phone.
Have you ever had a bill drop through the mail which is a lot higher than you expected?
I know I have, and while in most cases there is a completely reasonable explanation, for thousands of Brits across the country these higher-than-usual bills are the confirmation that they have fallen victim to fraud.
The latest form to fall under the national spotlight is mobile phone identity fraud.
A report last week from fraud experts CIFAS revealed it had seen a massive 74% rise in mobile phone fraud in the first half of this year, compared to the first half of 2008, highlighting it as a growing area of identity theft.
As such, it's one form of fraud that you need to be on your toes about, and clear on what you need to do to protect yourself.
How it works
The first thing the fraudster needs to do is obtain your personal details.
This can be done in a variety of different ways, from nicking a bank statement from your trash, to posing as a bank or firm that you have dealings with and getting you to answer the usual security questions (place of birth, mother's maiden name, etc).
Once they have that information, they speak to your mobile phone operator - posing as you - and add additional handsets to your account, running up massive bills. Because mobile phone firms are happy to send out handsets to any address, and not just a billing address, the fraudsters have an easy way of getting hold of these dodgy goods, without you knowing about it.
And chances are, the first you will know of it is when you start getting suspiciously high bills from your operator.
Tip of the iceberg
CIFAS is pretty concerned about the figures, because it doesn't believe they yet present the full picture, as members of CIFAS only file cases of confirmed fraud, rather than all suspected cases.
It's also a concern because while the fraud may start with your mobile phone, once the fraudsters have your details, there are all sorts of things they can do with them, leaving a trail of devastation all over your precious credit record.
And that can take an awful long time to clean up.
How to protect yourself
The simple way to protect yourself against all forms of identity fraud is to be extremely vigilant in ensuring you don't give out your personal details willy nilly.
The first step here is ensuring that all documents with any of these details are properly shredded before they go into the trash (or recycling bin if your council is as hot on green issues as mine is).
Make sure there is no earthly way a would-be fraudster can make out who you are from your mangled post.
You also have to be on your guard whenever you get an email through from a financial firm, or firm you might have dealings with, asking you to confirm certain user details.
Most of the time these emails are just a very sneaky trick on the part of the criminals called phishing (while there is even a text message version now as well).
Invariably they will send you a link to a website where you can enter your details - a good rule of thumb is that if the website does not display a padlock in the address bar at the top of the page, it is not safe, so do not, for any reason, enter your details!
Check those bills!
If you're anything like me, you can be a bit lazy when the bill comes through, particularly if you pay by direct debit. I know there have been months when my phone bill has looked a bit large, but I've thought nothing of it. Must have sent a lot of texts that month, or spent too long on the internet.
This is a stupid thing to do!
Whenever you get a bill, you should always, always, always go through it carefully, checking that there are no suspicious or unexplained items. And if there is anything at all vaguely suspicious, make sure you immediately contact the firm to find out what the payment relates to.
Yes, it's a hassle and a chore, but it's this sort of vigilance that will minimise any damage that a fraudster can do.
Report anything suspicious!
You would think this is just common sense, but too many of us don't do anything about our suspicions. If you get a questionable email you should always contact the firm in question, while if you think you may be a victim of mobile phone fraud, you should not waste any time in contacting your provider.
I'd also recommend getting in contact with Identitytheft.org.uk and Stop-IDFraud, two organisations doing a huge amount to raise awareness of this issue.
Keeping vigilant in checking that your hard-earned cash is going where it should be is essential. You cannot afford not to do so.
More: The best mobile phone deals ever! | Oops, I Committed Mortgage Fraud!
Be the first to comment
Do you want to comment on this article? You need to be signed in for this feature