My 11 favourite moneysaving websites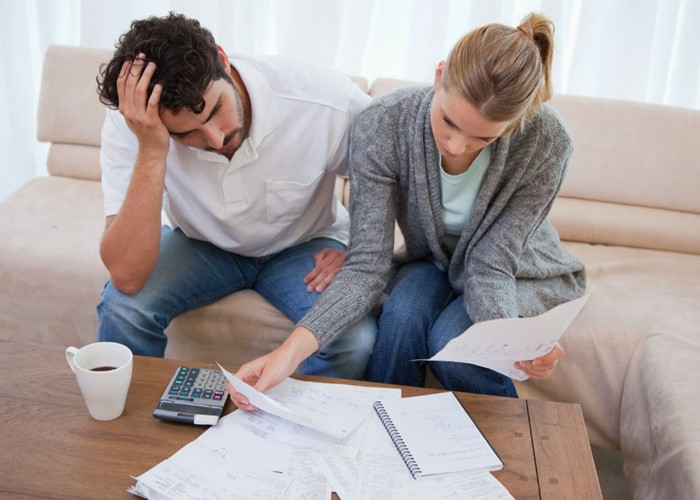 Serena Cowdy rounds up the websites that could save you a small fortune.
A good friend of mine - an older lady - is pretty internet-shy. However, she has recently bought her first computer, and after much persuasion, her family has convinced her that she could save a heck of a lot of time, effort and money by surfing the web.
If you're a net novice it can be difficult to know where to start looking for all those tools and all that great advice.
To help beginner surfers get on the right track, I've put together a guide to my 11 favourite moneysaving websites. Remember, all these sites are entirely free to use.
1. My Supermarket
MySupermarket is a grocery comparison website that lets you compare the price of the items on sale at Tesco, Sainsbury's, ASDA and Ocado.
It makes it easy for you to pare down the cost of your overall shopping basket - and you can actually buy your goods online via the site, too.
2. Hot UK Deals
Over the last few years, dozens of discount code and voucher sites have sprung up, all promising to save you a fortune.
My favourite is HotUKDeals. Its tagline - 'deal anarchy for the masses', nods to the fact that the 'hot tips' are posted by consumers, for consumers, with no self-promotion allowed.
Anyone can join, and it's a great place to find up-to-the-minute recommendations about the best bargains and biggest discounts around.
3. Amazon
Amazon sells a huge range of new and used goods from thousands of different retailers and individuals. Its prices usually beat those of high street shops hands-down.
Read Online shopping is cheaper to find out how much you could save by shopping online for ten popular items.
4. Kelkoo
Kelkoo is one of several good price comparison websites that allow you to track down the very best deal on a particular product at the touch of a button. The site will sweep retailers with an online presence, and hunt down the item you want at the cheapest price.
It's a good idea to use more than one comparison site (to compare the widest possible range of retailers) so for maximum coverage, try using PriceRunner as well.
5. Freecycle
Freecycle is the original community freebie site - and in my opinion, it's still the best. In a nutshell, people join their local Freecycle community online, and use the site to give away items they no longer want.
That could mean anything from bicycles and sports equipment to baby clothes and furniture. As a Freecycle member, you can also post 'wanted' notices to ask for items you need.
One of the aims of the project is to stop perfectly useable goods being turned into landfill. Everything is entirely free - just make sure you give something back when you can, to keep everything nice and balanced.
6. The Energy Saving Trust
The Energy Saving Trust website is packed with ideas to help you save energy, and therefore money, around your home.
It's the place to go to find out about the energy grants you may be entitled to, as well as energy saving home improvements and an energy saving checklist.
7. Entitled To
EntitledTo is a site which helps you find out whether you are entitled to any government benefits.
It's estimated that people in the UK are missing out on benefits and tax credits worth over £10 billion a year. It's well worth entering a few basic details to find out whether any of it is yours!
8. Say No To 0870
Calling telephone numbers that begin '0870' can cost an arm and a leg - often as much as 15p per minute.
SayNoTo0870 is an independent site which helps you dodge those bills by providing cheaper alternative numbers (in some cases even free 0800 options) for the companies you need to call.
9. Petrol Prices
As the name suggests, PetrolPrices is a comparison website which helps you hunt down the cheapest petrol in your local area.
The site scans petrol prices at almost 10,000 stations, and receives almost 8,000 daily updates. BP, Shell and Texaco service stations are all covered, as well as some smaller chains and many independent stations.
10. My Lost Account
Do you have a faint memory of cash lurking in an old account? MyLostAccount is an online service that helps you track down that forgotten money.
It draws together the tracing schemes of the British Bankers' Association, the Building Societies Association and National Savings and Investments - making it easy to find money held in dormant bank, building society and NS&I accounts all over the UK.
11. Here!
And finally...lovemoney.com of course! The Manage Your Money section allows you to compare deals on financial products, so you can find the credit card, bank account, mortgage, utility provider, insurance product or loan that's right for you.
And if you want to ask for financial advice or just get money worries off your chest, I wholeheartedly recommend our Q&A tool, where your questions can be answered by other members of the lovemoney community.
Pass it on
If you know someone who's an internet beginner, why not send them a link to this article?
And if you think there's another website or blog that deserves a mention, please post your comments here.
Thank you!
More: Eight ways to make money from the internet | Get your PC software for free!
Be the first to comment
Do you want to comment on this article? You need to be signed in for this feature