Rip-off retailers: How to fight back!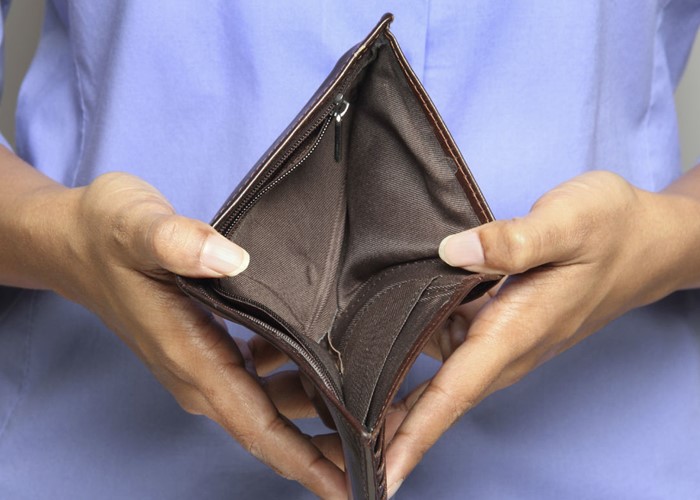 Have you been ripped off by a retailer? Here are eight ways to protect yourself in the future.
1. Do your product research
Make sure you do plenty of product research before you set foot in any shop. That way, you'll come to understand what features really are 'essential', and won't have to rely on the expertise (or lack therefore) of the sales assistant.
I'm not suggesting all salesmen are in the business of deliberate and cynical mis-selling. Much of the time, they just don't know enough about the products. This tends to be particularly true at retailers that 'pile 'em high and sell 'em cheap'.
Thanks to the net, you can do all your research from the comfort of your own sofa. And sites like Amazon encourage customer reviews, so you can find out about the pros and cons of a product and learn from others' mistakes.
2. Always compare prices online
Once you've decided on the product you want, use price comparison websites like Kelkoo or PriceRunner to see if you can get it cheaper elsewhere.
You may decide not to buy it from the very cheapest retailer, because you value the customer service and aftercare of another - but it's sensible to identify all your options.
3. Ask who gets commission
A Which? Computing study uncovered widespread customer worries that staff recommended products in order to hit sales targets or shift old stock (no, surely not...).
You can never be 100% certain about that friendly salesman's motivation, which is why it's dangerous to rely entirely on what you're being told.
However, it can be helpful to find out whether the retailer operates commission selling. Try asking the assistant who serves you and see what they say! If they do operate on commission, be even more wary about what they're telling you.
4. Dodge dodgy extended warranties
Some of the warranties sold with electrical items provide good value extra cover. Most do not. The majority are over-priced and littered with exclusions. What's more, the 'extra' protection they offer you is often no more than you're already entitled to by law. You may also be covered under your existing home insurance policy.
A busy, fraught shop floor is generally not the best place to read over small print and make calm decisions about cover. If you're in any doubt about whether the warranty is worth it, walk away.
Read The classic Christmas con to find out whether you need that extra protection. If you decide you do, you can always take out a better-value, stand-alone policy at a later date.
5. What about a refund?
This next one applies to shopping online as well as on the high street. Before you hand over any cash, find out exactly what the store's refunds/returns policy is.
Many shoppers assume that they have the right to return items and demand a refund, just because they've changed their minds or they don't like them.
In fact - as I explain in Three consumer rights myths exploded! - this is not the case. If there hasn't been a breach of contract on the part of the retailer, they are under no obligation to provide you with anything, not a refund, a credit note or even an exchange.
In practice, many traders do go 'beyond the call of duty' and have refund policies clearly included in their terms and conditions. So if there's any chance you might change your mind about your purchase, make sure you shop with one of them!
6. Your card can protect you
Spend on plastic and you're more likely to be protected if the trader goes bust or provides you with faulty goods.
Under Section 75 of the Consumer Credit Act, if you use your credit card to make a purchase, you can claim against your card issuer as well as the trader (providing the price of the item was between £100 and £30,000). Read Why credit card spending is wise! to find out more.
And there is also a similar, though less comprehensive, form of consumer protection for your Visa debit card - commonly known as the Visa debit chargeback scheme. Read Why plastic really is fantastic! for more on this.
7. If you want to take the matter further...
If you have a complaint you'd like to raise with a retailer, read How to complain - and actually get your way! The article outlines an approach that should get results, and includes a template letter to help you.
Finally, you can contact Consumer Direct to complain about how a retailer has treated you, and to clarify exactly what your rights are.
Good luck!
More: Watch out for these five hard sell rip-offs! | The best mobile phone deals ever!
Be the first to comment
Do you want to comment on this article? You need to be signed in for this feature