The top 10 fixed rate bonds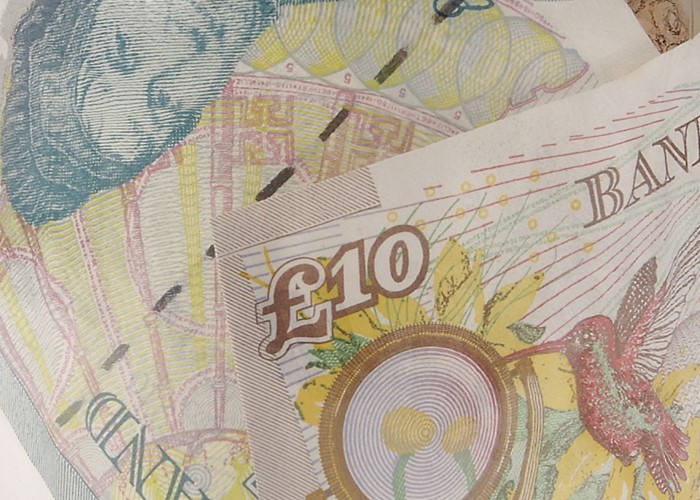 With the base rate now predicted to stay low for a long time, is it worth tying your money up for a year (or more) in order to earn a great rate?
Following the Bank of England surprise decision to plough an extra £50bn into the economy, everyone's been speculating about the future of the base rate. And many experts reckon because of the quantitative easing we won't see a rise in the base rate for at least another year, maybe even two.
So what does that mean for our savings? Is now the time to consider securing a good fixed rate account and locking our money away until rates start to rise again?
Fixed-rate bonds
The obvious choice for savers in this case would be a one-year fixed rate bond, as these typically offer higher interest rates than instant access savings accounts.
Bonds are simple beasts - you're offered a savings rate that will be fixed for 12 months, you stash your money in the account and then leave it untouched for this time period.
And they're great in their simplicity. Your rate is fixed so you know exactly how much your interest your cash will earn. You won't need to worry about the base rate. You'll be laughing should it fall. And all going well, you'll spend a year smiling smugly in the knowledge that your money is earning one of the top rates of interest available.
Not all a bed of roses..
On the minus side however, you'll have to tie your cash up for at least a year. Try making any withdrawals and you'll be punished with harsh penalties.
And with the base rate at just 0.5%, let's face it: it's unlikely to fall further. This means that unless you've secured a very good fixed rate you could end up spitting chips if the experts are proved wrong and the base rate (and thus other savings rates) start to rise.
But if you're happy to tie up your cash for a year whilst having little or no access to it, a fixed rate bond could be exactly what you need.
So which are the best one-year fixed rate bonds currently out there?
Top five one-year fixed rate bonds
| | | | |
| --- | --- | --- | --- |
| Provider | Account | Rate/AER | Min. deposit |
| West Bromwich BS | E Bond 29 | 3.90% | £5,000 |
| Post Office | 1 Year Growth Bond Issue 9 | 3.85% | £500 |
| Bank of Ireland (NI) | Limited Edition Fixed Term Deposit 14 | 3.80% | £2,000 |
| Northern Rock | Fixed Rate Bond Issue 370 | 3.75% | £1 |
| Derbyshire BS | Fixed Rate Bond Issue 178 | 3.75% | £100 |
Source: Moneyfacts
As you can see, West Bromwich BS currently tops the best buy tables with its E Bond. It's paying 3.9%AER, which in the current market is very competitive.
But you'll need to have £5k or more to be able to open an account (maximum permitted is £1m for a single account, £2m for a joint). And while you can open the account online, after this you can only access it by phone or post.
The Post Office pays slightly less but also requires a smaller minimum deposit of £500 (max. £1m). And you can open one of Northern Rock's one year bonds with just £1, or Derbyshire BS with £100+ and earn 3.75%.
Longer terms
Of course, while these rates are higher than most instant access savings accounts, you can do better. You just need to be willing to tie your money up for longer.
Three-year fixed-rate bonds
West Bromwich BS again features on the Moneyfacts Best Buy tables, with its 3-year E Bond 31 paying 4.75% AER on deposits of £5k+. But usurping it are Barnsley BS, paying 5% AER on deposits of £100+, and brand new Aldermore Bank, paying 5.05%AER on sums of £1k+.
And if you can bear to stash your money away for five years or more you can currently earn 5.45% AER, again with West Bromwich BS, or 5.40% AER with Barnsley BS.
But personally I wouldn't want to be tying my money up for such a long period when it's inevitable that the base rate will have to rise in that time. The rates offered just aren't tempting enough. Committing to a one-year fixed rate bond would be as much as I could do.
Other savings vehicles
As a final point, don't forget that while fixed rate bonds are great, a standard savings account may suit your needs better.
ING Direct's savings account, for example currently offers a fixed rate of 3% guaranteed for a year - and yet you have unrestricted access to your cash.
So it offers the best of both worlds: the security of a fixed rate, with the flexibility of an instant access account - which means, if the base rate does start to rise, you can withdraw your money and put it in a better account with a higher rate. If it doesn't, then you've still got a pretty good deal: the rate on this account is only 0.9% lower than the best 1-year bond.
Cash ISAs
Don't forget that the humble Cash ISA also has its benefits. Mainly, you earn interest tax free!
For example, Manchester BS is currently offering a fantastic 3.26% AER on its Premier ISA 45 (inc. 0.8% bonus). And although this rate is variable, a lower rate taxpayer would have to earn 4.1% AER and a higher rate taxpayer 5.4% AER in a taxable account to earn the equivalent amount of interest.
So if you haven't used up your ISA allowance yet, these should definitely be your first port of call. Just be aware that you must give 45 days' notice before any withdrawals.
Search for cheaper financial products at lovemoney.com
More: The best home for your savings | The best savings accounts for regular savers
Be the first to comment
Do you want to comment on this article? You need to be signed in for this feature