Feed five for under a fiver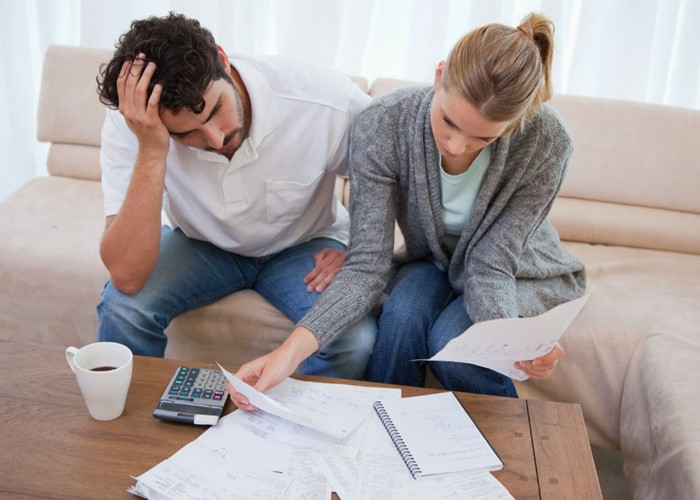 Check out this amazing recipe for tagliatelle with air dried cured ham and minted peas - and feed five for less than £5!
Recipe #7: Tagliatelle with air dried cured ham and minted peas
400g of egg tagliatelle (95p)
1 bulb of garlic - we're using 2 cloves (34p)
330g of Tesco finest petits pois peas (74p)
200g of air dried cured ham (£1.89)

30g of fresh mint (79p)
The cupboard staples...
Salt, black pepper and olive oil.
Total cost
If you already have the cupboard staples, then according to mysupermarket.co.uk, this trolley was cheapest at Tesco, where it came to just £4.71.
Instructions
Get a large pan of salted water to cook the tagliatelle as per the packet instructions. To get al dente simply take off the heat and drain one minute before the instructions tell you to.
Whilst the tagliatelle is cooking get the peas on to cook. Cook for two minutes maximum and then drain off and run them under cold water so they don't cook anymore.
Now you can finely slice two cloves of garlic and fry over a low to medium heat for one minute (be careful not to burn the garlic).
Now add the peas and fry for a further two minutes. Turn off the heat and put to one side.
The pasta should be ready by now. So drain it and add the garlic and pea mixture. Mix it all up and add a good drizzle of olive oil, salt and pepper, finely chopped mint and the thinly sliced air dried cured ham.
Happy eating!
A bit about our Chef, Paul Warburton
Paul Warburton, a lovemoney.com staff member, had a hectic career in the world of hot kitchens and screaming chefs before joining the lovemoney.com products development team.
During these years, under the tutorage of some great chefs, he honed his skills in cooking for numbers within a tight cost and portion-controlled environment.
Now he's planning to regularly offer his help to all budding chefs in the lovemoney.com community, so you can enjoy his original, low-cost recipes with your family and friends every Saturday for free!
What lovemoney.com readers have said about Paul's other recipes
"I made this recipe and it was absolutely delicious! Seriously good! Five of us feasted on it, and feasted well..." Ibeshy
"I made this recipe on Saturday night, and my 13 year-old son promptly requested it again for the following night!" MDW1954
"This is a cracking risotto recipe. Just had it for lunch & it's a winner. More recipes please. Thanks." SavvyLass
Please add your own comments using the comments box below!
If you like this recipe, why not also try Paul's other 'Feed five for under a fiver' recipes: Egg Florentine with smoked cheddar and rocket salad | Beef, mushroom and thyme pie | Spicy tuna, bean and coriander lasagne | Beef koftas with a feta, spinach and fresh mint salad | Chorizo and pea risotto | Sausage and rosemary hotpot
Be the first to comment
Do you want to comment on this article? You need to be signed in for this feature