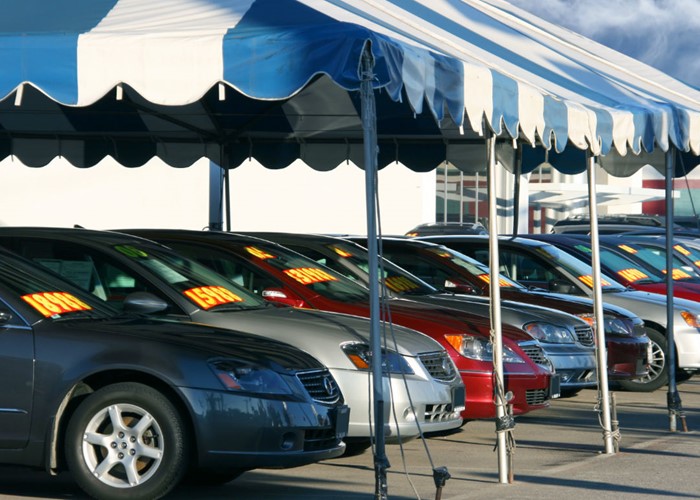 No money? Then why not holiday from home - my family did and we saved a fortune!
My family and I love our holidays. Before having children, my husband and I would go away at least twice a year without fail - plus have the odd weekend away, too.
But times have changed and as a family of four in a recession, belts have had to be tightened. And one of the first casualties was our holidays.
So while we had a week in Devon last May, come September we were itching to get away again (but had very little money to do so). So instead we decided to holiday from home, or have a so-called "Staycation".
What's a Staycation?
The premise was simple - you holiday while staying at home. So you save on travel, accommodation costs, plus car hire (if you'd have hired one). But you do all the same kinds of things you'd do while on holiday - like see the local sights etc.
We spent a couple of days cleaning and tidying to prepare our "holiday home" before our break started. We did an online supermarket shop to bring everything we'd need during the week (including a few magazines, easy to prepare meals and loads of picnic bits) and made sure any bills that would need paying were paid.
Then Saturday came and chores were banned! So no washing, ironing, cleaning or gardening - just relaxing and having fun.
What to do?
Next on the list involved planning what to do for the week. Each day we needed a new activity -either somewhere to go, see or do that was no more than an hour and a half's drive away.
So we made a list, checked the weather forecast and roughly assigned activities to days. Fortunately like most people we hadn't been to a lot of places on our doorstep so it would all be brand new.
And here's what we did:
Saturday: Trip to Birdworld
First up was a day trip to Birdworld. We packed a picnic with plenty of drinks and snacks and spent the whole day exploring the aviaries, farm and aquarium. And as I had a "buy one, get one free voucher", we only paid for one adult.
Costs
Entry: £12.95 for the whole family using a voucher (under 3s are free).
Souvenir: £1
Total spent: £13.95
Sunday: Ride on a steam train
Next day, we planned to ride on a steam train on the Watercress Line. You pay once and can ride all day. Again, we packed a picnic and hopped on and off all day.
Costs
Entry: £30 for the whole family (under 2s are free).
Parking: £1.50
Two coffees: £3
Total spent: £34.50
Monday: Breakfast at a local airport
Today involved getting up early and heading to a local airport. As it has a cafe with a view of the planes you can munch bacon butties and watch them take off/land which we all enjoyed. Rest of the day was spent playing in the garden at home.
Costs
Entry: free
Breakfast: £12
Total spent: £12
Tuesday: Flying kites in the park and a meal out
As the weather was quite windy we decided this would be a good day to head to a local park and fly our new kite.
Then, as a treat for dinner we went to a family-friendly restaurant and stuffed ourselves silly - the kids came home with colouring books and balloons and we all had a great time!
Costs
Parking: free
Kite: £4
Dinner: £45
Total spent: £49
Wednesday: The beach
The weather was great so we packed up a picnic, sun cream, sunhats (not forgetting the buckets and spades!) and headed to the beach.
Costs
Parking: £3
Two coffees: £4.50
Total spent: £7.50
Thursday: A picnic
Decided to go for a walk so, yep, you've guessed it; we packed a picnic and headed off.
Costs
Parking: free
Total spent: £0
Friday: A barbecue
Our final day! After a busy week (and as the weather was still sunny) we decided a quiet day at home was needed. We decided to go swimming, then stayed in the garden and had a barbecue (we already had charcoal and food).
Costs
Parking: free
Swimming: £7
Newspapers: £2
Total spent: £9
Extra costs
Now, even after factoring in some extra costs - namely our pretty major supermarket shop (£160), the half tank of fuel we used (£30) and some small toys and puzzles for the kids (£10) the total cost of our week was less than £330! Not bad for a week's holiday!
Interestingly, this was probably comparable to the amount we would have spent hiring a cottage. But then, of course, we'd have also had to fork out for fuel to get there, food, drink, entry to local attractions and meals out, meaning we'd easily have spent double, if not more. And if we'd flown somewhere the costs would probably have tripled.
Pros and Cons
Of course, the downside was that we had none of the excitement of travelling somewhere new, staying in a different house and exploring the area (and really feeling like you're away from "real life").
But then we didn't have to buy food at inflated village shop prices, we wasted less time deciding what to do and how to get there and had all of our home comforts (including the kids' toys). Plus with small children it was far less disruptive to their all important sleeping patterns.
Older children
What's more, families with older children would have been able to do far more, such as visit a theme park or go horse riding/cycling/sailing/karting for the day.
All in all, we voted our Staycation a success and plan to have one every year!
Train travellers
If you fancy taking a Staycation this year, depending on where you visit the tourist board may be geared up to help.
Travel by train to Kent, for example and you can pick up a booklet of 2 for 1 vouchers, saving you money at attractions such as Leeds Castle, Dover Castle, as well as if you fancied going go-karting.
And Daysoutguide has a wealth of 2 for 1 offers for train travellers to London and the South East, including Madam Tussauds, London Zoo and the London Dungeon.
So don't feel obliged to spend a fortune if your family needs a break - why not consider a Staycation instead?
Search for cheaper financial products at lovemoney.com
More: Camp for less than £50 | Ten ways to slash your supermarket spend
Be the first to comment
Do you want to comment on this article? You need to be signed in for this feature