Holidaying in the UK? You still need travel insurance!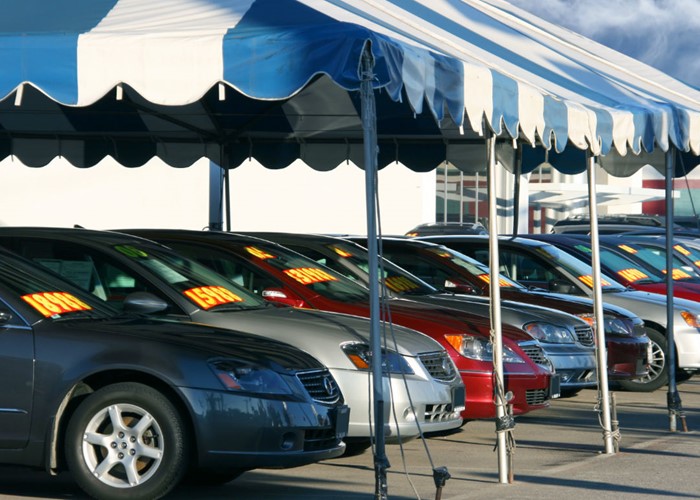 Decent travel cover could end up paying for itself many times over - even if your family holiday is in the UK.
In these tough economic times, many of us have ditched our foreign holiday plans in favour of summer camping, caravanning and cottage breaks right here in the UK.
If you fall into this category, you may be wondering whether you still need to buy travel insurance.
Here, I'm going to look at how your home insurance policy could protect your belongings while you're on your British break. And I'm also going to explain why travel insurance may prove a godsend - even if you're only going as far as the Isle of Wight.
Home and away - cover outside your front door
The average UK adult now carries £972 worth of belongings around with them, according to a recent study by Zurich Insurance.
And I'm not talking about holiday luggage; that's the average value of items (like mobiles, iPods and jewellery) carried around on an everyday basis.
The research found that most of us don't appreciate quite how much we're 'worth'. Some 74% of those questioned didn't know how much their possessions cost, and 57% underestimated their value by over £380.
You can insure the belongings you carry around with you by taking out personal possessions cover as part of your home insurance package. This means valuable items (like your camera or BlackBerry) should be protected when you're on holiday elsewhere in the UK.
In fact, I think this extra cover is well worth having whether or not you're going on holiday. You're probably just as likely to have your bag nicked or your pockets picked in your own hometown.
As always, make sure you fully understand the terms, conditions and exclusions that come with this extra cover. For example:
Most home insurers will only offer personal possessions cover for single items up to a certain financial limit. For example, my policy covers each item up to the value of £2,000. So, if you want to take a very valuable item on holiday with you, you'll need to contact your insurer and get it covered separately.
Most insurers don't cover bicycles - and many don't cover tents, other camping equipment, skis and sub-aqua equipment - as part of their standard personal possessions cover. Check exactly what items are included (and get the rest covered separately) before you head off on your break.
Insurers will usually only cough up for personal possessions claims if they feel that 'reasonable care' has been taken of the item in question. So for example, if valuables are stolen from an unsecured tent at a busy festival, your claim with probably be invalid. Keep things locked up and out of sight if at all possible.
So do I still need travel insurance for a UK break?
Once you've sorted your personal possessions cover, you might think travel insurance is an unnecessary extra. Your luggage is already protected, and, because you're staying in the UK, you'll get free medical treatment, insurance or not.
In fact, decent travel cover will provide lots of valuable protection that you don't already have, and it could pay for itself several times over.
Cancellation
This is probably the single most important reason to take out travel insurance for a UK break. A good policy will provide cover if you need to cancel your holiday at the last moment or cut your break short.
Of course, it depends why you're cancelling, but valid reasons can include illness (yourself, a close family member or even a pet), home emergencies, bad weather, or a pregnancy (as long as you didn't know you were pregnant when you bought the cover).
Just make sure you understand exactly which circumstances are covered when you choose your policy.
Protect your cash
Home insurance personal possessions cover protects certain valuables, but it doesn't usually cover the loss or theft of money. The right travel insurance policy should cover cash, as well as making it easier to claim for lost luggage and travel documents.
Hospital transfers
You're entitled to medical treatment wherever you are in the UK - but do you really want to be stuck in a hospital hundreds of miles away from your friends and relatives?
If you have an accident while on holiday at the other end of the country, travel insurance will cover your transfer to a hospital local to your home.
So there you have it. Personal possessions cover provides valuable everyday protection, but it's no substitute for a good travel insurance policy when it comes to planning your UK break.
Now, fingers crossed for some good weather - and happy holidaying!
More: Don't gamble with your travel insurance! | Eight savvy tips to cut your home insurance
Be the first to comment
Do you want to comment on this article? You need to be signed in for this feature