Get the cheapest energy tariff and save £150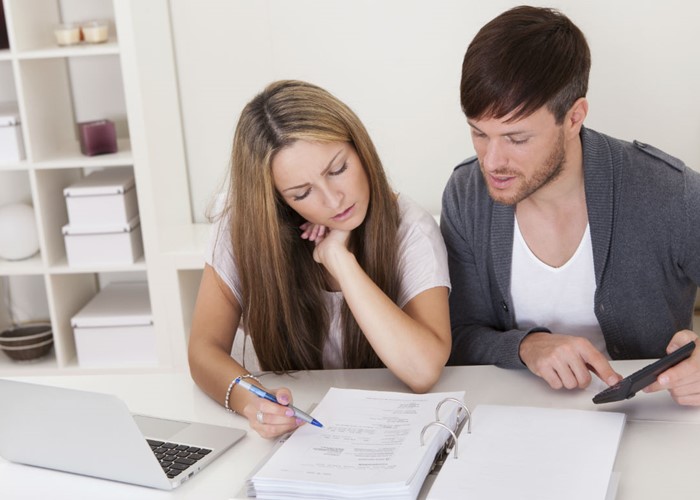 This summer, several energy companies have quietly lowered prices for new applicants - and some of the cheapest tariffs have this week got cheaper, potentially saving you £150!
The big energy suppliers announced price reductions between February and May. Nevertheless, you could not buy energy any cheaper!
The suppliers reduced the prices of their most expensive tariffs, which still remain very expensive compared to their cheapest ones. The cheapest tariffs didn't change at all, meaning customers lost out if they waited through winter and spring before switching. (Read Recent energy-price reductions were a sham for more.)
Real reductions to the cost of energy
However, we do finally now have some real reductions. In the past two months four energy companies have quietly released new versions of their cheapest tariffs with slightly cheaper prices. This was British Gas in May, E.ON in June, ScottishPower last week and npower today.
Energy is just 3% cheaper since start of year
This week, npower introduced new versions of its two cheapest tariffs: Web and Sign Online. Both are now on version 16. These bring the cost of its gas down by 4.5% across the country. The electricity changes are variable by region. Some have seen no change and other areas have seen a 4%-5% reduction.
When compared to the cheapest tariff available from any supplier six months ago, Npower's tariff is just 3% cheaper (based on a few example comparisons I've run). That's about £35 on average. Not a lot when average prices are still over £1,000.
The two npower tariffs are pretty much the same in price in most regions and put npower in 1st or 2nd place for cheapest energy. This is provided you stick with npower for gas and electricity for 12 months, because there is a £105 discount for doing so. (Almost everyone who bothers to switch providers does so just once every 12 months at best, so this applies to most people.)
British Gas is npower's main contender with its Websaver version 3 tariff. In almost all cases, these two companies' cheapest tariffs are different in price by just a few pence, so there's not much to choose from between them.
Most people can save 10% to 15%
Most people are on one of the thousands of ageing or standard tariffs that are very costly. That's why, although the cheapest tariffs have fallen just 3%, the benefit of switching energy tariffs for most people is more like 10% to 15% or about £100 to £150 per year.
The future of prices
I think the remaining two big energy companies, EDF and Scottish & Southern, might also introduce cheaper prices. Florian Ritzmann of Xelector, which created our gas and electricity tool, even reckons that British Gas and E.ON will lower their prices again. However, I think any further price reductions in the next few weeks will amount to just a few pounds, because the suppliers don't have a big enough incentive to compete very hard.
Therefore if you're on an expensive tariff already I think it's not worth waiting.
Who could benefit by switching?
You might now be wondering if you're on an expensive tariff.
If you switched at any point over the past 12 months you probably won't make such a big saving by switching again now, and may indeed face exit penalties for doing so.
Those on BG's Websaver version 1 won't want to give up the price guarantee either.
If you're on a fixed or capped deal, you should also probably stay put for now.
The rest of you should read the following bullet list. If any of these bullet points describe your situation, you're likely to save a lot of money by switching:
You need to switch if... your tariff came down in price when the suppliers made their big announcements earlier this year (because it means you were almost certainly on an expensive tariff that remains expensive even after the reductions).
You need to switch if... you've not switched for some time (because your tariff - or your version of it - will have been allowed to drift upwards).
You need to switch if... you were on a fixed or capped deal that has now expired (because you will have been switched to a default expensive tariff).
You need to switch if... you have never switched, or if you haven't switched since you moved home (because you'll have been put on an expensive default tariff, even if the previous resident was on a good deal).
You need to switch if... you're on a standard tariff (because the big six suppliers' standard tariffs are always expensive, and small suppliers' standard tariffs are expensive at the moment and have been for about two years).
When using the lovemoney.com comparison tool, ensure you enter the exact tariff you're on, or the savings shown will be inaccurate. It's a bit of a pain, but if you just get out your old statements and establish the name and version of your tariff, you'll benefit from the most accurate energy comparison tool available. It's the only one, that I'm aware of, that takes into account your precise unit prices.
Who can get these new deals?
All the deals are available to new customers. British Gas lets existing customers switch to its other tariffs, which you can do through us after you make a comparison with our comparison tool. npower lets existing customers switch to Sign Online 16, but not to Web 16.
> Compare gas and electricity prices through lovemoney.com.
> Read The smart way to cut your water bill
> Read How to garden on a shoestring.
Be the first to comment
Do you want to comment on this article? You need to be signed in for this feature