Fix your energy tariff before prices rise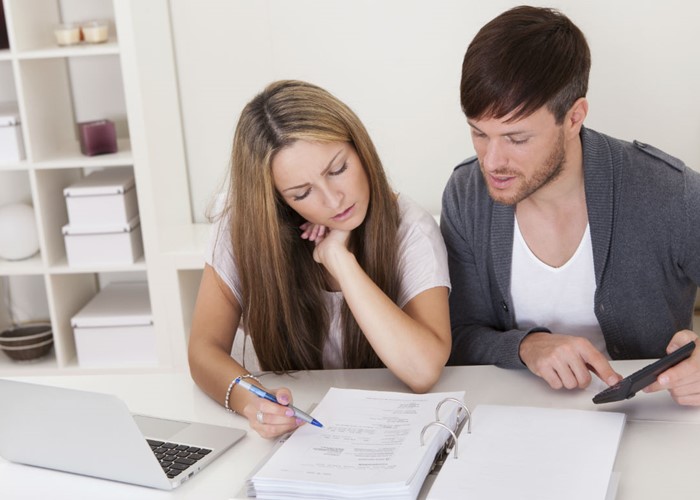 If you got a fixed-rate energy tariff last year, your current deal may soon be coming to an end. Neil Faulkner investigates the best energy deals to switch to today - before prices start rising again!
A year ago this week, we urged you to get a fixed rate tariff as fast as you possibly could. Energy prices were predicted to go up, and by getting a fixed rate tariff, you would avoid most of the price rises.
Well guess what? Energy prices did, indeed go up - by an average of 28% across the big six suppliers.
Since then, however, many energy providers have announced price reductions. But as I wrote in Recent energy-price reductions were a sham, the cheapest tariffs have barely changed at all in price.
Ironically, if your energy provider has reduced your prices this year, it means you are almost certainly, still, on an expensive tariff costing perhaps £200 more per year than the cheapest. (Just a handful of British Gas customers escape this.)
But what if you did take out one of those fixed rate tariffs, when we advised you to last year, and avoided the rate hikes? Unfortunately, some of those fantastic fixed rate deals are now coming to an end. For example, the ScottishPower Fixed Price Energy 2009 deal ends on 31 August, while the Npower One deal ends on 31 July.
At this point, you'll no longer be protected from rate hikes - and, as it takes up to six weeks to switch suppliers, you may want to start having a look around now for a more competitive deal.
Go for the cheapest energy tariff or a fix?
British Gas and E.ON currently offer some of the cheapest energy tariffs. But their tariffs are variable, so they may remain cheaper in summer - when you use little energy and therefore save just a couple of pounds over the next few months - and then rise again for winter.
Let's see, then, how fixed tariffs compare using an example from Farnborough, Hampshire:
Medium-energy user in Farnborough, Hants
| | | |
| --- | --- | --- |
| . | Cheapest variable tariff | Cheapest fixed-price tariff |
| Tariff and price | British Gas's Websaver 3: £1,022 | Sainsbury's Energy Annual Fix 3: £1,133 |
All data from our comprehensive gas and electricity comparison tool
If you take out British Gas's Websaver, you are tied into this tariff until 1 December (or you'll be charged £60 to leave). If you take out Sainsbury's tariff , you are tied into this tariff for just under a year (or you have to pay a £50 penalty when you leave).
How the tariffs compare
Sainsbury's' fixed tariff is £111 more per year, or 11% (although you'll also get Nectar points - around 1,300 over the next year, in this case).
The saving of £111 is based on the assumption that British Gas doesn't change its prices for 12 months. Do you think that's likely? I think the omens aren't looking especially favourable, myself.
And a relatively small rise in British Gas's prices would skew things in Sainsbury's favour. In fact, I'd estimate that British Gas's variable tariff would have to rise around October time by less than 13% to make Sainsbury's tariff worthwhile over a year.
Of course, my estimate is an average, because it depends on your own usage patterns, too.
In the past, energy providers have often increased their prices by well over 13%, particularly just before winter. If you think the energy companies will once again find an excuse to increase prices for the winter, then it's sensible to opt for a fixed rate tariff now, before it's too late.
Low-energy users
What if you're a low-energy user? In Farnborough again, the cheapest tariffs have not got cheaper this year. British Gas and E.ON - the two providers that have genuinely made energy a little cheaper this year - aren't interested in giving cheaper energy to low-energy users. Hence, the cheapest tariff still comes from Npower and we still estimate it costs £526, as it did at the beginning of the year. (That includes £63 cashback after one year, tying you in regardless of whether Npower increases prices.)
The cheapest fix for low-energy users in this area is Fix N Flex from ScottishPower, fixed for one year at what we estimate is £602. That's £76 or 14% more than Npower's variable tariff. I reckon Npower's price must rise by less than 17% for winter to make this fix worthwhile. Again, this doesn't factor in higher seasonal usage for electricity, so it probably doesn't need to rise even that high.
High-energy users
High-energy users are among the few who can actually benefit this summer from British Gas's and E.ON's cuts, as the prices of the cheapest tariffs for high energy users really are a bit lower now. E.ON's EnergyOnline Extra Saver 14 now comes top in Farnborough at £1,390, which is about £30 cheaper than the cheapest tariff yesterday.
The cheapest fix comes from Sainsbury's Energy again. At £1,547, it's only £157 more expensive (at 11% more).
I reckon E.ON's tariff needs to go up by just 14% to make the Sainsbury's fixed rate tariff worthwhile.
Always shop around
Whether a fixed tariff is suitable varies depending on where you live, how much gas and electricity you use, how likely you think a price rise is, and whether you could afford it if there was a big increase.
As always, I recommend to anyone who hasn't switched for a while to compare tariffs. Anyone who has never switched at their current address should do so, as the default tariff is inevitably extremely high compared to the cheap online deals I've mentioned in this article - whether or not you decide to fix.
> Compare energy prices through lovemoney.com
> Read A step-by-step guide to switching energy
Be the first to comment
Do you want to comment on this article? You need to be signed in for this feature